Statistics show that home buyers spend more time looking at luxury real estate listings that contain 3D Tours and Virtual Reality (VR) content, leading to more visits and sales. In fact, potential home buyers actually spend three-times longer looking at luxury real estate listings that include 3D tours from a professional virtual reality (VR) technology specialist.
These immersive and powerful online marketing tools give home sellers confidence that their home is being presented in the absolute best way possible. With a system that's incredibly easy for anyone to operate – and even easier than creating a traditional 2D photo gallery – 3d tours enable homebuyers and renters the ability to experience a property as if they were there, from any laptop or mobile device.
The immersive VR technology is a simple end-to-end solution which allows real estate agents, brokers, photographers, portals and MLSs to display Luxury Real Estate listings in a more engaging, compelling and personal way.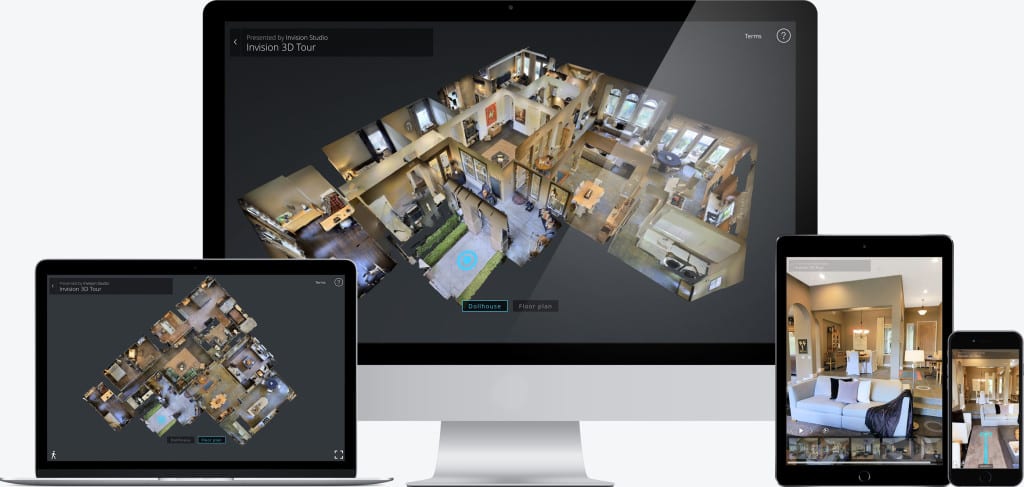 Luxury Real Estate agents using immersive 3d tours see a dramatic difference in marketing and sales. Additionally, having a 3D tour helps build engagement and drive momentum, even before the broker tour or open house.  
When people come to the first open house, they are ready to take it seriously, and in this way, it helps to create a more competitive environment much earlier. On top of that, a 3D property listing helps to widen the net of people interested in an estate, bringing in buyers from adjacent markets as well as remote geographies.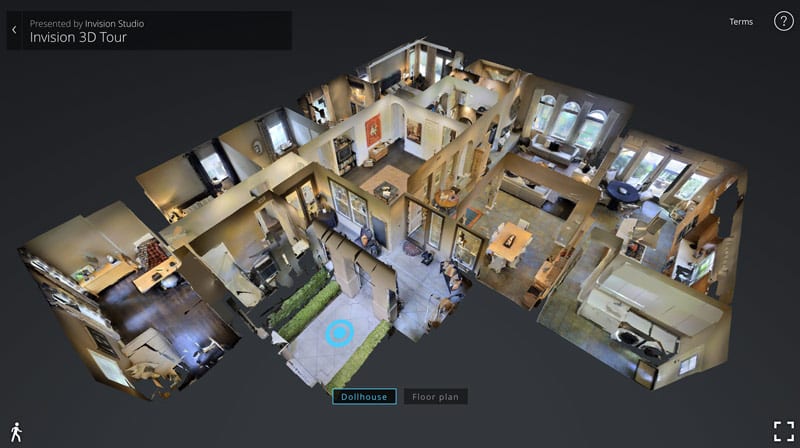 Furthermore, Invision Studio's 3D tours powered by Matterport, feature a web-based player that can be embedded directly into the listing site to give the viewer a real feel for what it's like to walk through a property. It gives the user an opportunity to move through a space naturally and then even zoom out to see a unique, full-color 3D floorplan (called dollhouse view) or a 2D color floor plan.
Other options include Mattertag Posts, which let luxury real estate agents annotate property highlights in 3D throughout the space that help to sell the listing. Another useful feature is the new iOS Showcase app, which allows agents and brokers to have access to all of their 3D tours offline, when Wi-Fi is not available. In addition, there are solutions to produce measurements, schematic floor plans and VR models as well.
For the latest tech news and trends, Matterport 3D Tour information, Aerial Photography Service updates, 360 Virtual Tour projects, incredible HDR Real Estate Photography images, Architectural Photographer tools and much more, make sure to follow our blog: https://invisionstudio.com/blog/
Tags: