Creating home floor plans from your real estate listing properties used to be quite the dawning task. You had to hire a professional firm, plan for them to visit and measure the property, and wait for delivery of the manually created floor plan.
Fortunately for you, now you can generate black-and-white Schematic Floor Plans directly from an Invision Studio 3D Tour, powered by Matterport.
Floor Plans Made Easy: Automatically Create them From your VR 3D Tour Space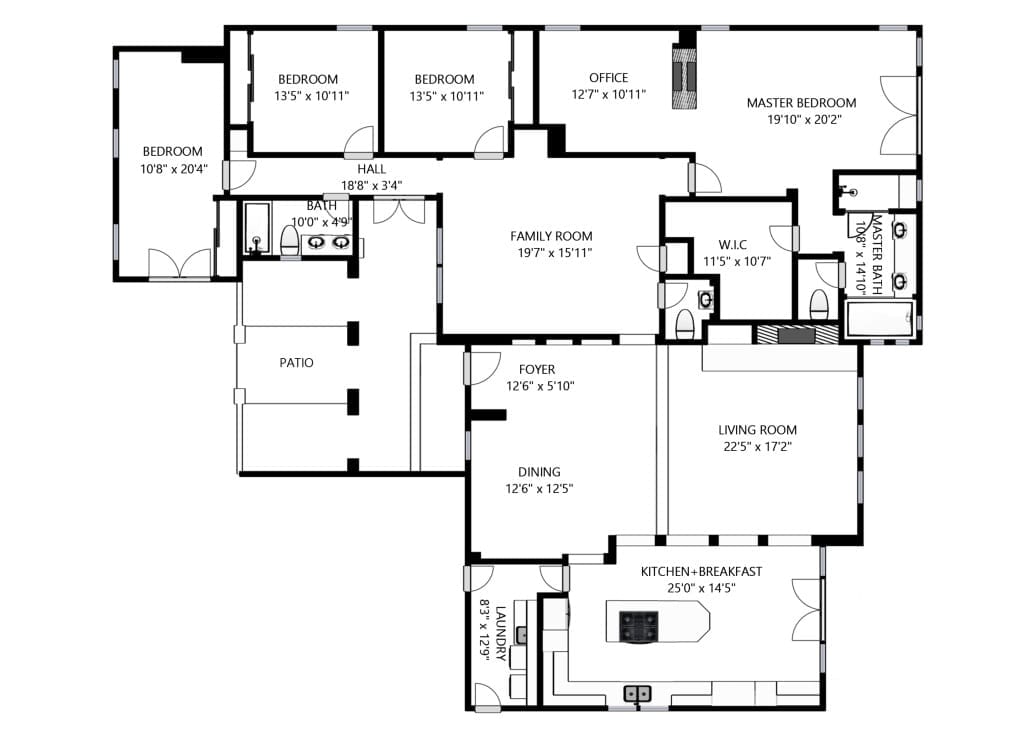 Schematic Floor Plans make incredible collateral for property marketing and are a useful add-on for new homeowners. Traditionally they can get expensive, and add another complication to your marketing efforts when listing a property for sale.
Now, you can create black-and-white floor plans right from your Invision Studio 3D Tour Space powered by Matterport. Because they're made from the same data as your 3D Tour Space, there's no need to hire an additional firm or return to the property to take measurements.
Quick turn-around means you can get your marketing materials out faster, with less hassle. Generate next-level immersive experiences and traditional marketing collateral with the same scan. Schematic Floor Plans are complete with measurements and room labels, and are one more way to add value to your Invision Studio 3D Tour Space powered by Matterport.
Acquire New Sellers and Engage More Buyers
Sellers are taken away by Invision Studio's immersive 3D Tour experiences, but traditional black-and-white floor plans are still used for both online and offline marketing. By allowing new sellers and home buyers to get a clearer understanding of the property layout; Invision Studio's Schematic Floor Plans complete your marketing portfolio, presenting a cohesive listing presentation, in order to acquire new sellers and engage more buyers.
For the latest tech news and trends, Matterport 3D Tour information, Aerial Photography Service updates, 360 Virtual Tour projects, incredible HDR Real Estate Photography images, Architectural Photographer tools and much more, make sure to follow our blog:https://invisionstudio.com/blog/
Tags: