Matterport 3D Tour technology just got even better! Change how you use Matterport 3D Tour Spaces to communicate with "Mattertags", a way to add context to specific locations, objects, and features with a title and text description anchored right to a point in a Matterport 3D Tour Showcase.
These post can help highlight key features within an immersive 3D Tour Space, ask questions, and add context. You'll see more, deeper engagement with your visual VR content, and will be able to leverage a VR 3D Tour as a more effective marketing, workflow, and storytelling tool – no matter how you use it.
Let your viewers take the driver's seat
We know that a clean UI (User Experience) is a crucial key to keeping your audiences engaged with an immersive virtual reality 3D Tour Space. That's why Invision Studio 3D Tours have the ability to turn all "Mattertag" Posts in a 3D Space on or off with a single click, right from the About Pane within a 3D Tour Showcase. "Mattertag" Posts ultimately drive results in every type of industry.
Showcase features, not just properties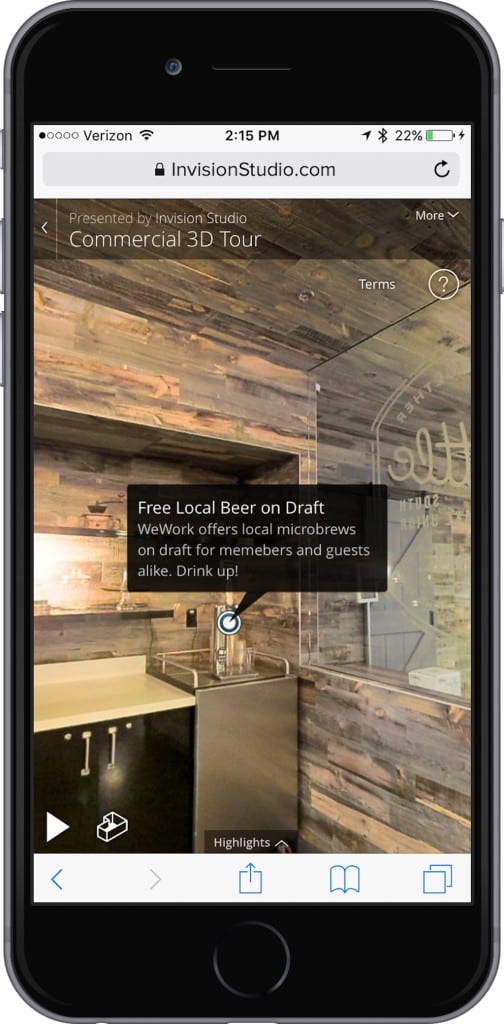 For real estate professionals, "Mattertag" Posts are key to turning potential home buyers into open-house attendees. They enable listing agents to highlight key upgrades and hidden features simply — within a 3D Tour Space — without interrupting the exploration experience.
Commercial brokerages can use "Mattertag" Posts to get remote decision makers the information they need to sign a lease and prepare for move-in with limited on-site visits.
Additionally, "Mattertag" Posts eliminate inefficient communication by letting team members communicate right within a 3D Tour, as if they were standing together on-site.
Telling stories about real locations has never felt so seamless and complete. Short, engaging, memorable "Mattertag" Posts add context to Invision Studio 3D Tour Spaces powered by Matterport, turning them into a storytelling and audience engagement tool like no other in the market today.
For the latest tech news and trends, Matterport 3D Tour information, Aerial Photography Service updates, 360 Virtual Tour projects, incredible HDR Real Estate Photography images, Architectural Photographer tools and much more, make sure to follow our blog: https://invisionstudio.com/blog/
Tags: