Introduce Invision Studio's 3D Tours with trust and confidence, every time. Invision Studio 3D Tours powered by Matterport, are hosted in the Matterport Cloud, making it effortless and convenient to collaborate on projects and share them from anywhere around the world. But we know the internet doesn't always go where you go.
That's why Matterport — Invision Studio's 3D Tour service provider — developed 3D Showcase for iOS, an iPad and iPhone app which gives you the opportunity to browse the complete library of Invision Studio 3D Spaces, as well as a public library of Matterports demo 3D Tours, and download them locally to your iPad and iPhone for seamless browsing and exploring.
3D Showcase for iOS is the best way to display Invision Studio 3D Spaces in scenarios where you have slow or no internet connection. By downloading your 3D Spaces locally beforehand, you can enter every presentation with confidence, knowing your 3D Spaces will load immediately and that your audience will be in awe by the responsive, immersive experience of Invision Studio's 3D Tours.
3D Showcase for iOS (Key features)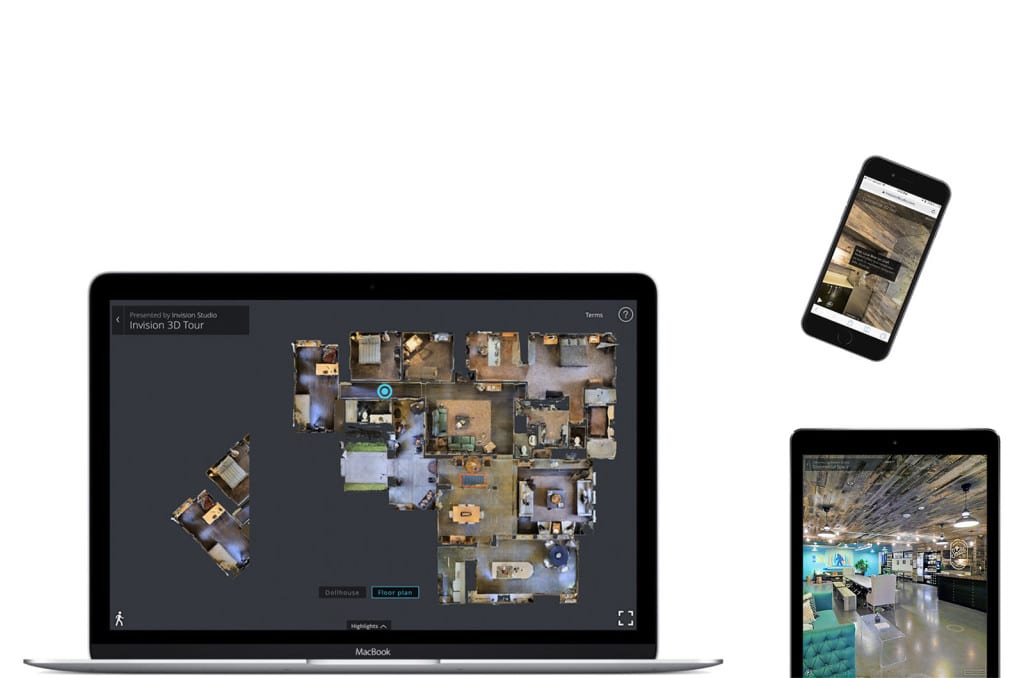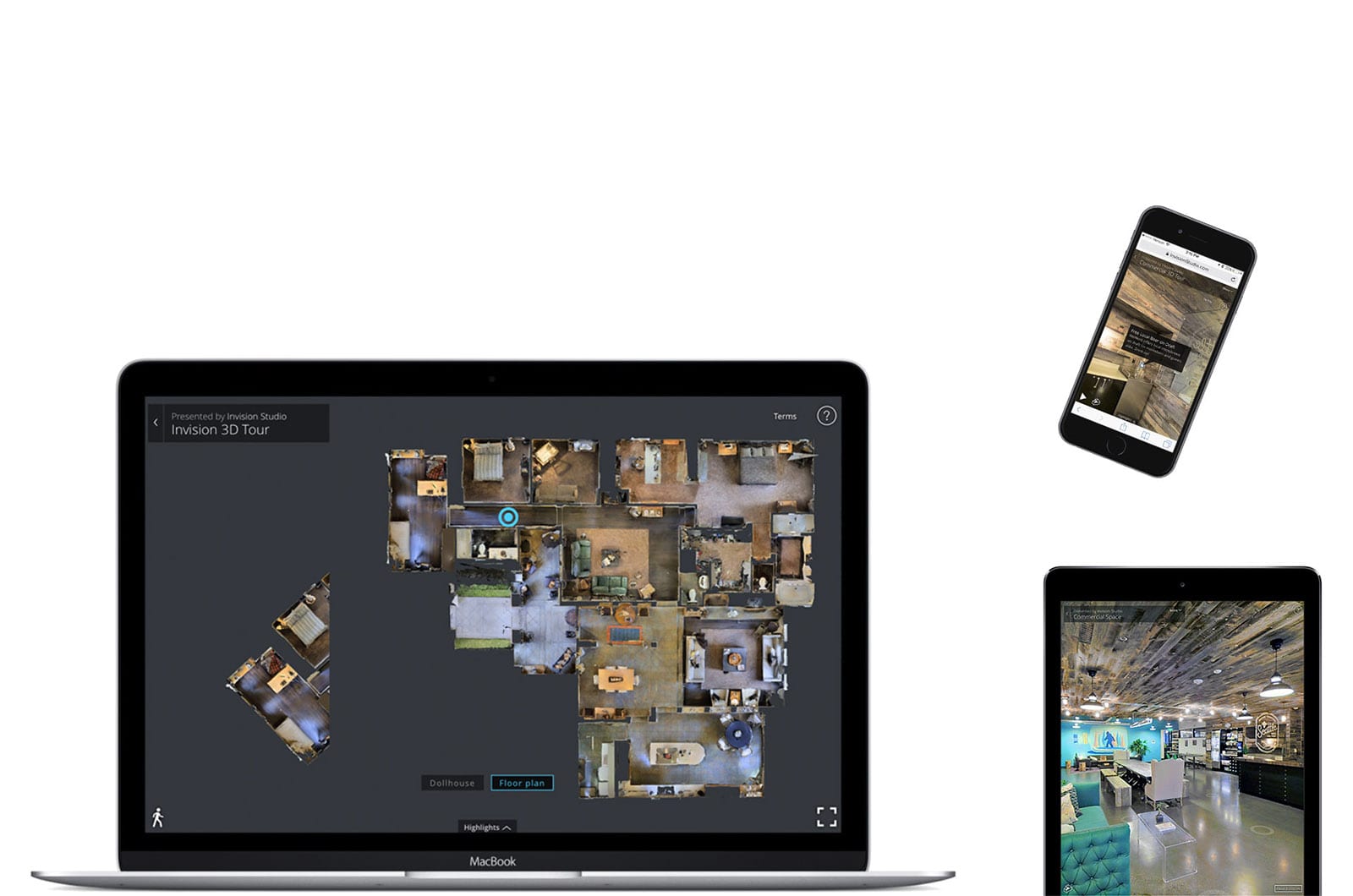 3D Showcase for iOS delivers the same immersive, easy-to-use virtual reality experience that you use with the web-based 3D Showcase, with the added convenience of internet-independent viewing.
You will still be able to see the Mattertag Posts, your Highlight Reel with Guided Tour, and any additional info about your 3D Space in the About Panel.
Connection-free Advantage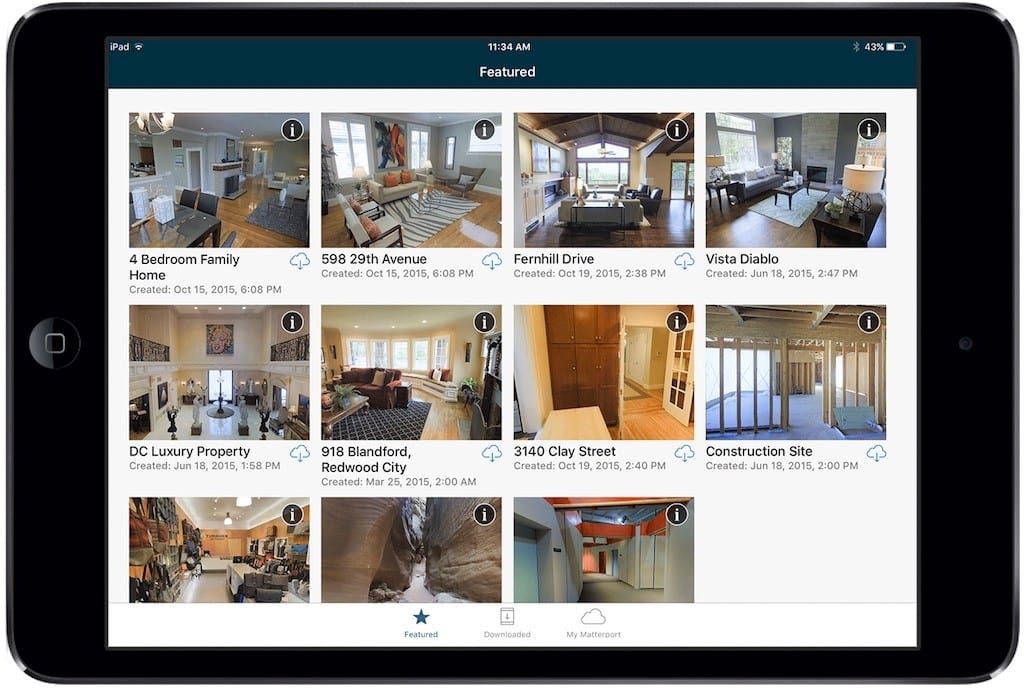 By pre-loading all the panos, you safeguard the highest resolution experience possible. Don't scramble for guest Wifi or suffer through slow connections at conventions that cause your 3D Spaces to stutter or load in a lower resolution.
With Invision Studio's 3D Showcase for iOS, you'll ensure that every presentation you give with an Invision Studio 3D Tour is crisp, high-res, and extremely-fast. Don't miss a single 'WOW' moment ever again!
Spend Time Exploring (not searching)
Invision Studio's 3D Tour Showcase for iOS lets you easily search and sort your models, both locally and in the Cloud, making it extremely efficient when finding exactly what you want to display, when you need it most. Sort 3D Spaces alphabetically, or by the date they were created or downloaded, so the 3D Tour Spaces you need are instantly at your fingertips.
Offline 3D Showcases for Any Industry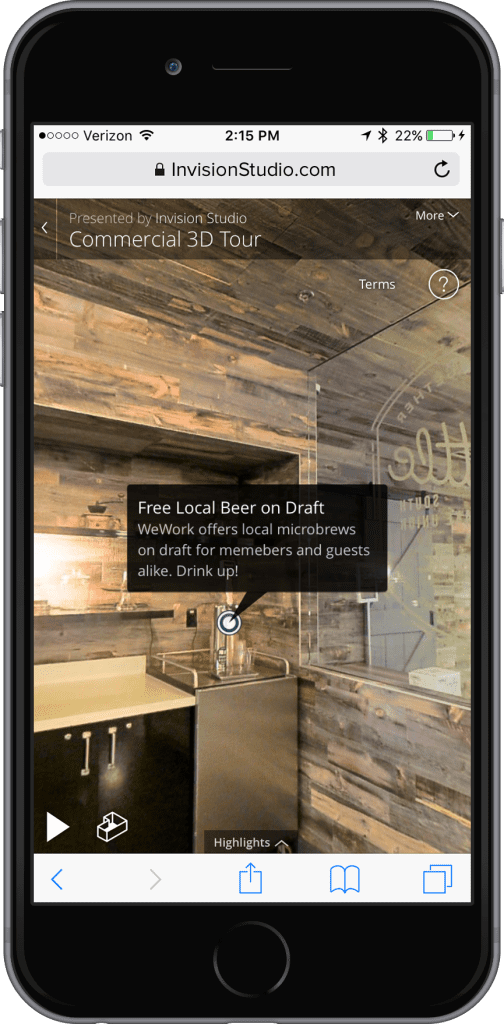 3D Showcase for iOS is a powerful tool for leveraging Invision Studio's 3D Tour content in any industry where connectivity is an issue. Construction managers can use it to seamlessly pull up 3D Tours for reference while on-site with no WiFi.
Commercial brokers can show remote properties with ease so stakeholders can quickly compare the site they're in to the one they saw days before. Anyone who brings an Invision Studio 3D Tour to a trade show will benefit from slick, clean, streamlined presentations without relying on spotty WiFi. No matter your use for 3D Tours, Invision Studio's 3D Showcase for iOS takes your Spaces one step farther than the rest. .
For the latest tech news and trends, Matterport 3D Tour information, Aerial Photography Service updates, 360 Virtual Tour projects, incredible HDR Real Estate Photography images, Architectural Photographer tools and much more, make sure to follow our blog:https://invisionstudio.com/blog/
Tags: