In the past, having a Real Estate Virtual Tour gave your online listing a breathtaking "wow" factor. Today, 360 Panoramic Photography has become a routine for Realtors. In some cases – like luxury real estate – it has even become an expected element of property marketing. But that doesn't mean your Real Estate Virtual Tour has to be simple and boring.
New software advancements and add-ons are taking Real Estate Virtual Tours to the next level, helping potential buyers get a better feel for a home and the surrounding neighborhood – all from the comfort of their own computer, tablet, or mobile device.
Here are several new Real Estate Marketing Tools that you can use to make your Real Estate Virtual Tours more appealing and informative, giving you the chance to stand out from the crowd with an incredible competitive edge.
1. Explore Matterport 3D Tours for Real Estate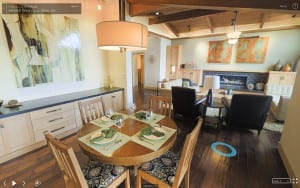 The biggest advancement in the Virtual Tour Service industry has been the new matterport 3D tours. A certified Matterport Service Partner can photograph the property in 3D and 360. The 3D technology allows the ability to map and measure out the entire house to create the 3 dimensional floor plan of the listing that users can move and manipulate to see the entire layout. They can even toggle between 3D and standard 2D floor plan view and click anywhere on the map to move to the 360 panoramic view of that spot. The 360 part of the matterport technology allows for the 360 photographer to create a virtual tour similar to other 360 tours on the market, except that moving through the home is now more seamless and feels more like the users is actually there in person.
Matterport 3D Real Estate Tour technology engages buyers, delights sellers, and showcases the property in the most realistic, immersive way possible. This is one step above the standard 360 Virtual Tour.
2. Show Off the Layout with an Interactive Floorplan.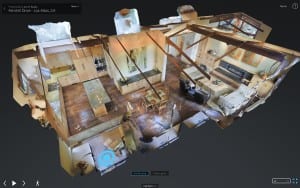 Other than actually walking around the home in person, an interactive floor plan on a Real Estate Virtual Tour is the best way to give potential buyers a sense of how the home is laid out. Matterport 3D Tours for Real Estate have incredible 3D mapping technology to create a dollhouse effect that allow the user to see the entire home in 3D. Interactive floor plans typically showcase an illustrated map, and lets users click on areas of the floor plan (HOTSPOTS) to seamlessly navigate themselves from one focal point to the next.
3. Embrace Aerial Photography Services.
Imagine the potential an unmanned aircraft system (UAS) has to capture footage of ideally suited properties, such as properties with vast amounts of land and properties with outstanding views? Even simply just to capture elevated shots previously unattainable or images from above to examine the property layout and property line.
Aerial Photography Services can help show your potential buyers a variety of things, including:
Encompassing high aerial drone shots with map style views displaying the entire property and land.

Medium aerial shots that capture all angles of the home, it's layout, features, and property line.

Low elevated shots that give a distinct and slightly raised angle of the property that typical property photography cannot.

The neighborhood and surrounding area, including the home's proximity to amenities.
Quality Professional Aerial Photography Services stand to "elevate" your ability as a realtor to highlight the unique aspects of a property and its surroundings
4. Use Better Quality Photos
If you're looking for a quick and easy enhancement to your Real Estate listing, simply add more quality photos. Did you know that buyers who view online home listings spent 81% of their time looking at professional Real Estate Photography for each listing?
In a recent study, researchers tracking the eye movements of subjects who looked at online Real Estate listings found that more than 95% of users viewed the first photo—the cover photo —for a total of 20 seconds.
A picture is truly worth 1,000 words, especially when it comes to the Real Estate industry. Knowing this and being able to capitalize with great HDR Real Estate Photography will enable you to demand a higher asking price, and in turn help sell a home a lot quicker.
5. Go VR (Virtual Reality)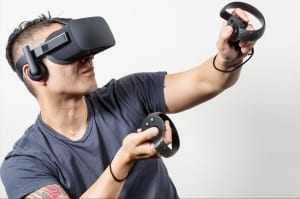 With the recent introduction of affordable Virtual Reality Headsets — some full-featured and robust, and others simple and portable — you as a real estate professional now have the opportunity to sell properties through VR headsets. Matterport is one of the few 360 tour companies that offers real estate tours that are compatible with VR Headsets.
It can be hard for real estate customers to imagine what a new properly will look like by just simply looking at architectural drawings or cardboard models. Even 360 Video can only do so much to demonstrate the way a property will actually feel. When potential buyers can virtually walk through their future home or office, sit on the furniture, check through closets or look out the windows, they experience the location in a completely different, and more engaging, way.
Virtual Reality headsets will give you huge advantages unlike any other technology, increase pre-sales, and the approval process from city officials.
Do Your Real Estate Listing a Favor.
Everyone knows how important it is for buyers to be able to view homes on the Web. Yet, too few realtor's are rising to the task and offering top-notch Real Estate Virtual Tours or a virtual reality experience of some sort. Do your listings justice and impress your clients by researching and investing in high-end Real Estate Marketing Tools such as Real Estate Virtual Tours, Aerial Photography Services, VR Headsets, HDR Real Estate Photography, or 360 Video. In a challenging market, the real estate listings that are presented best on the Web are usually  the ones that will get the most attention.
For the latest tech news and trends, Aerial Photography service updates, 360 Virtual Tour projects, incredible HDR Real Estate Photography images and much more, make sure to follow our blog: https://invisionstudio.com/blog/
Tags: