With the alarming number of encounters between drones and large aircraft, and the frequent misuse of aerial drones by multiple drone hobbyists, the US Department of Transportation will require all drones to be registered in an attempt to hold those who break the law accountable.
"Registering unmanned aircraft will help build a culture of accountability and responsibility, especially with new users who have no experience operating in the U.S. aviation system, It will help protect public safety in the air and on the ground" Anthony Foxx – Secretary of the US Department of Transportation said.
The new rules are likely to apply to larger drones adequate of flying at the same heights of large aircraft. The inexpensive toys drones will not require government registration or exemptions. In addition to exploring registration for individual drone pilots, the task force will explore different ways commercial drones can be registered, in order to improve safety.
By law, any aircraft operating in federal airspace requires a certificated and registered aircraft, a licensed pilot, and operational approval. The Section 333 Exemption process provides Aerial Photography Service Companies who intend to pursue safe and legal entry into the NAS (National Airspace Systems) a competitive advantage in the UAS (Un-manned Aircraft Systems) marketplace, thus hindering illegal operations and improving safety.
This is critical to understand if you plan on hiring a professional aerial photography company to shoot any property, business, or film set. Those companies operating the drones illegally by not having them registered or receiving the proper exemptions can face federal punishment. Furthermore, a company not following those rules can cause major safety hazards for your home, business, or film set as hobbyist have likely not undergone the proper flight or safety training recommended by the FAA (Federal Aviation Agency).
Punishment for Aerial Drone Misuse is Serious
While purchasing a drone might seem like a great idea, it is important to know that it is not a toy and the government takes any unlawful action very seriously. Floods of reports have come in over the past few month of individuals being arrested and facing hefty fines and even jail punishments.
Take for example a man from Raleigh, North Carolina who was recently charged with a violation of state regulations of unmanned aircraft systems. Authorities found him flying a drone over the State Fairgrounds and as a result, he was arrested later that day for violating state regulations.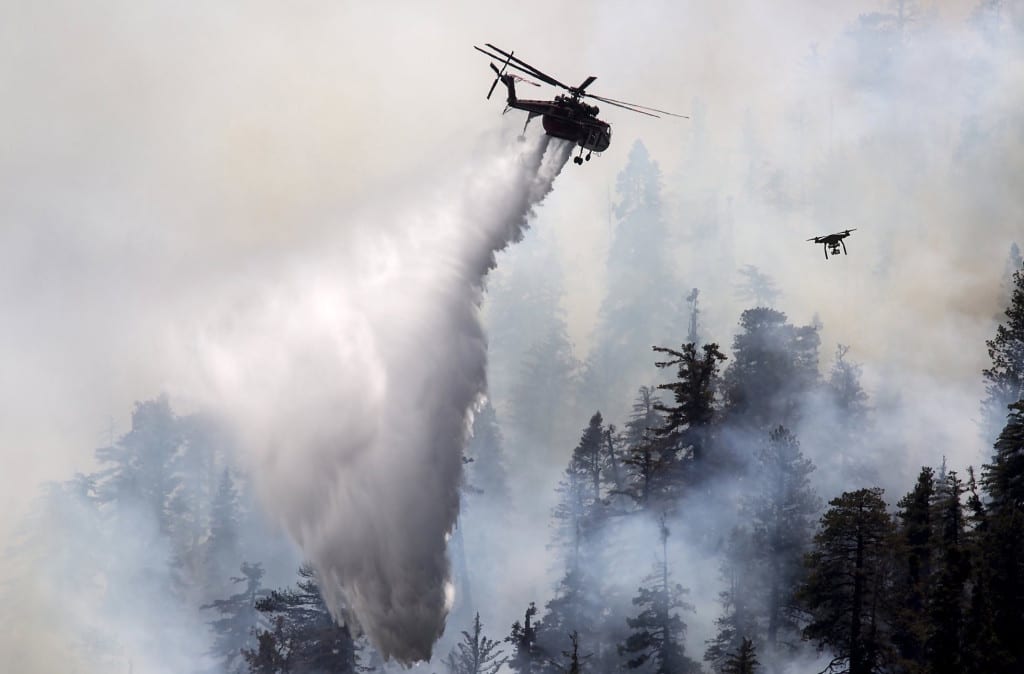 One of the more disturbing reports were of drones interfering with firefighting efforts to control wildfires in which The FAA offered rewards to find drones that hampered rescue efforts for the wildfires in California. In cases like this, people's lives are being put at risk from the misuse of aerial drones.
Earlier this month, in Ozark, Missouri a couple had their privacy invaded when they woke up to a drone staring at them from outside their living room window. Irresponsible drone operators have even attempted to drop drugs and pornography into prisons, In these cases, it's almost impossible to hold drone operators accountable because capturing the drones themselves is extremely difficult and tracking done the drone pilot is even more problematic. 
An administrator with the FAA has estimated that around 1 million drones will be sold this upcoming 2015 holiday season, so the motivation for establishing strict regulations — or at the very least, accountability for irresponsible operators — is momentous.
Why put yourself through the hassle of applying for government exemptions, registering your drones, taking flight and safety training and facing fines and imprisonment? If you're realtor, video production company, property developer, or even need your wedding shot from a different perspective, hiring an Aerial Photography company is the smartest thing to do. Although it might not be as easy as you think.
How should one go about trusting the right aerial photography service company?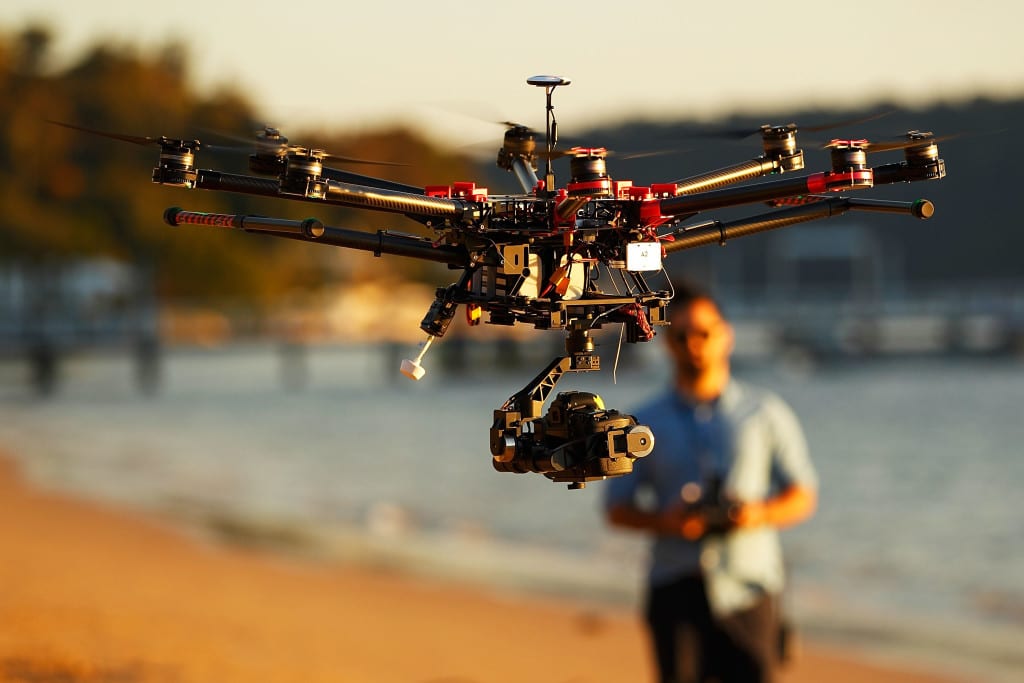 Here are a few tips that'll help you understand how to choose the right Aerial Photography Provider for your business:
How to Identify A Professional Aerial Photography Service Company.
It's important to do your research first when looking to hire an Aerial Photography Service Provider. Here are a few questions you should be asking yourself, and your Drone Service Provider.
What makes them a professional photography company?
Do they credible client reviews (i.e. Yelp, Google reviews, etc.)
Are they approved under Exemption 333 and registered with the government?
Can they send you samples of Aerial Drone Photography they've done in the past?
Is the aerial photography company following state laws and regulation?
Are the drone photographers licensed for aerial photography services?
What type of training do their aerial photographers have?
On top of asking the right questions, knowing the difference between commercial aerial photography services and hobbyists is important.
Aerial Drone Photography Services shot by a professional photography company usually tend to deliver a higher-resolution quality image from a trusted photography source you can rely on.

Professional Aerial Photography Service Providers pride themselves in attention to detail and follow state regulation and laws. They also should be approved under Exemption 333.

A reliable Aerial Photography Service Provider cares about the safety and privacy of those around them when shooting, and are accountable, as well as responsible when operating their drones during shoots.
Give Yourself Peace of Mind with Professional Aerial Photography Services.
People will continue to use drones in unexpected and irresponsible ways. Nonetheless, it shouldn't take away from the idea of hiring a trustworthy aerial photography service professional. Make sure that you do your homework before hiring an aerial photography company and next time you find yourself in a situation where you're debating on purchasing a drone for commercial use just remember, leave it to the professionals.
For the latest tech news and trends, aerial photography service updates, 360 virtual tour projects, incredible property photography images, and much more, make sure to follow our blog: https://invisionstudio.com/blog/
Tags: