The 2018 commercial real estate market has sedated a bit. Whether that's because the market has been in a hysteria state for the past few years (as many industry experts believe it has) and a dip was bound to happen, or the slowdown is a result of the other economic or industry powers, nonetheless, it has impacted the bottom line for a handful of brokers and real estate agents.
Facing increasing competition and a much lower customer demand, brokers and agents need to invest in technology and selling strategies that do two essential things for prospects – improve speed and convenience.
In today's market, buyers have less time to view properties and typically are taking longer to make buying and leasing choices.
Speed Up Research and Visits
With more properties on the market then before, a handful of potential buyers simply lack the time to physically tour buildings in person. A visit can take weeks or even months to schedule, and most of the time, does not provide enough information for a buyer to make a confident same-day choice.
Brokers and agents can get rid of these time-consuming hurdles in the buyer journey with a few user-friendly, readily available technology tools designed to inform and engage prospects over convenient digital channels.
Immersive 3D Tours and 360 Virtual Tours offer a real-time view of the property before the buyer ever schedules a visit. Your customers can have a personalized view of the property because you can guide them with Mattertag Post or Info Boxes as they view the Immersive 3D Tour or 360 Virtual Tour.
When they do come in for a visit, they will be more knowledgeable and better prepared to make a confident decision that day.
Accommodate Multiple Decision Makers
If scheduling visits and sharing property information with one buyer is a difficult task, adding decision makers makes the process even harder. Unlike in-person tours or the limitations of traditional 2D photography, Immersive 3D Tours and 360 Virtual Tours open the door for seamless sharing and collaboration during the purchasing process.
In situations where a variety of decision makers are involved in the vetting process, digital and virtual formats allow for convenient sharing of breathtaking, detailed 3D Tours and 360 Virtual Tours.
When everyone clearly understands the important details of the property, the purchasing decision generally happens quicker and with much greater confidence and frequency.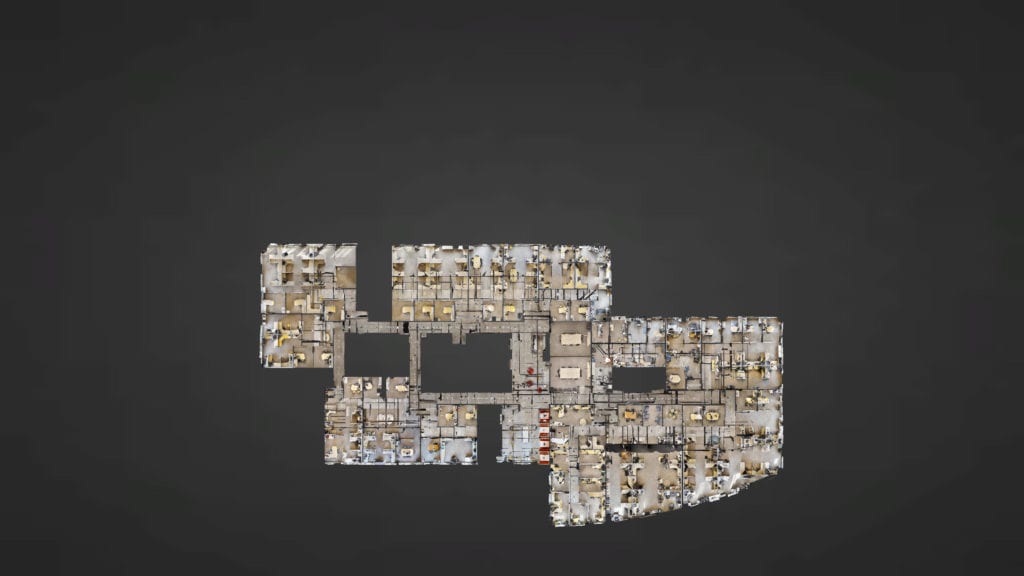 Stand Out Among Competitors
A stagnant market does not always mean your competition is operating more slowly. As is the case with the residential property market, the competition in commercial real estate is tougher than ever. While factors such as reputation and location translate into advantages, so does technology.
Agents who employ modern technologies that can save time for prospects, create conveniences in the buying process, and offer a greater level of information about a property will stand out and win more listings.
Brokers who provide their agents with tools such as Matterport 3D Tours, HDR photos, virtual tours, and Mattertags are equipping them to prove they are the best in the industry. When those agents win more property listings, you will be their hero – and probably their buyers' hero as well.
Show Multiple Properties at Once
Agents only have so much time in the day to schedule visits, reach out to prospects, research listings and provide the required tools potential buyers demand to understand the property. Immersive 3D Tours and 360 Virtual Tours are your best resources for saving time.
You can go from a one-time open house to an always-open house by sharing Immersive 3D Tours and 360 Virtual Tours with potential buyers. You will do the job of a variety of agents at once, and you will feel confident that the visuals you are sharing will lead to the right buyers making offers.
Give Prospects the Best Visuals
Buyers don't just need visuals to clearly understand a property and make a selection, they need the best visuals. The amazing precision of the visuals gives your prospects the most realistic sense possible of the property, which goes a long way to supporting the closing success rates for agents.
A slower market doesn't have to mean a weaker bottom line. In fact, it can mean competitive advantage. By investing in the proper technology, you can speed the showing and selling or leasing process, aids clients in feeling more confident, and extend your reach – all at the same time.
For the latest tech news and trends, Matterport 3D Tour information, Aerial Photography Service updates, 360 Virtual Tour projects, incredible HDR Real Estate Photography images, Architectural Photographer tools and much more, make sure to follow our blog: https://invisionstudio.com/blog/
Tags: