Today's architecture merges traditional measurements and sketches with 3D scanning which assist in eliminating mistakes and streamline workflows to aid in putting together a much better product for your clients.
These are evolving promises because accuracy and precision is crucial to any successful building project, and architects historically have had to spend a tremendous amount of time taking repetitive measurements and correcting details in hand-drawn floor plans.
A handful of spaces have specific details that can be missed or mistaken when you depend on manual measurements and sketches.
Regardless, manual property photography is needed for design. Sometimes, it can take hours to finish and even more time to organize. In addition, even high-quality manual still photography can miss complex spatial details and critical measurements.
Unfortunately, any other options have been limited. With the arrival of Immersive 3D Tours, residential architecture is steadily improving. Some of the benefits include:
Avoid tedious traditional 2D manual still photography

Easily streamline the build process

Capture current onsite conditions both visually and dimensionally

Notice hidden structures like a closed-up laundry shoot or intricate plumbing

Generate colorized point clouds, OBJs, reflected ceiling plans and floor plans

Take accurate manual measurements using an integrated measurement tool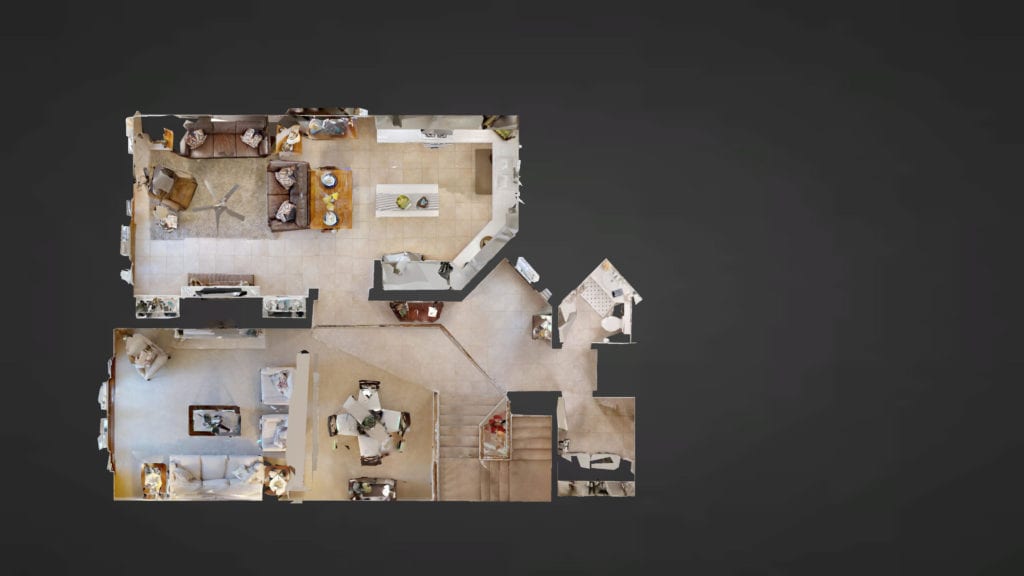 With Immersive 3D Tours, architects are making their revenues bigger and customer experience easier through quicker, more effective workflows. Furthermore, they are accomplishing greater design accuracies by comparing 3D scans with previous 2D documentation.
A Variety Of Benefits Of A Quick and Simple Immersive 3D Tours
In addition to the handful of bottom line benefits that come from eliminating time-consuming and complicated workflows, Immersive 3D Tours are cost-efficient. Moreover, they capture 2D photography aligned with 3D measurements.
That dual capability generally means you only need to augment measurements when exact dimensions are required  (e.g., windows or electrical components). More intricate dimensions (e.g., 30- and 45-degree angles and stairwells), need fewer measurements.
In addition, site visits now take half the time. As a result, you can generate more accurate measurements, which import directly into AutoCAD.
Still images are only as useful as you make them. To get the most out of your photography investment, you have to organize your pictures, place them in a secure space where you can share them with stakeholders, and transform the images into rich marketing experiences. Immersive 3D Tours are the other half of an extremely powerful modern residential architecture solution.
For the latest tech news and trends, Matterport 3D Tour information, Aerial Photography Service updates, 360 Virtual Tour projects, incredible HDR Real Estate Photography images, Architectural Photographer tools and much more, make sure to follow our blog: https://invisionstudio.com/blog/
Tags: