Luxury and Commercial Real Estate Agents have come to understand that in the visual modern era we now live in, still photos, 360 Virtual Tours and Video can have a crucial impact on whether a potential prospect purchases or passes on a property.  
For a handful of years, professional videography has been used to:
Showcase property details

Spotlight its positive attributes

And communicate a sense of presence to potential buyers and lessors  
Aerial Photography is now revolutionizing the market by providing these values through distinct and unparalleled perspectives.
Unique Qualities Of Aerial Photography
Aerial Photography helps show off a property's unique attributes, such as architectural design, acreage, professional landscaping and a property's relationship to its surroundings.
And even though higher-altitude image captures are breathtaking, even real estate footage captured from a drone flying just a couple of feet above the driveway or above the surface of a backyard pool also provides compelling and descriptive views of a property's essential features.
Although the ability of a drone to show off a stunning waterfront mansion or complex industrial property via 4K ultra HD video is obvious to the average observer, it is also possible to gain a marketing advantage with a handful of other properties through an clever and creative use of Professional Aerial Photography Services.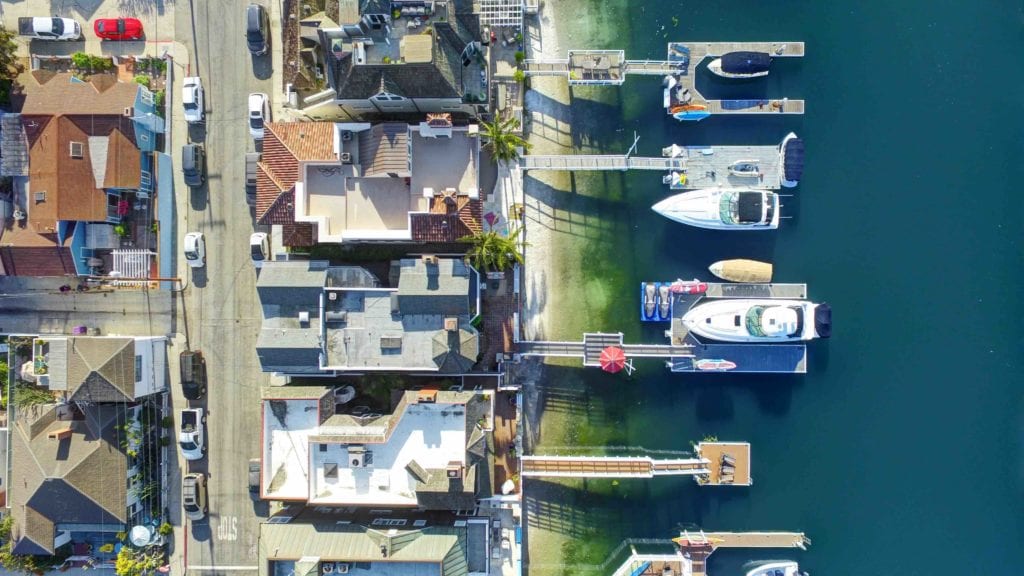 For example, both commercial and residential brokers can use Aerial Photography to assist in displaying available lots and land parcels, highlighting their size and essential topographic features such as mature trees and ponds.
In commercial real estate sales, indoor footage of compelling lobby entrances, interior appointments and even warehouse interiors is very captivating.
Critical Drone Capabilities
Given the rising appetite for real estate marketing using Aerial Photography, drone videographers are at an advantage. Camera drones useful in the creation of high-quality real estate footage often include these key features:
4K ultra HD camera

3-axis gimbal

Well-designed flight controller

Advanced flight control software

Extended flight times

Decent range

Live video streaming
Although most camera drones incorporate cameras capable of at least 720p images, 4k ultra HD video is the wave of the future. The 3-axis gimbal that you see protruding from the underside of such a drone is responsible for the image-stabilized, flowing video associated with professional drone videography. The gimbal is everything when it comes to producing the imagery that real estate purchasers will want to view.
A gimbal includes gyroscopes to keep the camera steady as well as electric motors to alter the camera's orientation during flight. Gimbal-equipped drones allow the zooming, panning and tilting essential to generating high quality aerial footage. In addition, professional quality drones often feature integrated flight planning as well, making it possible to map out camera positions in advance.
In ultra-competitive commercial and residential real estate markets, gaining a marketing advantage via drone footage is certainly worth considering. Given the strong trend toward 4K ultra HD and the dazzling detail of which it is capable, it is incumbent upon brokers to look at aerial photography created by premium 4k camera drones.
For the latest tech news and trends, Matterport 3D Tour information, Aerial Photography Service updates, 360 Virtual Tour projects, incredible HDR Real Estate Photography images, Architectural Photographer tools and much more, make sure to follow our blog: https://invisionstudio.com/blog/
Tags: