What is HDR?
High Dynamic Range Photography or more commonly known as HDR photography, is an innovative technique which enables a photographer to take the same image at multiple exposures and then blend them together to create one image that features the best exposed parts from each of the photos.
For a 360 Virtual Tour, this is particularly useful as most 360 Virtual tours rely on a 360 degree perspective. More often than ever, a few shots will be facing both away from and into a light source with shooting a 360 panoramic shot. Typically this would mean that our professional 360 virtual tour photographers would have to choose between the two and potentially have dark patches that are underexposed on one side and light patches that are over exposed on the other.
When using HDR Photography, our 360 Virtual Tour Photographers and HDR Real Estate Photographers can shoot at 3 or more exposure levels:
And then blend them together to create the perfect panorama.
Should I Hire an HDR Photography Company to create my 360 Virtual Tours?
If you are considering using HDR then our advice is that you should first invest in a tripod and Pano Head, the ghosting caused by holding your camera by hand will cause you no end of trouble during post processing and can even make your scene unstitched.
If you do invest in these pieces of equipment then with a bit of experimentation and post production patience you can create some beautiful HDR imagery for you virtual tour. If you are looking to sell the 360 virtual tours you produce HDR is now an industry standard and an essential tool to creating professional, vibrant and well lit panoramas.
Exposure Bracketing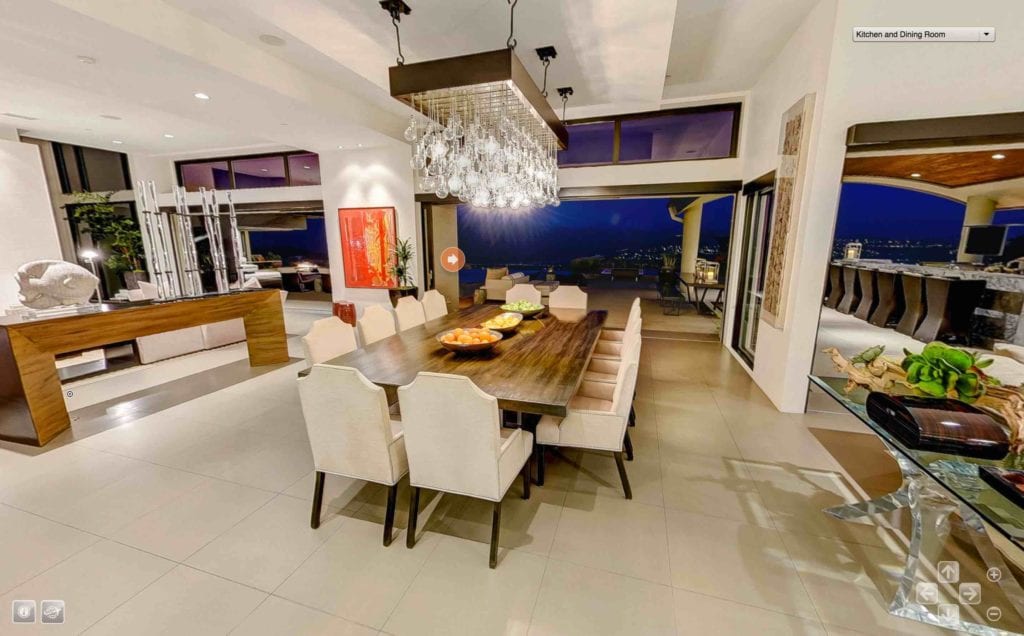 To take HDR images technically our 360 Virtual Tour Photographers typically use DSLR cameras where they can manually change the exposure.
Our 360 Virtual Tour Photographers then set the camera in a fixed position on a tripod and take several images at different exposures to use in order to create one HDR 360 Panoramic photo.
This process can sometimes be time consuming, especially for a 360 Virtual Tour where our 360 Virtual Tour Photographers need to take several images for each scene to stitch together later in post processing. This is one of the many reasons our 360 Virtual Tour Photographers use high end DSLR cameras that features exposure bracketing.
Exposure bracketing is a feature on a camera that allows our virtual tour photographers to set the exposures at 3 or more levels (usually low middle and high, then once you press the shutter button the camera will take the images in quick succession. This has the added benefit of reducing ghosting due to the shortened time between taking the images saved by not having to manually adjust the exposure level.
Taking HDR Images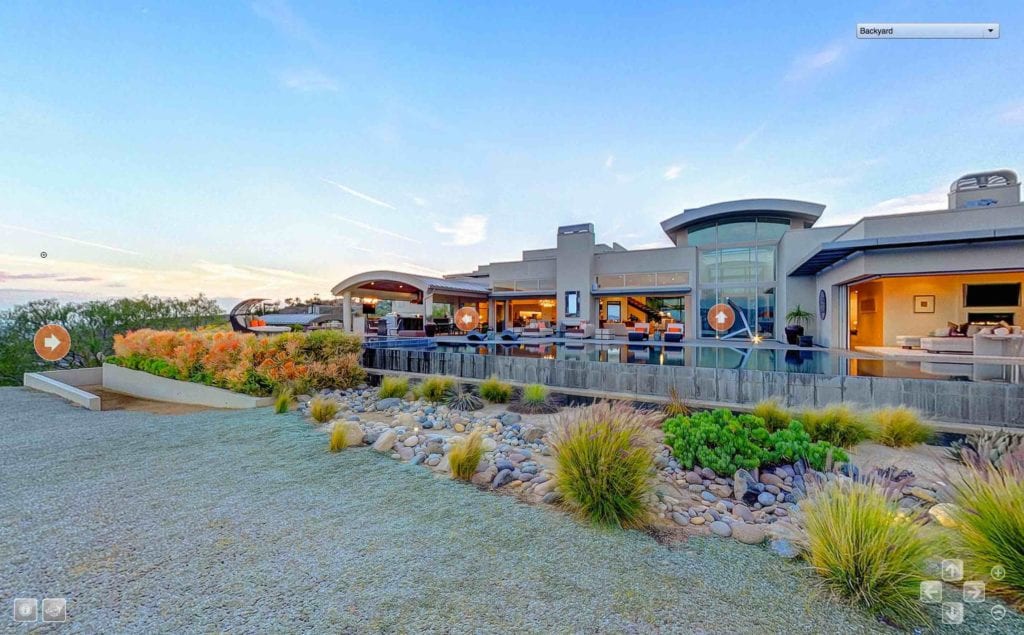 To take HDR images for a Virtual Tour, our professional 360 Virtual Tour Photographers usually have their DSLR cameras set to manual exposure and white balance.
Once they have their camera and tripod set up, they then set their exposures by pointing the camera at the most over exposed part of the panorama (the sun if outdoors, otherwise the brightest light source). Our 360 Panoramic Photographers then adjust the exposure until the image is just on the dark side of clear.

Now our camera should be set and ready to take exposure bracketed images for HDR. We often test it by taking a sample picture, if the camera takes 3 images for each press of the shutter button then exposure bracketing is set and our 360 Photographers are ready to go.
For the latest tech news and trends, Matterport 3D Tour information, Aerial Photography Service updates, 360 Virtual Tour projects, incredible HDR Real Estate Photography images, Architectural Photographer tools and much more, make sure to follow our blog: https://invisionstudio.com/blog/
Tags: