If you're a real estate agent, a homeowner or a business owner, ultimately you want to have amazing and potentially jaw dropping Professional Luxury Real Estate Photography representing your property to potential homebuyers or customers.
There are a variety of strategies and techniques Professional Luxury Real Estate Photographers use for developing usable still photos of real estate properties. The most known method is HDR. While this technique alone can create vibrant and colorful results, it will almost never give you a natural or realistic representation of the property.  
Colors are generally inaccurate and most of the time the photos have a "cartoonish" appearance to them. This method is typically used because it's the fastest way for the photographer to get in and out of the property.
You don't want to mislead potential buyers with unnatural and unrealistic images. This process takes a lot longer on Professional Real Estate Photographers end, but the final result are quality still photos that are a true representation of your property.
How Many Photos Do You Need for a Listing?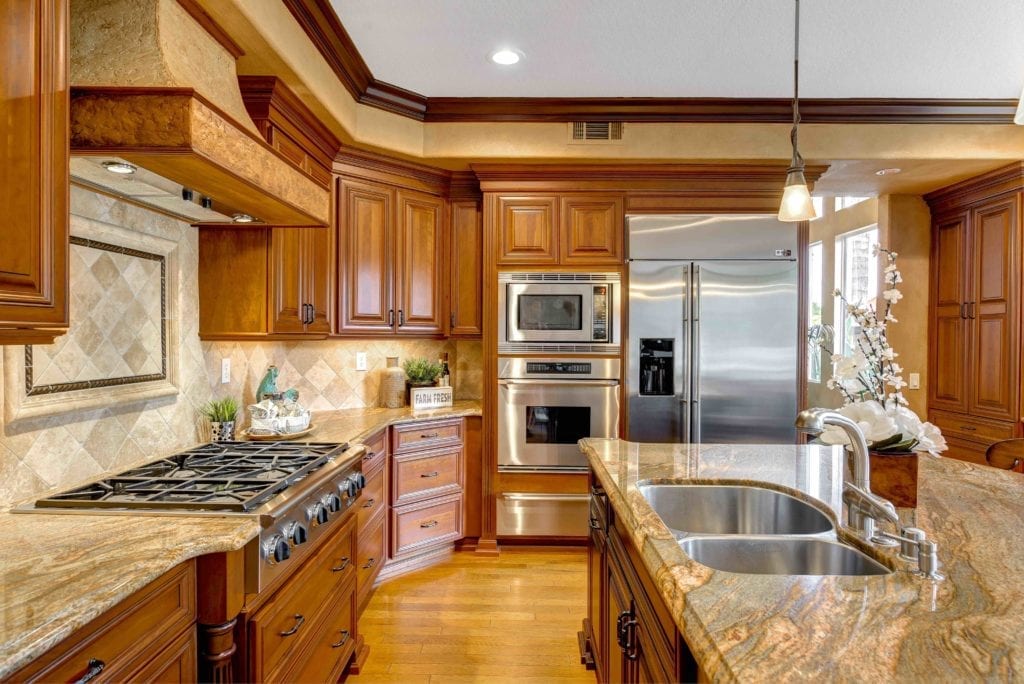 The main thing to take into consideration is that the quantity of photos that you use for your listing isn't as critically important as the quality of the actual photos.
You want exceptional coverage of your listing but you don't need to go above and beyond because most people's attention spans are extremely short, especially when they're searching through a handful of online listings. The common consensus seems to be that 20-25 high quality images is the maximum that you'll need for most listings.
For distinct Luxury Real Estate, it's generally a great idea to include more photos but anything over 30-35 would still be too much, most of the time at least. You want your Luxury Real Estate Photography to attract potential buyers and compel them to come and view the property in person but you still want to leave a little mystery as well
You don't want them to feel like they've "seen it all" when it comes to what your listing offers either.
Benefits of Professional Luxury Real Estate Photography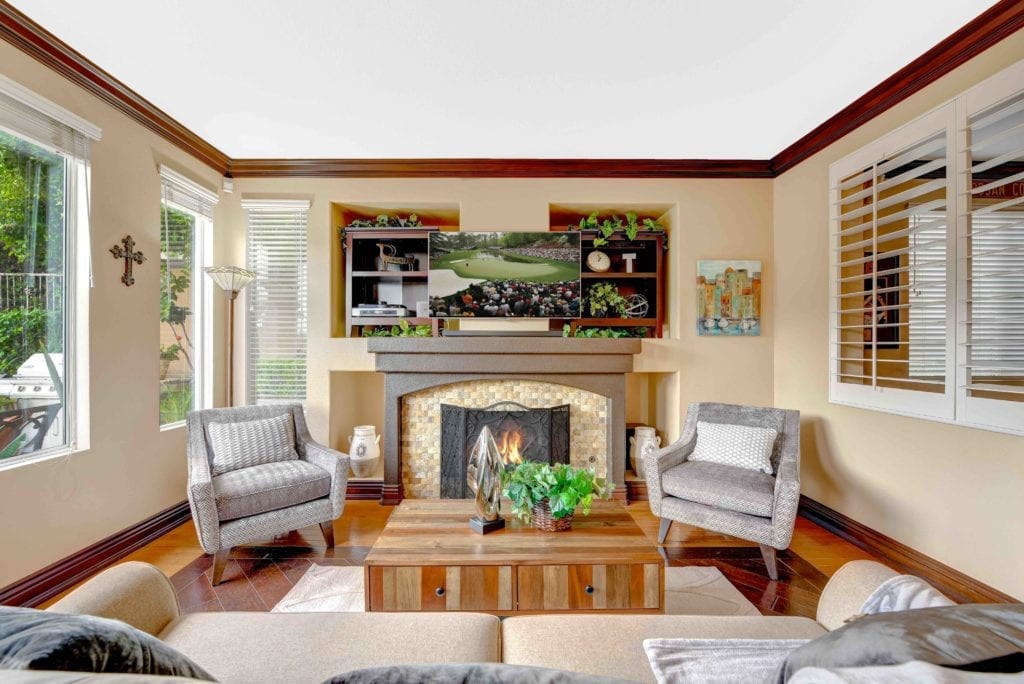 Does using Professional Luxury Real Estate Photography really increase your chances of a selling a property? Take into consideration that Professional Luxury Real Estate Photography plays a BIG role in the marketing of homes and properties.
Buyers today have very high visual expectations and very short attention spans. Perhaps the best way to capture a buyer's attention and entice them to visit a property is with the use of attractive and inviting Professional Luxury Real Estate Photography.
A variety of studies have shown that homes marketed with Professional Luxury Real Estate Photography get more showings which in turn leads to the home selling faster and for more money.
A recent article from the Wall Street Journal stated that, "listings with nicer photos gain anywhere between $934 and $116,076 – as measured by the difference between asking and final price –over Luxury Real Estate Listings using photos from point-and-click cameras."
Other reasons include:
Your client will be pleased to see how well you are presenting their property which can lead to repeat business, not to mention the potential referrals and positive word-of-mouth it will gain you.

Great photos and marketing efforts don't go unnoticed. Neighbors of the listing property will keep an eye on how a property is marketed. If they're impressed by your efforts they will likely seek you out to help sell their home one day.

If you're competing for a listing,  making the commitment to represent your home with a marketing strategy that includes professional photography and beautiful virtual tours can help you win the listing over those agents who are behind the curve.
Many agents may say, "Photography doesn't sell homes, pricing it right does," and that's true, price IS the most important factor overall.  Photographs alone will never sell a home. However, once a home is priced within its proper market value it has to compete with potentially hundreds of other similar properties. The key component then is getting  potential buyers to physically come look at a home.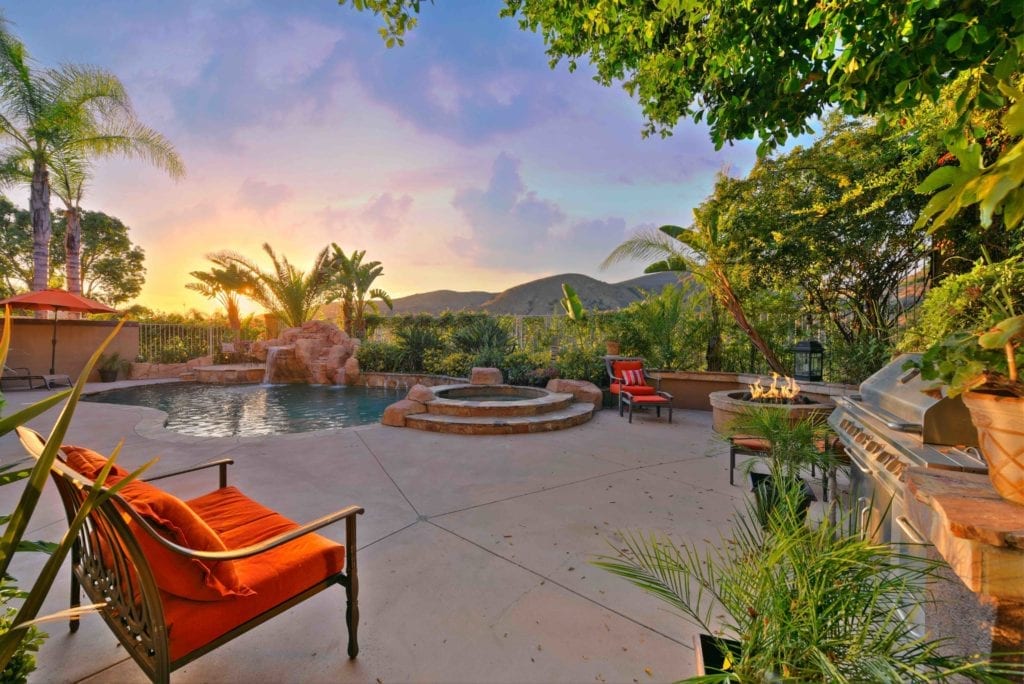 If you ask potential buyers why they choose to visit a specific home, you'll often hear answers like, "we loved the photo of the beautiful landscaping in the backyard," or "we loved the view that the home has," or "in the photos the house just appeared more inviting and comfortable than others we looked at."
Overall, once a home is priced right photography makes a huge difference. Before a home can sell it must have potential buyers visiting it and it's common sense that if you can attract more potential buyers to your home then you're going to significantly increase your chances of selling the home faster and for more money.
Making a small investment in marketing your home with professional photography can pay huge dividends for everyone.
For the latest tech news and trends, Matterport 3D Tour information, Aerial Photography Service updates, 360 Virtual Tour projects, incredible HDR Real Estate Photography images, Architectural Photographer tools and much more, make sure to follow our blog: https://invisionstudio.com/blog/
Tags: