When you look at the history and foundation of virtual representations of real spaces, nothing in the 360 Photography or Virtual Reality market truly called itself a "3D tour" until Matterport 3D Tours were introduced. These revolutionary Matterport 3D Tours bind together photographic data and dimensional data of a space to create something that goes above simply transforming a single two-dimensional panorama into another. Matterport 3D Tours are an actual complete and thorough digital replica of a real space. The true differentiator is really the part that you don't see with a live and published Matterport 3D Tour – the innovative Matterport 3D Tour "mesh" software.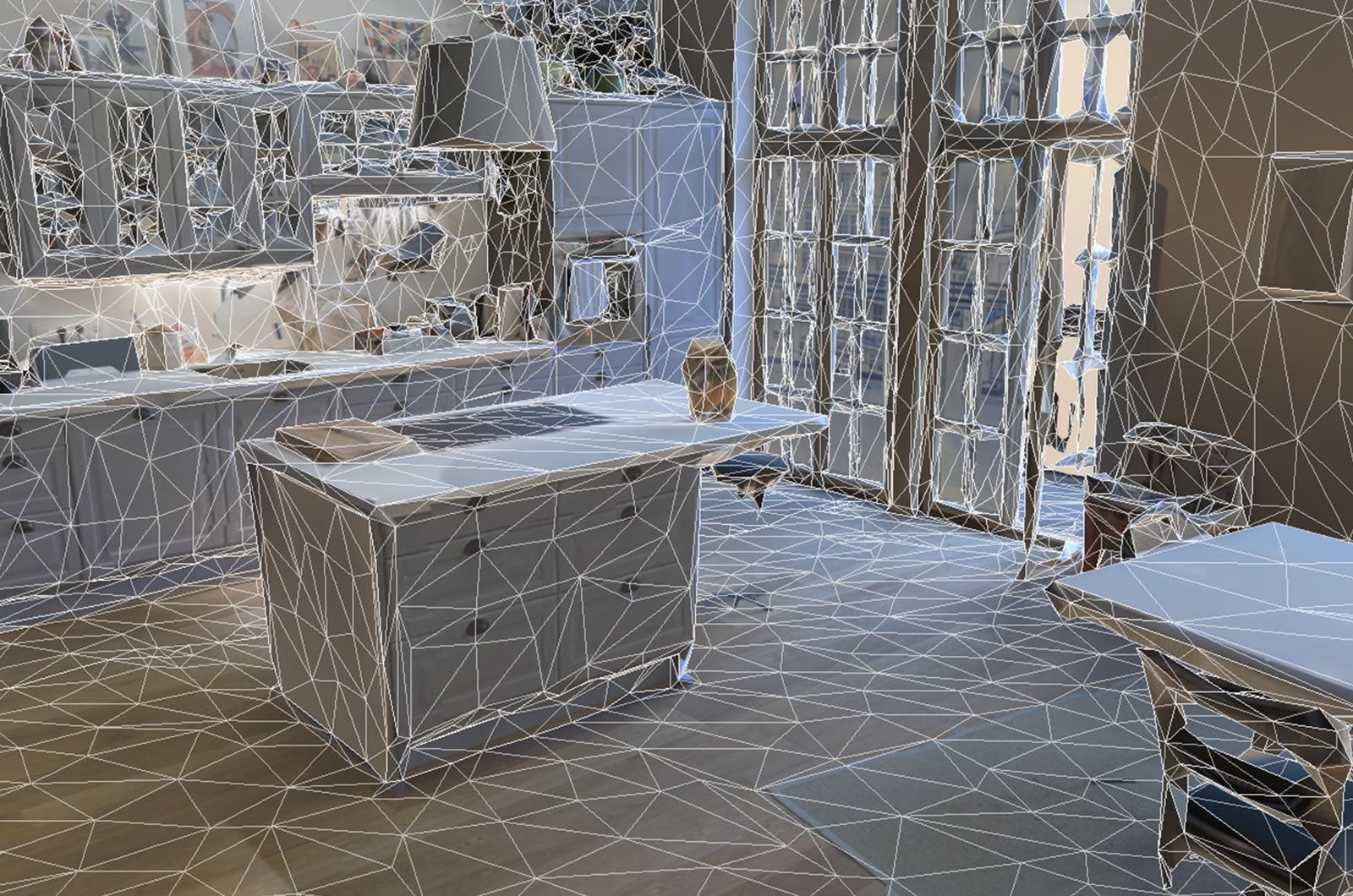 The Matterport 3D Tour "textured mesh" is the result of all the spatial data that is collected by the camera and processed through the Matterport cloud. A textured mesh is a dimensionally precise, 3D map of a space that is characterized by a set of polygons onto which Matterport 3D Tour software overlays colored textures. The textured mesh consists of walls, floors, and ceilings, as well as all of the separate objects within the actual space being captured. Matterports 3D Tour editing software then projects the spherical 2D photography that the camera collects onto the textured mesh to provide photographic visual quality within the Matterport 3D space.
When combined, all this photographic and spatial data is processed to produce a captivating real navigational experience. In virtual reality, this feeling is called presence – the innate sense of being immersed in another reality. This approach of combining 3D and 2D data sets lets Matterport 3D Tour software create a realistic sense of movement as the models are navigated because it uses the textured mesh during the transitions between spherical photographs.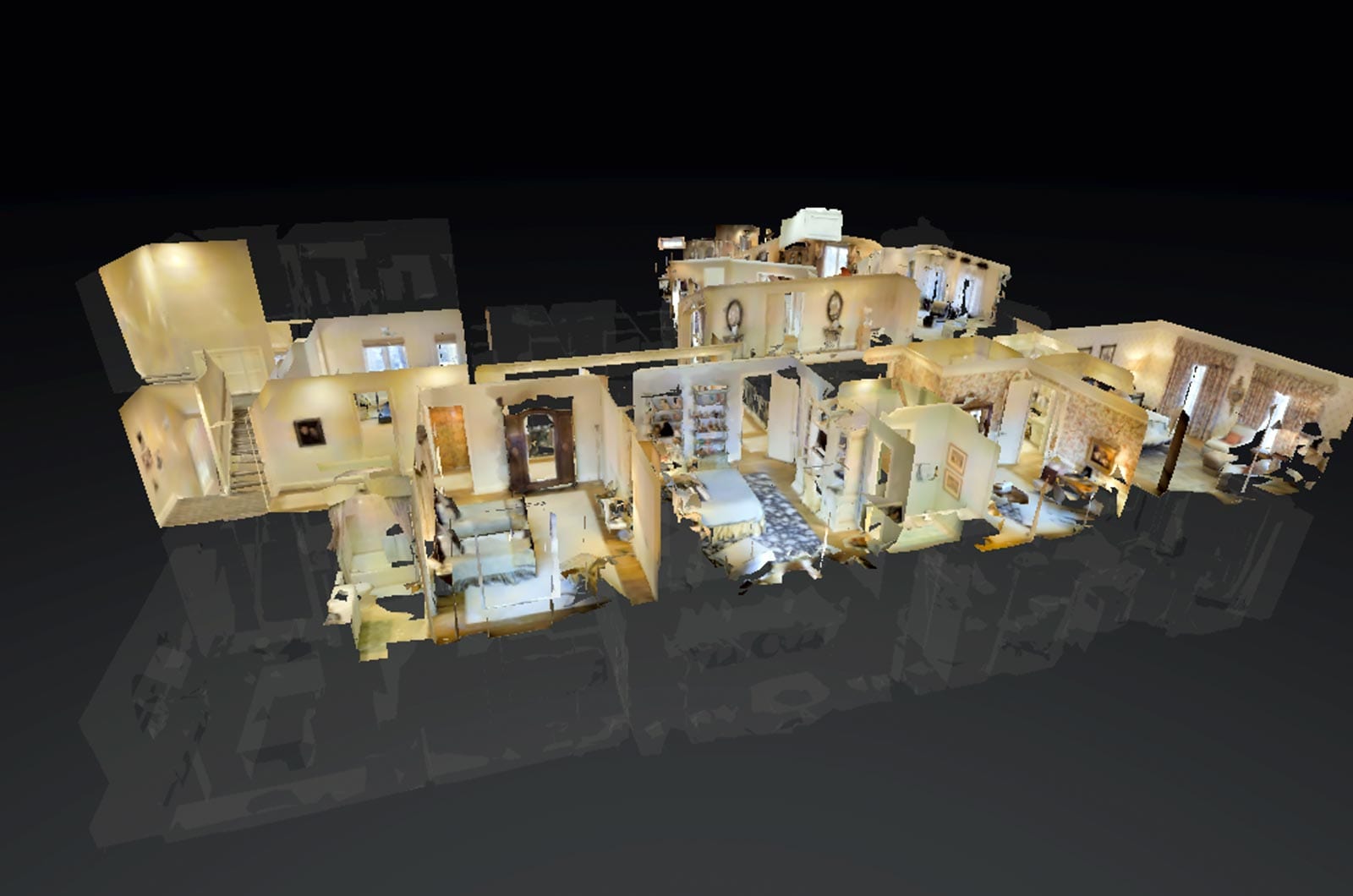 In addition, it also lets the Matterport 3D Tour software offer a unique Dollhouse view, which gives the viewer an overall understanding of a complete space. Without an entire textured mesh that includes everything in the space, this wouldn't be possible. Similarly, the Floor Plan view is created from the mesh and would not otherwise be possible.
Because the mesh is dimensionally accurate, you are able to take measurements anywhere within the space. As a result, the Matterport 3D Showcase player is built to provide a smooth, photographically rich experience.
As Matterport expands their content to be usable on new platforms, like virtual reality, and with new applications that let you annotate and even revise the model, the importance of a high-quality textured mesh will only increase overtime.
For the latest tech news and trends, Aerial Photography Service updates, 360 Virtual Tour projects, incredible HDR Real Estate Photography images, Architectural Photographer tools and much more, make sure to follow our blog: https://invisionstudio.com/blog/
Source: Matterport
Tags: