PHS Office Virtual Tour Overview
PHS ( Professional Hospital Supply ) hired Invision Studio to create a 360 Virtual Tour Walkthrough of their custom packaging warehouse in Temecula, California. We shot 360 panoramas of every square inch of their facility and shot the photography of each step in the custom packaging process in order to create custom information boxes and re-create the tour that they would normally give to worldwide clients in person. They were so impressed with the Warehouse 360 Tour that we created for their Custom Packaging facility that they re-hired us to shoot their main facility and warehouse that had just been built and featured state of the art administrative offices and a 1 million square foot warehouse and distribution facility.
Founded in 1981, PHS is a second generation, woman owned business, headquartered in Southern California. With over 1.4 million square feet of administrative, distribution, and manufacturing facilities spread over the western region of the United States, PHS offers full-line bulk and just-in-time stockless delivery programs as well as PHS custom packaging with integrated packaging systems. With PHS you will benefit from a variety of solutions, individually crafted to your specific needs, without the bias inherent in organizations driven by shareholder interests. Through a careful and thorough evaluation of your business objectives, we can identify creative and unique alternatives supported by the PHS team.
For a company with such an incredible tradition of excellence and merit, they were seeking a way to continue to innovate in their field by incorporating 360 Panoramic Photography technology into their warehouse and distribution process mainly to recreate the in-person tours that they had given to their potential clientele for years. In order to attain that accomplishment, they needed to find the best 360 Virtual Tour Company with the Top Virtual Tour quality and service in order for their clients to see every part of the process as sharp as they would in person and receive all of the same information that would normally be shared with them during the live tour and walkthrough.
Challenges
As a company that distributes hospital supplies to clients worldwide, they needed a solution that could save them the cost and time involved in having to fly their clients across the country and across the world to tour the facility and make their decision to use professional hospitals supply. The set up involved in scheduling, flying in clients, providing lodging and entertainment, and giving tours in person was not only a tedious and tiresome process but also an expensive one at that. Furthermore and most importantly, every person that entered into their clean rooms increased the risk of contamination of their surgical equipment and tools. They needed to find a way to eliminate the need for in person Tours of their facility while still maintaining the ability to translate the same information and experience that was needed. So they searched for the best 360 virtual tour company in California and came across Invision Studio.
Solutions
Warehouse 360° Virtual Tour
HD Full Screen Virutal Tour for Warehouse
HTML5 Virtual Tours for Warehouse
Custom Info Boxes for Virtual Tour Panoramas
Custom Buttons for 360 Tour Panoramas
Custom Hotspot Arrows for 360 Virutal Tours
Custom Tour Map for Virtual Tour Panos
Personal Branding for 360 Tours
Exported 360 Tour for Local Panoramic Tour Hosting
360 Panorama HDR Photography Services
Interior Property Photography Services
Exterior Property Photography Services
Custom Website Links Embedded into Virtual Tour
Process flowchart PDF linked into 360 Tour
Results
We were able to accommodate all of the needs of Professional Hospital Supply (PHS) and more. We began by taking warehouse 360 Panoramic photography of every stop in the facility tour in order to replicate the same feel as normally would be created in person. We then shot photography of the equipment, tools, and anything that required some explaining from which we created an "information box" with custom text featuring the explanation of that item and even included a link back to the corresponding page on their site where needed. We strung the 360 Virtual Tour together in the same path that a tour guide would give in person and recreated the entire tour process with an online Warehouse 360 Tour. We even added a custom button to view the flow chart associated with the entire tour. After that project was complete, PHS was so satisfied with the Virtual Tour of their Warehouse that they hired us to shoot their main facility and distribution center where we performed the same actions in their 1 million square foot warehouse and even in every department of their administration building so that clients could get an intimate understanding of the company that they trust to deliver their hospital supplies and equipment.
See the 360 Virtual Tour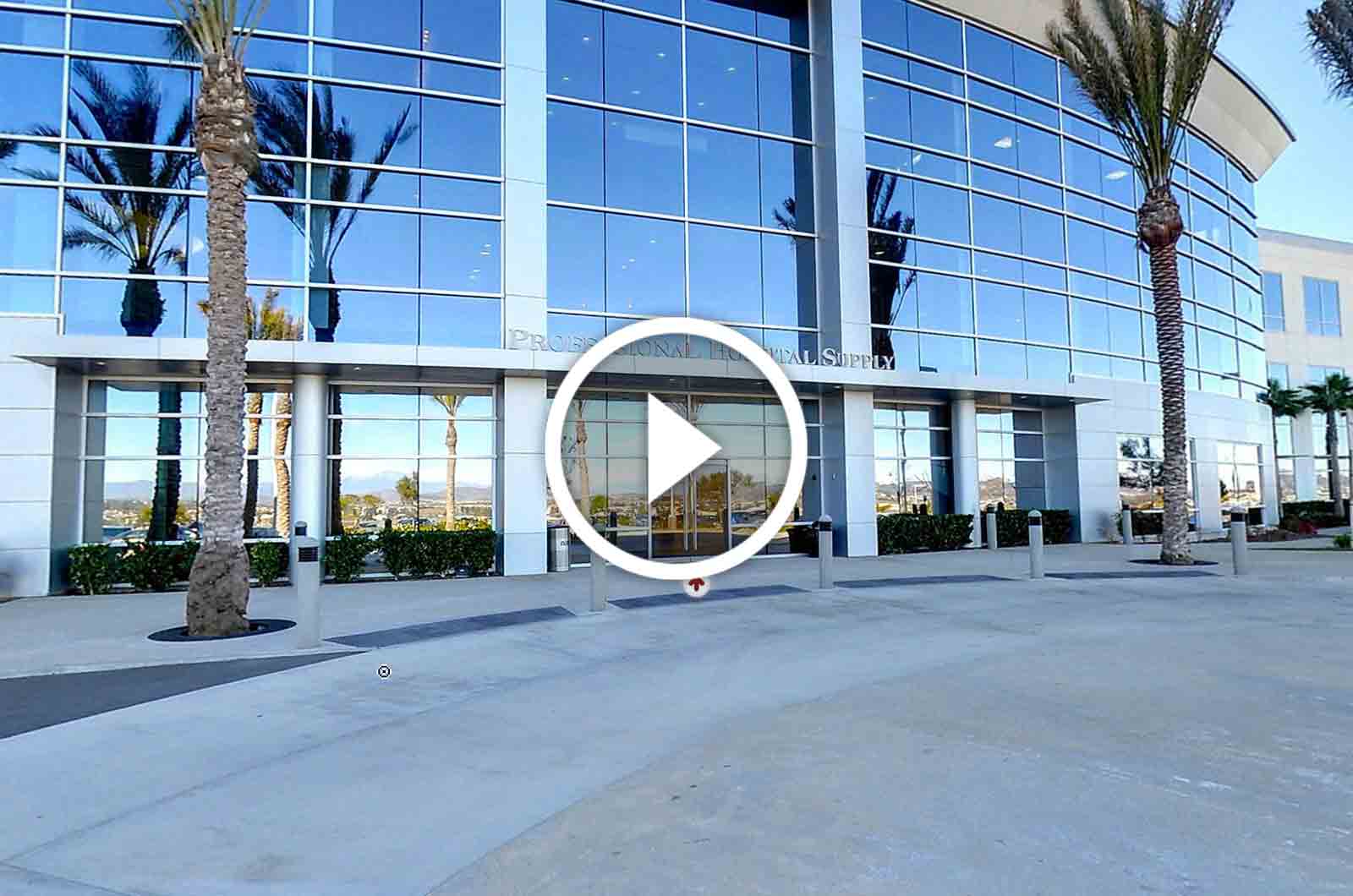 For the latest tech news and trends, Aerial Photography Service updates, 360 Virtual Tour projects, incredible HDR Real Estate Photography images, Architectural Photographer tools and much more, make sure to follow our blog: https://invisionstudio.com/blog/
Tags: