The right amount of light is the key to exceptional photography, but this doesn't always mean that you need the sun to be shining.
You'll hear plenty of landscape photographers talking about the "golden hour" when the sun is low in the sky just after sunrise or before sunset, creating stunning light that gives photographs a very different look to the traditional 'raking sunlight' images. With the sun below the horizon the landscape is lit by the light reflected from the whole sky, making it much softer and more radiant.
Weather and clouds make an enormous difference to the results. If the sky is clear, the light reaching the land will be very blue, making the image appear cold. When there are clouds the light and colours can present themselves a bit different. If there is cloud on the horizon preventing the light from the sun hitting the sky above you, the results can again look very dramatic and unique, but if there is a gap so the sun lights up the cloud, it can sometimes immerse the landscape in a soft, warm light that can appear quite surreal.
Realtors use Twilight Photography more often than any other industry. And rightfully so. Here are a few of the main reasons why:
Benefits of Real Estate Twilight Photography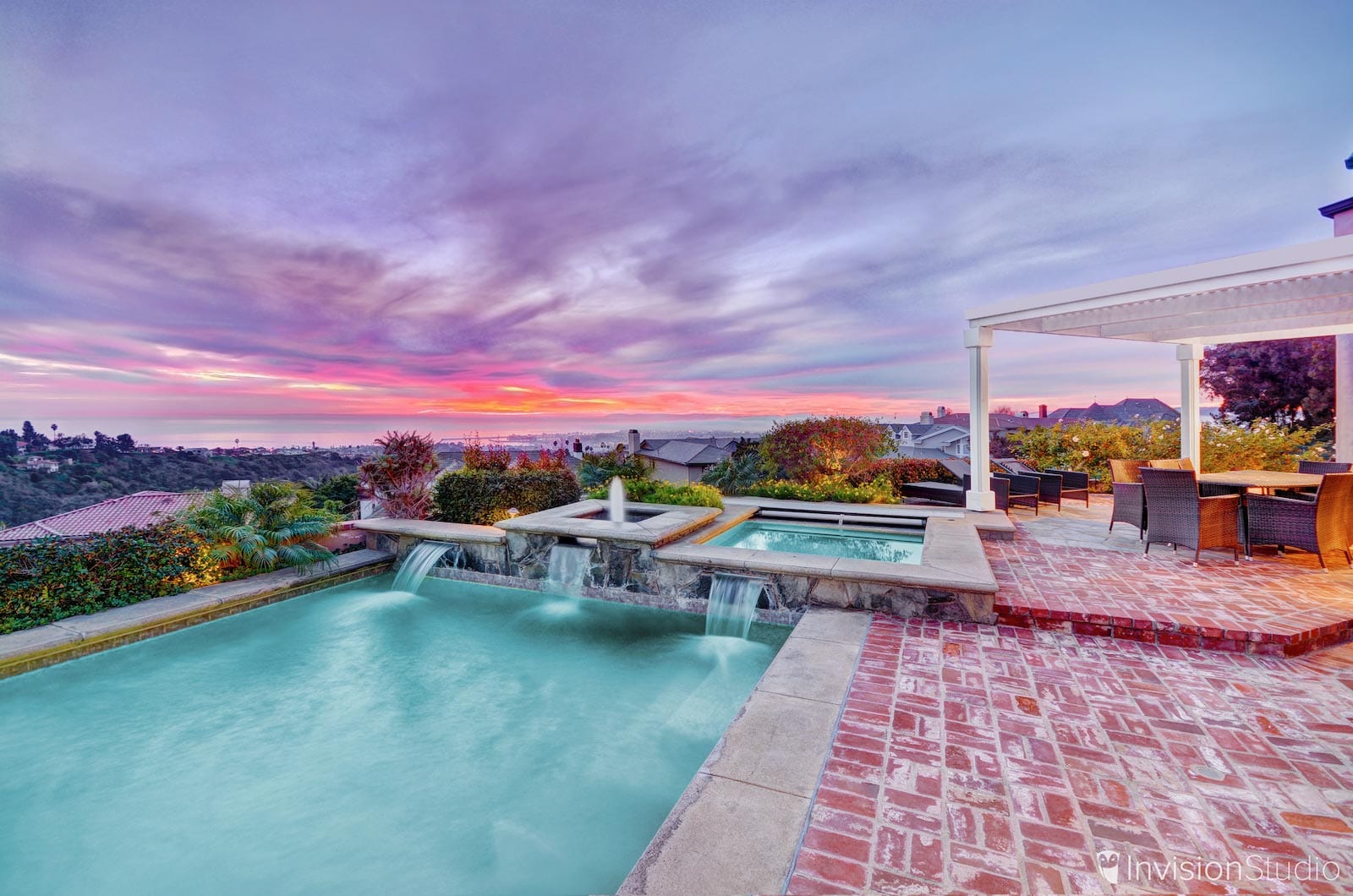 They look awesome. They just do. When done right they bring a mythical and compelling appeal to any image.

They display property lighting that a buyer generally doesn't see because they most likely are viewing the home in the daylight.

They allow you to stick out from your Real Estate competition by offering a service they don't offer. ( Real Estate Twilight Photography )

They allow you to add a high-value to a Real Estate property.

They bring clients to you who normally list higher-end properties, and are more likely to use Real Estate Twilight Photography Services.

They are more likely to grab the attention of the buyer when a home search is performed.
Whether you're using Twilight Photography for enticing architectural images, or are a realtor who needs to stand out from the competition, incorporating captivating Twilight Photography into your business can easily set you apart and instantly draw eyes to your images.  
For the latest tech news and trends, Aerial Photography Service updates, 360 Virtual Tour projects, incredible HDR Real Estate Photography images, Architectural Photographer tools, Matterport 3D Tour information and much more, make sure to follow our blog: https://invisionstudio.com/blog/
Tags: