An Architectural Photographer can create dramatic images of buildings that perhaps at first glance, do not seem to be all that photographic. Understanding architectural design and then selecting the angles that best characterize the building, combined with the necessary lighting—which is determined by time of day and weather—are all critical components in exceptional Architectural Photography.
Use Your Surrounding Lighting
Outside lighting on the structure, landscape lighting and even the atmosphere of city lights, can separate the Architectural design of a building from it's surroundings and create a more visually enticing image than any daytime photograph might ever be able to produce.
Furthermore, shooting during this time of the day generally is when the sky becomes a very deep cobalt blue. This is usually referred to as the "Golden Hour" or "Magic Hour" and when most Twilight Photography is taken.
Knowing when to shoot during this time is the key essential element between a great Twilight Photograph or a bad one.
Tips for Shooting Perfect Twilight Photography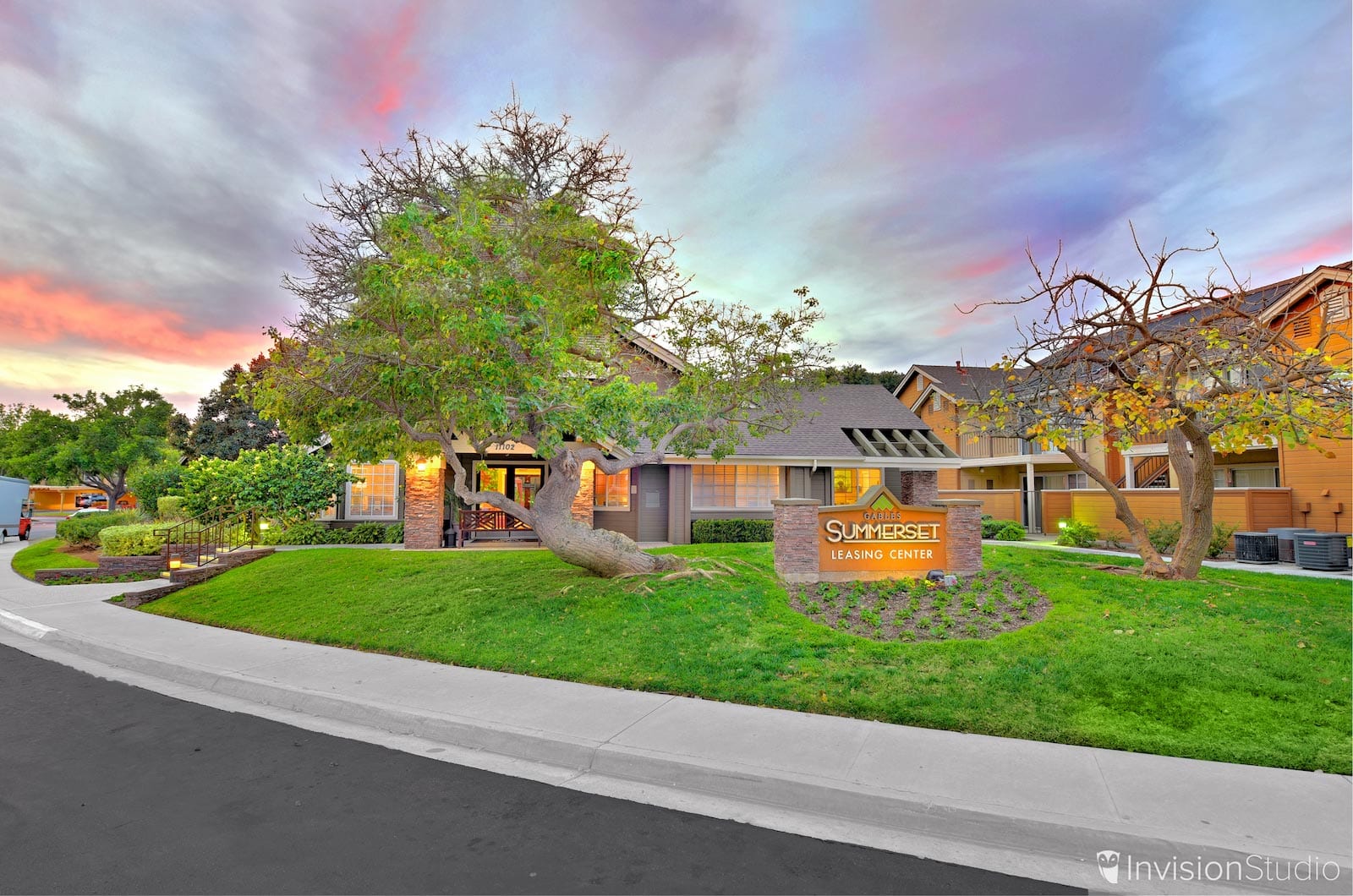 If you shoot too late, the artificial lights are going to be way too bright and the ambient light is going to be way too dark.

If you shoot too early, the artificial lights will be too dark and there will be too much sunlight getting in the way of your flashes.
Use Weather Conditions to Your Advantage
Twilight Photography can be a great way for an Architectural Photographer to take control of an undesirable weather condition and make the best of it. If the light during the day isn't ideal due to clouds for example, or if the building faces north and it must be photographed at the time of year when there isn't any north light, photographing at twilight (dusk or dawn) can become a fitting alternative to anyone's photography solutions. It is also a helpful technique when one needs to make a plain shape building look more noticeable.
Twilight Photography for Hotels and Resorts
A Hotel or Resort photographer will find this technique especially valuable to convey the atmosphere of the property, especially in abundant tourist areas where there is a "night life" with exotic landscaping, fire pits, lit swimming pools and jacuzzis. These areas draw thousands of tourists every week and the hotels and resorts in such areas are extremely competitive. Photographing these properties with Twilight Photography will add an component of life and excitement that can give a hotel or resort maximum visual impact for their marketing and advertising.
Architectural Photography is a highly specialized field and Twilight Photography can be an effective and useful tool for the Architectural Photographer who is looking to make any building more appealing; especially if it's fairly basic to begin with.
For the latest tech news and trends, Matterport 3D Tour information, Aerial Photography Service updates, 360 Virtual Tour projects, incredible HDR Real Estate Photography images, Architectural Photographer tools and much more, make sure to follow our blog: https://invisionstudio.com/blog/
Tags: