Generally, when you are getting your home ready to hit the market, every inch and detail matters. When it comes to Luxury Real Estate Photography, bathrooms – more specifically tiny guest restrooms where you can barely even find a place for your tripod – are the areas that cause the most concern. It generally takes time, practice, and patience to perfect great bathroom real estate photography.
If you always thought that bathrooms are just too small to get a great, meaningful photo, our Orange County Luxury Real Estate Photographer suggests that you try and think again.
Bathroom Luxury Real Estate Photography 101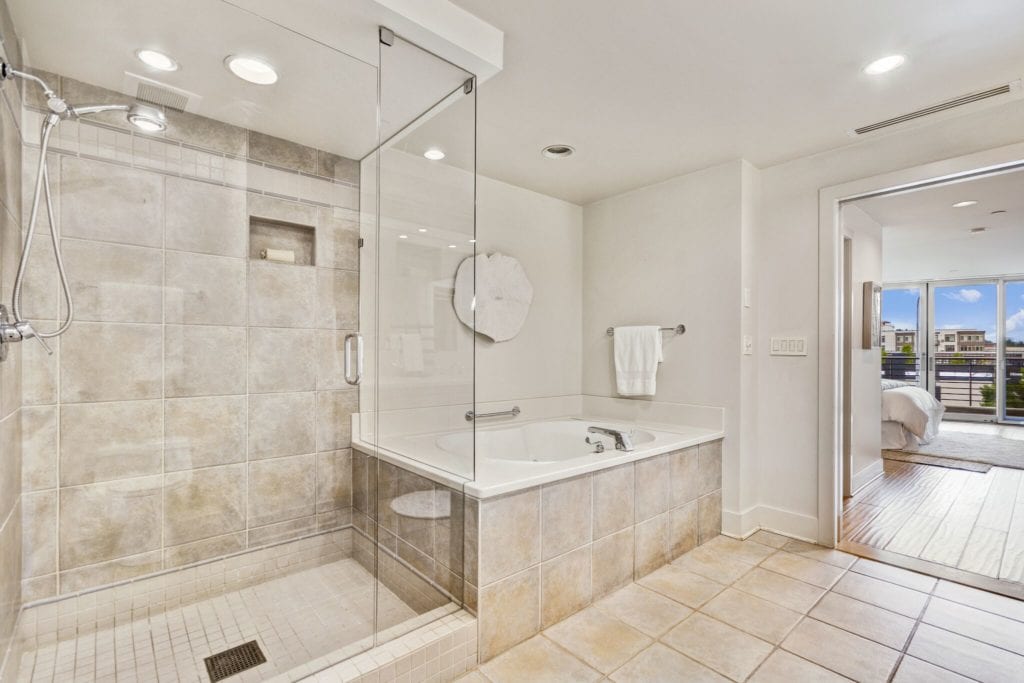 While some amateurs even consider removing a bathroom door to take an exceptional quality picture or prefer not to use a tripod, our Orange County Luxury Real Estate Photographers will show you an easier way to take a photo of that small bathroom.
Let's start with some basic rules and then cover a handful of essential details such as:
The color of the towels

Light bulbs

Or the quality of the toilet paper
Shoot From The Doorway
Generally speaking, it's usually better -and easier – to shoot from the doorway. It should not be a problem to place your tripod half in and half out of the door. Furthermore, the height of the camera should be the standard. Always take into consideration that changing the height of your tripod later can drastically affect the appearance of the whole room.
Try Using A Wide-Angle Lens
A "wide angle" lens is any lens with a short focal length. You'll have to shoot wide (16 or 17 mm) to get everything that's pivotal
Use Photoshop If Needed
You do not necessarily have to be a pro to Photoshop your camera and reflection out of the mirror. It's generally going to be much simpler if you plan to do so. Don't shoot below the mirror just to avoid reflections – you can seamlessly remove your reflection in Photoshop using the clone tool. There is plenty of tutorials on cloning your reflection out of the mirror online, take your choice!
Display It All
When taking a photo, our Orange County Luxury Real Estate Photographers suggest that you try to show it all including the vanity, shower, and at least a part of the toilet. Your goal is to discover the best angle that also helps display all the key features including thermostatic shower controls, LED faucets, tiles, etc.
Pay Close Attention To Detail
We'll speak about it in more detail below, but not paying attention to the toilet paper of the cleanness of the towel is the most stupid and, unfortunately, the most common mistake that can ruin any, even the high quality, real estate photo.
Use A Flash
The most essential aspect of any photo is the lighting. You can use a flash on the top of the door set at 1/3 to a 1/2 power. Depending on the situations, it's also possible to use a flash in the shower.
Although it's best to use as much natural lighting as much as possible, sometimes you just need a flashgun to avoid dark shadows.
Take Horizontal Real Estate Photography Stills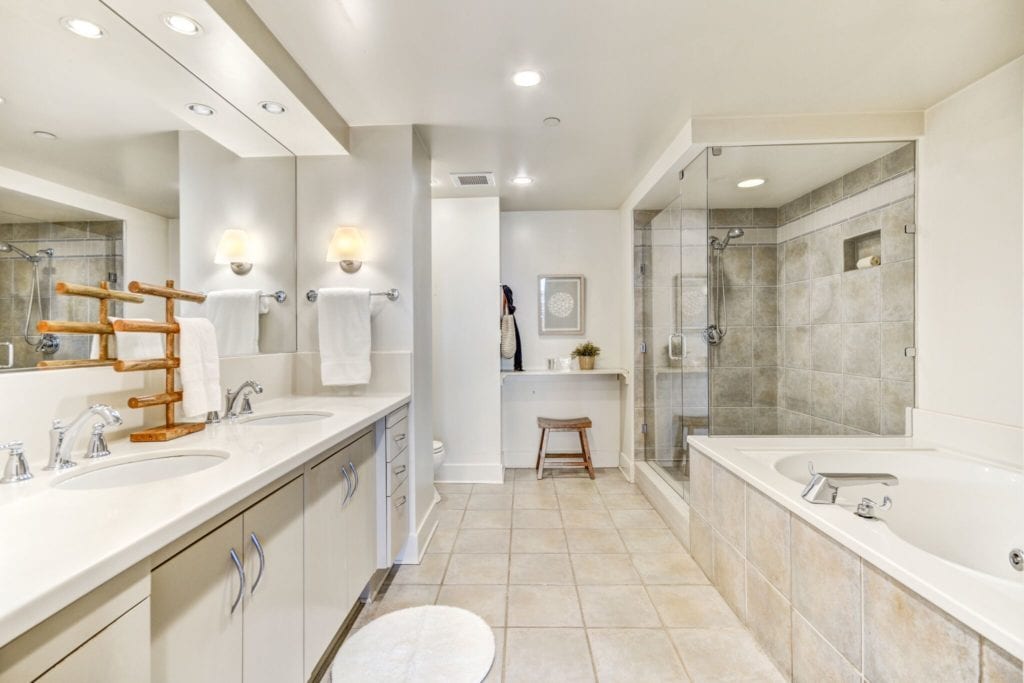 It's always an exceptional idea to shoot all the photos in a horizontal format so the picture of the bathroom can nicely fit in with other horizontal format photos in a slide show. Another great way to capture your bathroom's good side and make it look bigger is to stitch together a panoramic photo of the room.
Find Your Center
Prior to taking a still photo, identify the focal point of the bathroom and try to center the picture on this point. Usually, it's something big like a luxurious rain shower head or maybe a claw foot tub.
When The Details Actually Matter
Context can do wonders for an interior shot, so when you are taking a picture of a bathroom, our Orange County Real Estate Photographers suggest that you don't forget to stage it first. White towels will look best, while the new roll of some expensive toilet paper rolled up on a roller will complete the image.
Also, here is a trick a lot of professional real estate photographers use: before the shooting, change all the light bulb to incandescent light bulbs.
They're inexpensive, easy to find, and can create amazing, high-quality product photos if used properly. And finally, don't forget to clean all the surfaces and light bulbs, remove the rugs to show off the tile work, and put the toilet sit down.
Always remember, when selling a property, every room should try to look:
For the latest tech news and trends, Matterport 3D Tour information, Aerial Photography Service updates, 360 Virtual Tour projects, incredible HDR Real Estate Photography images, Architectural Photographer tools and much more, make sure to follow our blog: https://invisionstudio.com/blog/
Tags: