Get used to the idea of Aerial Drones. These gadgets, formerly known as RC helicopters, have undergone momentous growth and popularity in recent years. It's easy to see why such a passionate community has developed around these fun and entertaining devices. These days, anyone can use a Drone to take magnificent Aerial Photos or Video at angles that were previously unattainable. Drones give creators, visual enthusiast and Aerial Photography Service providers an opportunity to tell stories, gather research, or simply gape at the world's beauty. A smartphone camera and DSLR have their many incredible uses, but elevated angles unattainable on foot captured through Drone Photography and Video creates a whole new element to the world of Photography.
With the demand for Aerial Drones reaching record setting numbers, and consumers constantly in the market to purchase, we felt it would be beneficial to compile a list of some of the best drones for aerial photography service providers, hobbyist, a total beginner, or curious consumer alike.
If you want to buy an Aerial Drone but don't know where to start or what the top drones for sale are, then you've come to the right place. This list of Best Drones will take you through all of the best ready-to-fly drones for sale in the market today. It should also give you enough of a reason to pick one over the other.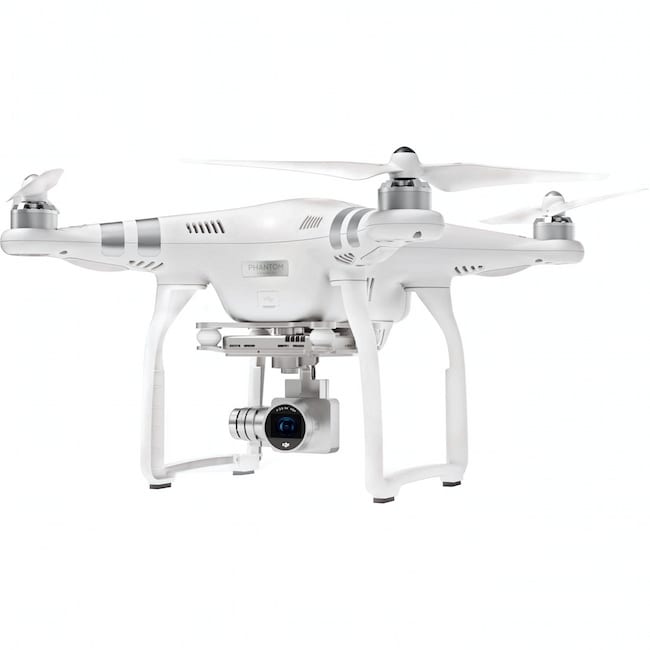 DJI is the king of the drone world, and its latest forerunner, the Phantom 3, only strengthens its reign. Virtually every review site or enthusiast blog you'll read about says how it's the best Drone you can buy, and we at Invision Studio couldn't agree more. It's currently the model we use to take breathtaking Aerial Photography for our clients. It takes everything that was great about last year's DJI Phantom 2 Vision+, which was widely regarded as the best overall consumer Aerial Drone after its launch, and smoothes out most of its small annoyances.
The only real debate here is considering which of  the three DJI Phantom models you should get. The Phantom 3 Standard is the most affordable entry at $700, but it lacks a few of the newer features found in its two siblings, including last year's comparatively limited remote. If you can be fine with that, go for it, but we definitely think it's worth the upgrade.
The Phantom 3 Professional, meanwhile, is the most technically capable of the trio. Its camera shoots at a beautiful 4K resolution, and at either 24 or 30 frames per second. That's a cut above the 1080p, 60fps camera on the DJI Phantom 3 model we're recommending (keep reading) — but only if you have something capable of displaying Ultra High Definition content. Many people unfortunately do not .You can also live-stream 720p video directly to YouTube, and while that's a pretty good feature, it's not another $150 good. Outside of that, our pick is virtually the same device. But again, if you're all-in on 4K,  we suggest you go for it.
For most people, though, we recommend the Phantom 3 Advanced. It's a sizable investment at $1,000, but when you consider everything it offers, it's actually a great value. It retains the white, toy-like design of its previous models, but it's still sturdily built.
The DJI Phantom 3 is accessible to fly indoors and mostly out. Setting it up only takes a few seconds, too. Just be sure to get some practice first, because this thing can move adequately quickly (up to 35 mph).
The remote also includes a "Return to Home" button that returns the DJI Phantom 3 Drone home, or at least some point close to your location. It'll also go back to its launch point on its own if it loses contact with the controller. Another great feature is that it has dedicated buttons for shooting with and adjusting the built-in Aerial Drone camera, all of which make filming much more seamless and convenient.
About that camera: It's not as robust as the Phantom 3 Professional's 4K unit, but it's still exceptional. You can get plenty of great footage from a 1080p shooter and the Phantom 3, allowing any imagery to stay exceptionally crisp and clear. In case of emergency, whatever video you take is automatically cached to your phone or tablet in 720p. The unit itself is hooked to the same 3-axis gimbal — the thing that holds the drone camera in place — of its predecessor, which allows it to be fairly flexible as well.
Since this is the most popular drone brand in the world, finding replacement parts is easy. Although the DJI Phantom 3 drone recharges quickly, its battery only lasts about 20 minutes. That's about average for this class, but underwhelming. Extra batteries go for $150, so you're looking at a high premium if you want to fly for longer sessions. Nonetheless as an all-in-one package that's both great for imaging and a blast to fly, the DJI Phantom 3 is the drone to beat.
Pros:

Smooth and stable flying for all types
Excellent camera quality
Connects well with smart devices

Cons:

Extra batteries can increase overall price
Can't remove camera
Battery life could be better
Blade Nano QX: The best drone for beginners & under $100| $89.99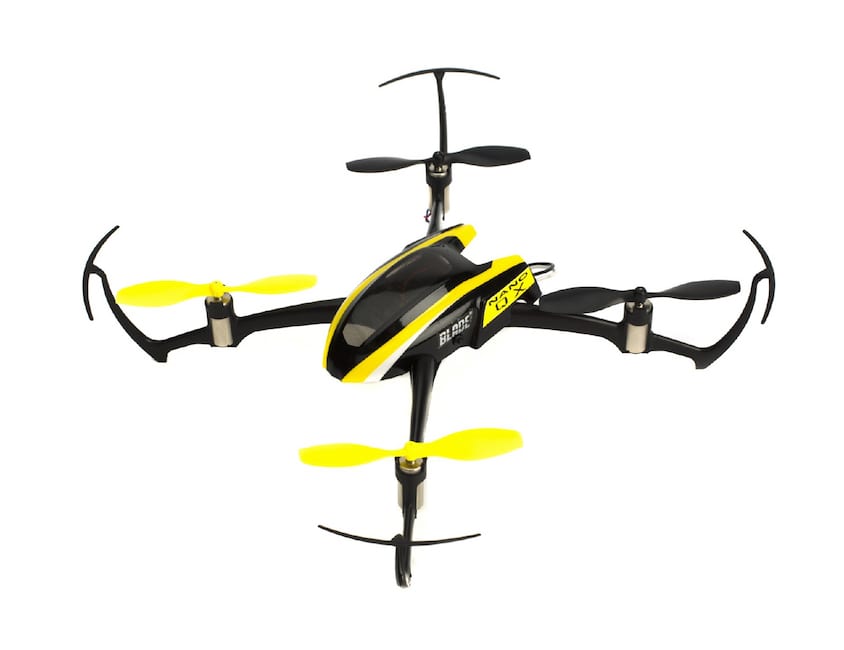 The DJI Phantom 3 isn't as hard on beginners as its price and feature set might suggest, but dropping a thousand dollars or more on a drone is still absurd if you aren't totally sure you can fly it. Thankfully, there's a variety of simpler RC Multi-rotors out there that go for much less, and are perfect for beginners looking to get the hang of flying Aerial Drones.
If we had to recommend one of these starter quadcopters for most people, we'd pick the Blade Nano QX. As its name says, the Nano QX is nano, small enough to fit in the palm of your hand, and easy to fly indoors or out. It weighs about a half an ounce. At the same time, it's tough, with a well-made frame and built-in prop guards for its little propellers. When you accidently crash it, it surprisingly won't fall apart. It offers a great selection of features for the drone flier who wants more without spending too much. Prices start under $100 for the basic, no-frills Blade Nano QX RTF model, and go over $300 for the Nano QX FPV RTF model, which includes a first-person-view headset that shows you the drone's perspective of the world. The Blade QX is faster and more maneuverable than cheaper Aerial Drone models, but won't break the bank like the expensive ones.
The best thing about the Nano QX Aerial Drone is that it flies similarly like a higher-grade quadcopter. It's quicker and easier to swoop around than most $100 models, and its controller allows you to make smooth precise climbs, turns, and flips. There's a level of accessible-yet-technical control here that's difficult to find in this price range. When you're first starting out, it has a stability mode that keeps the quad upright, and also makes it hover if it senses you've let go of the remote. This is a cheap beginners drone, so it doesn't support any camera- or GPS-related features, and its battery lasts a displeasing 8 minutes per charge. (In general, we recommend buying a few cheap backup batteries for easier drones like this, just so you aren't charging all the time.) And while it's robust enough to use outside, its minuscule frame means that strong bursts of wind can still send it off-course. For what it is, it's a great trainer drone, and a fun little quadcopter in its own right.
Pros:

Fast and fun to fly
Durable and light
Inexpensive

Cons:

Short battery life
Struggles with strong winds
 Blade Nano QX FPV: A great drone for first-person flying | $419.97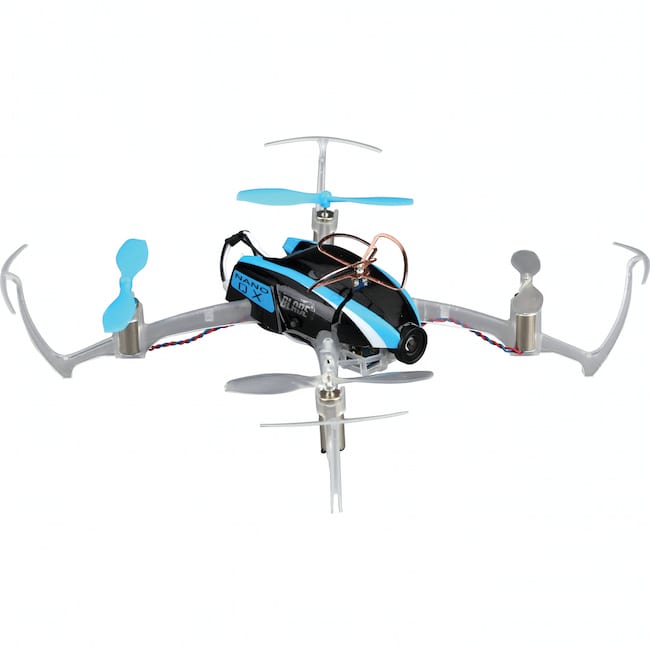 One of the most exciting trends in the aerial drone community is the rise of FPV, or first-person view flying. This technology has you strap on a headset and see through the eye of a camera attached to the drone itself. It's like using a virtual reality helmet, except not virtual, but the real thing.
It's the same Blade Nano QX we were speaking about a minute ago, just with a headset and Drone camera included. That headset usually retails in the $200 to $250 range on its own, and it can be used with other devices, so although the FPV version is pricier than the camera-less model highlighted above, it isn't an outrageous increase. The downside is that those goggles aren't very sharp, coming in at a measly 320×240 resolution. The built-in camera doesn't have a wide field of view, either, and it's not peculiarly vivid in displaying your surroundings. It also doesn't capture video. Using the FPV function cuts the Nano's battery life closer to an underwhelming 5 minutes, too, if not less.
But even with all those displeasures, hooking yourself in and seeing the world from the sky above is a thrill that no camera tech can fully drag down. All the great things we said about the standard Nano QX above still apply here, so the quadcopter is still approachable and surprisingly nimble. The great thing is that Its video feed rarely stutters or lags. And if the included goggles bother you too much, you can always grab a higher-resolution pair of goggles to replace them. Practice without the headset first, but for a quick leap into first-person view flying, this is a must purchase.
Pros:

First-person view
Quick and agile
Durable and sturdy

Cons:

Five-minute battery life
Low resolution on bundled headset
Camera isn't the best (low resolution quality)
 Lumenier QAV250: An exceptional drone for hobbyists | $539.99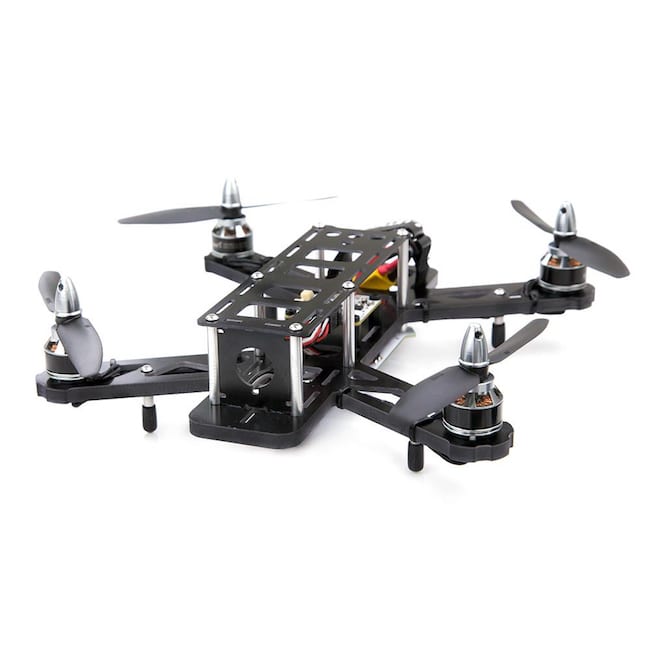 The Lumenier QAV250 quadcopter has earned its following for being so heavily customizable. What hobbyists often do is pick up the Lumenier's Drone frame first, then modify that with their own propellers, motors, HD cameras, landing strips, and much more. You can turn it into an FPV (First Person Viewing) specialist, a stunt machine, a video capturer, or a total speed demon if you have the proper know-how of drone mechanics and technology.
In general, the Lumenier QAV250 drone is like something of a middle ground for the those who want to get into DIY-style Aerial Drone tinkering without going totally into the "unknown" to make a personalized Drone.
If you want to start slow and buy a pre-assembled RTF model, you'll find a drone that's both speedy and incredibly durable. It's much too complicated for beginners, and you'll need to bring your own receiver to pair it with a functioning controller, but once you get everything down it's amusing to fly. Then, when you feel comfortable enough, you can make it even better.
Pros:

Sturdy and fast
Heavily customizable
Active community of users to learn from

Cons:

For experienced flyers only
Modifications can be pricey
RTF model doesn't include camera or receiver
 DJI Inspire 1: An incredible drone for professionals | $2,739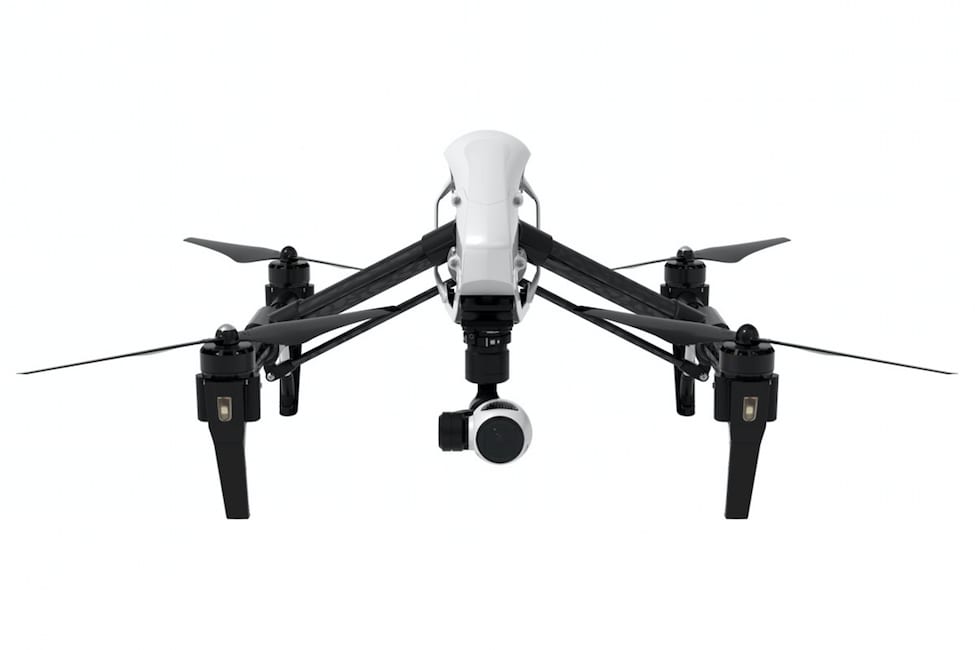 Starting at $2,739, this is actually the cheapest model in DJI's highest-end series. The DJI Inspire 1 is the most professional ready-to-fly drone you can buy in the market. It is a better version of the DJI Phantom 3, aimed at professional Aerial Photography Service providers. That means anyone grabbing this should be really into drones, or offer professional Drone Photography.
It comes standard with all of the features of the Phantom 3 Professional, but with a much larger, innovative and higher quality design. It's almost twice as big and twice as fast as the Phantom 3 Drone and with its transforming design, the propellers will almost never be seen in your videos. Additionally, the Inspire 1 comes with a 4K camera on a 360 degree panning gimbal, which means that you can control the motion of the camera completely independently of the DJI Inspire 1. This makes it incredible for dual pilot operation, but also for getting locked in shots in almost any wind condition.
Like the Phantom 3 Aerial Drone, the Inspire 1 drone  is surprisingly easy to fly for such an advanced device. Its controller is similar to that of the Phantom 3, and it uses the same robust app to stream a live video feed to a connected smartphone or tablet. Its effective flying range is just as outstanding.
Additionally, it can go noticeably faster with max speeds in the high 40 mph range. You can have it automatically take off and land from the companion app without having to press anything. There's also a Beginner Mode that effectively creates invisible barriers for the device — if you send it towards one of those "walls," it'll instantly slow down once it hits the threshold.
If you need a high quality camera for shooting professional quality video the Inspire 1 PRO is a version of the Inspire 1 Drone that features a micro-four-thirds 4K camera with 13 stops of dynamic range, interchangeable lenses and a sensor that's 8 times larger than the standard Inspire 1 Drone Photography camera.
The big differences between the Inspire Drone and the Phantom Drone are twofold. First, the Inspire 1 Aerial Drone is built better. It's a large, professional-looking machine made of carbon fiber and metal. It's not a toy for kids or amateurs. Those materials make it bulkier to carry around, but also less susceptible to damages if things go south.
The second is the state-of-the-art drone photography and video camera. Much like the DJI Phantom 3 Professional, it can shoot up to a 4K resolution (with a max of 4096 x 2160) at 24, 25, or 30 frames per second, and it uses a sturdy 3-axis gimbal to keep your shots steady and firm.
Unlike the DJI Phantom 3, the Inspire 1 Drone Photography and Video camera can rotate 360 degrees, and is entirely user-replaceable. If you can spare a few hundred dollars more, you can also pick up a second controller that lets one person directly control the drone camera while another controls the aircraft.
The major negative here is a familiar one to the drone world: battery life. The DJI Inspire 1 usually lasts closer to 15 minutes on a charge, and spares are again very pricey.
It's also worth noting that there's been something of a history of customer service complaints directed at DJI over the years.
Nevertheless, the DJI Inspire 1 Aerial Drone is smart, well-built, and capable of truly gorgeous pictures. You'll pay a ridiculous premium to get a hold of this drone, but if your field calls for brilliant quality or you're looking to find a competitive edge as a Professional Drone Photographer, then the DJI Inspire 1 is your top choice.
Pros:

Exceptional build quality
Brilliant 4K camera
Supports multi-user control

Cons:

The number next to the dollar sign
Underwhelming battery life
Limited Android support
Tags: