In recent years, micro units have emerged as a viable housing option, specifically in dense, high-cost markets, according to a recent report released by the Urban Land Institute (ULI).
Since the market is still so rather young, ULI sought to get a handle on the perception and performance of micro units, which it defined as a studio apartment about 300 to 450 square feet with a functioning, accessibility-compliant kitchen and bathroom. The ULI's Multifamily Research Committee and its research partners analyzed data from more than 400 apartment communities and gathered responses from more than 3,500 renters.
Micro-Unit Apartments on the Rise!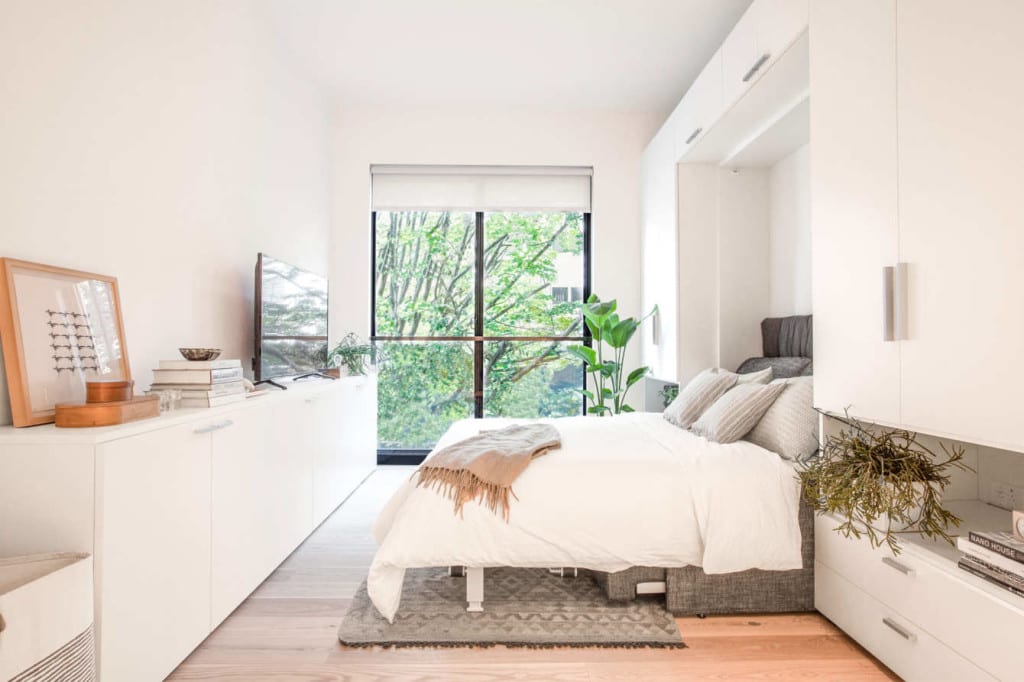 Smaller spaces are certainly on the rise! The average size of new apartments has gone down considerably from 995 square feet in 2002-2003 to 950 square feet in 2012-2013. Furthermore, the number of studio apartments built in 2012-2013 rose to 6 % of all new units built, up from just 2 % a decade before. ( According to the Urban Land Institute (ULI). )
Units under 600 feet have also seen high occupancy rates and rent premiums, with average rents of $2.65 per square foot, which is 54 % higher than the rates for 600- to 1,000-square-foot units and 81 %higher than units measuring more than 1,000 square feet. (Source: ULI )
It's hard to draw definitive or far-reaching conclusions about the demand for micro unit apartments, since they exemplify such a small portion of the apartment real estate market. There are far less of these units to fill, and property managers can be more assertive on pricing since there's less inventory available. Nonetheless, these promising numbers show there clearly is a market for micro-unit apartments.
Consumer perception of micro-unit apartments is also quite healthy, with 24% of renters currently living in conventional units indicating they would be interested in renting a micro-unit apartment.
It's no surprise that the demographics with the most interest in these micro-units are young people: singles, and those currently living with roommates. Millennials are the essential target market, for various reasons:
They're less likely to have settled into a career and are more geographically mobile.

They've demonstrated an interest in living in urban areas.

They have less disposable income.

And they haven't accumulated as many possessions that require storage space.
Creating Mass Appeal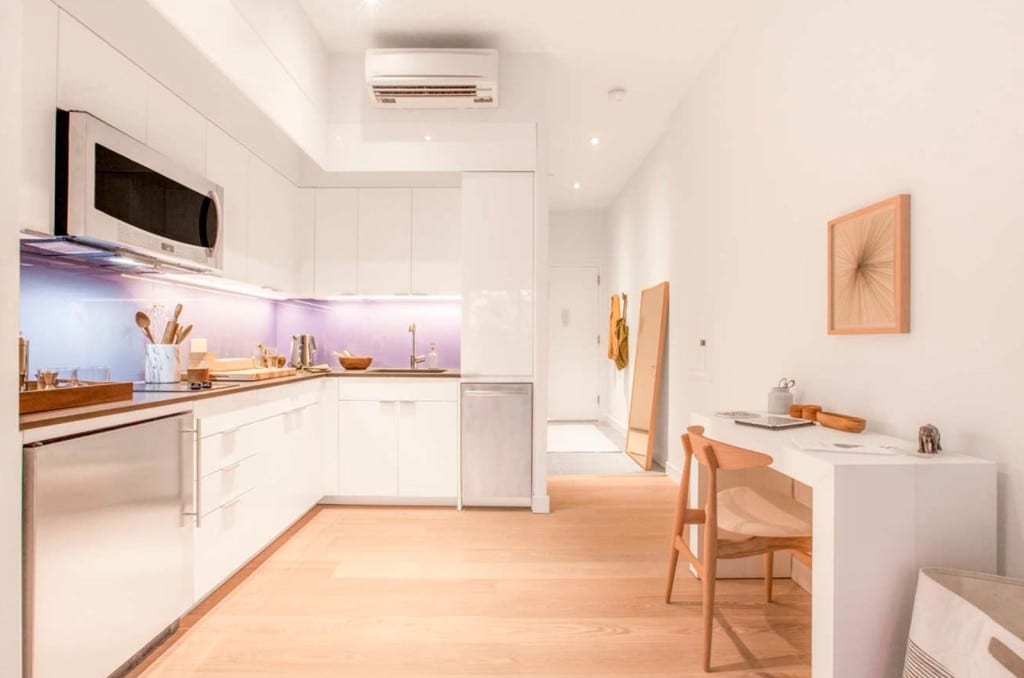 Location and cost are usually the main two reasons why these potential renters rank as most likely to choose a micro-unit apartment. Other variables include:
Lower rent.

The ability to live in their desired location.

Lower utility costs.

And the ability to live alone.  
Most renters and those seeking to rent, indicated that they would expect these units to rent for 21% to 30% cheaper than traditional studios. ULI's research found this percentage be the "sweet spot" for renters to choose micro-unit apartments — priced approximately 25 to 30% below rents of conventional units and in line or below the cost of living in a larger unit with roommates.
To make these units livable, developers and designers must be mindful of design, as there's no room for wasted space and standard-sized furniture and appliances. The inclusion of built-in furniture systems, such as updated Murphy beds or built-in seating with under-unit storage is essential in order to compromise with the square footage of micro-unit apartments.
Other key considerations include:
Tall ceilings to create a sense of volume

Large windows to provide light and air that will make the unit feel more open,

And a linear kitchen that includes smaller, but still full-sized, fixtures.
Amenities also go a long way toward making micro unit apartments an attractive option. Community spaces should be extensive to compensate for small units; rooftop amenities, such as fire pits or catering kitchens, are increasingly popular, as is the inclusion of varied, digitally connected gathering spaces.

For the latest tech news and trends, Matterport 3D Tour information, Aerial Photography Service updates, 360 Virtual Tour projects, incredible HDR Real Estate Photography images, Architectural Photographer tools and much more, make sure to follow our blog:https://invisionstudio.com/blog/
Photo Courtesy of: Cameron Blaylock and Mekko Harjo ( NYMag.com )
Tags: