The determined competitiveness related to quality and demand that characterized the multi-family real estate sub-sector in 2017 has continued to be the case in 2018. The primary shift that market analysts report is a small increase in vacancies, more specifically in the luxury property arena, as supply has quite frankly outpaced demand.
New construction has sedated somewhat to provide some economic postponement to developers. In addition, rents have remained high, however, reflecting the continued focus on quality offerings – this has powered up the competition to attract and retain renters.
Without being able to compete on cost or quality, multifamily real estate owners and managers are now moving forward by making their properties different through valuable necessary support offerings and incentives.
The effort requires that they first know their renter audience well, and for multifamily housing brands, the most valuable targets fall into two categories: millennials and the 55+ age group:
Millenials are the biggest growing audience for multifamily housing. They are generally seeking out more flexibility in leasing and apartment amenities, as well as lower cost alternatives for the greatest value.

The 55+ demographic is likely less financially conservative. They are seeking to downsize or to find a second residence that is closer to their family.
While each audience has distinguishable needs and preferences when considering renting a multifamily residence, both anticipate a specific breadth and quality of included amenities.
Things such as:
High-speed Internet

A luxury pool

And a state-of-the-art gym are deemed 'standard' offerings
Additionally, they are searching for what more a multifamily property can offer – such as unique service-oriented amenities like dog walking or grocery services.
Making the residential experience different begins in the rental decision process. Prospective residents put a tremendous amount of stock in a high-service leasing process that engages advanced technologies and embedded digital media.
Visuals enable that commitment by confirming quality into every step of a realistic tour experience. Multifamily real estate owners and managers around the country have begun to invest in improving visuals such as 2D photography or video.
Like high-speed Internet, these have become 'table stakes' that do little to raise the level of interest in a property.
Market leaders are now using Immersive 3D Tours, 360 Virtual Tours, HDR Photography and floor plans to stand out from there competition. Typically, after adding an Immersive 3D Tour, property owners can experience 50% more views on their website with prospective renters engaging with the site for longer periods of time.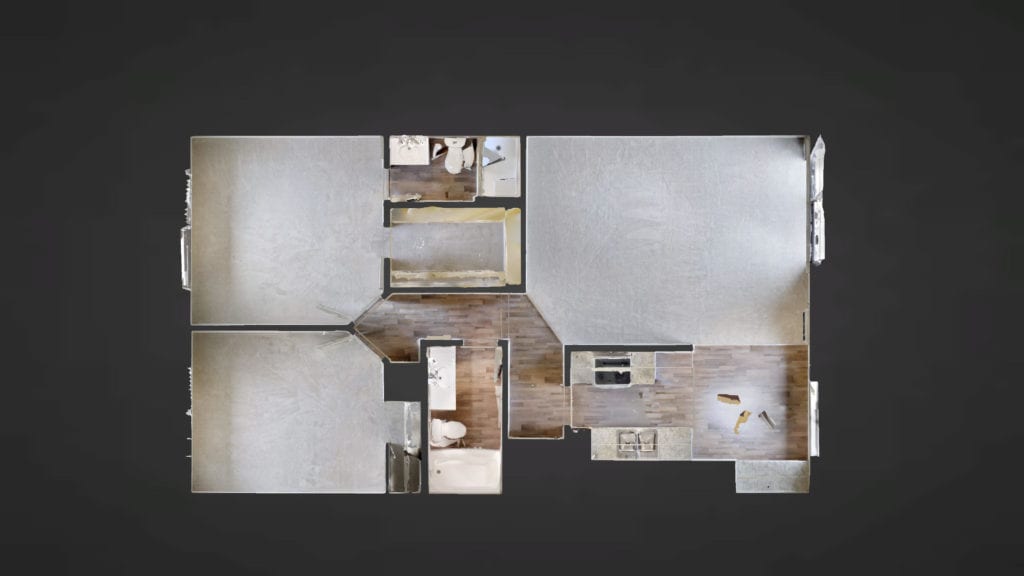 It's a basic logic that when website visitors have more content to interact with on a website, they tend to stay on the site longer. Immersive 3D Tours provide content that is both more interactive and more meaningful.
Furthermore, potential renters can now immerse themselves in a digital version of a unit or amenity that offers accurate dimensions and multiple views.
Immersive 3D Tours Elevate Your Multifamily Marketing Efforts
Your multifamily property can benefit from Immersive 3D Tours. Without making large adjustments to your marketing budget, Immersive 3D Tours can help equip your property with solutions such as:
High-Resolution Photography

Virtual Reality

Google Street View

Marketing Resources for Social Media

Guided Tours with Shareable Gifs
Give your property the competitive advantage it needs. Your visuals and content can cut through the clutter and provide the most immersive and intuitive representation of your multifamily property with Immersive 3D Tours and floor plans.
For the latest tech news and trends, Matterport 3D Tour information, Aerial Photography Service updates, 360 Virtual Tour projects, incredible HDR Real Estate Photography images, Architectural Photographer tools and much more, make sure to follow our blog: https://invisionstudio.com/blog/
Tags: