Only a few years back capturing a 360 degree sphere was quite a time consuming, involved and lengthy process; even more so when recording moving images. In 2016, 360 Panoramic Photography has made it to the consumer level, with affordable 360 degree cameras such as the Ricoh Theta, Samsung Gear 360 and LG 360 Cam. Obviously the internet's largest social network does not want to miss out on this innovative movement. After integrating 360 Panoramic Photography videos in its news feed last year, Facebook will now support 360 Panoramic Photos on mobile and web.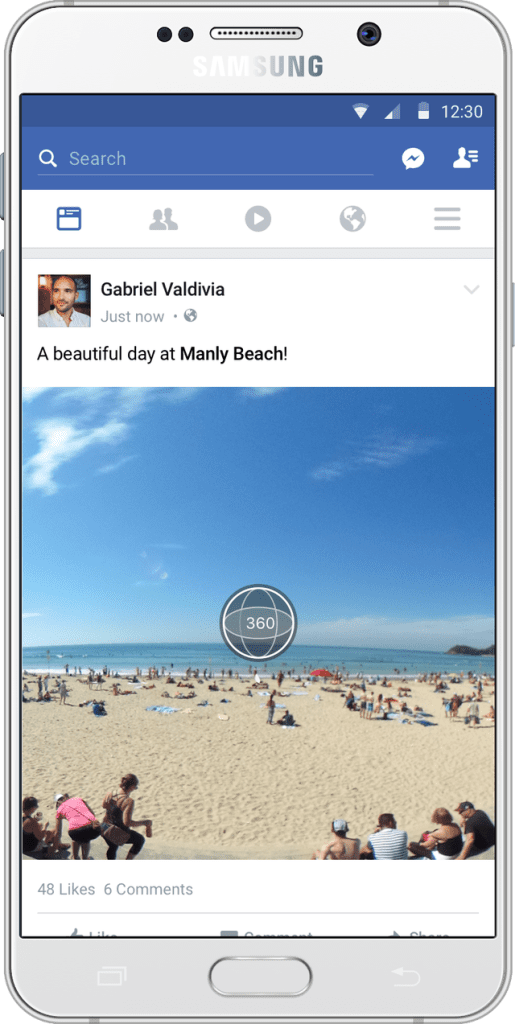 The feature will be called '360 Photos,' and will allow you to upload and view 360 Panoramic Photos on your Facebook news feed. You will have the opportunity to view the content by dragging the image with your finger on a mobile screen or by using the mouse on a desktop web browser. Once you upload an image, your friends will be able to pan around the picture by tilting their phones, or by dragging their finger or cursor around the 360 Panoramic photo.
If you want to make the experience even more immersive, there's also the option to use a Virtual Reality head mounted display, such as the Samsung Gear VR or Facebook's own Oculus Rift.
Facebook supporting 360 Panoramic Photography technology could be a pivotal moment for 360 degree imaging. The ability to share spherical images and videos directly from capture should make this new type of imaging even more popular than it already is.
While we haven't seen Facebook's panorama bending in action, the promise is great. The biggest reason our panoramic photos stay buried in our phone's photo galleries is because they look like long skinny strips in text messages and on Facebook, and are cropped down to squares by Instagram. Of course, we don't yet know if Facebook's system for turning panoramas into 360-photos will be any better to look at.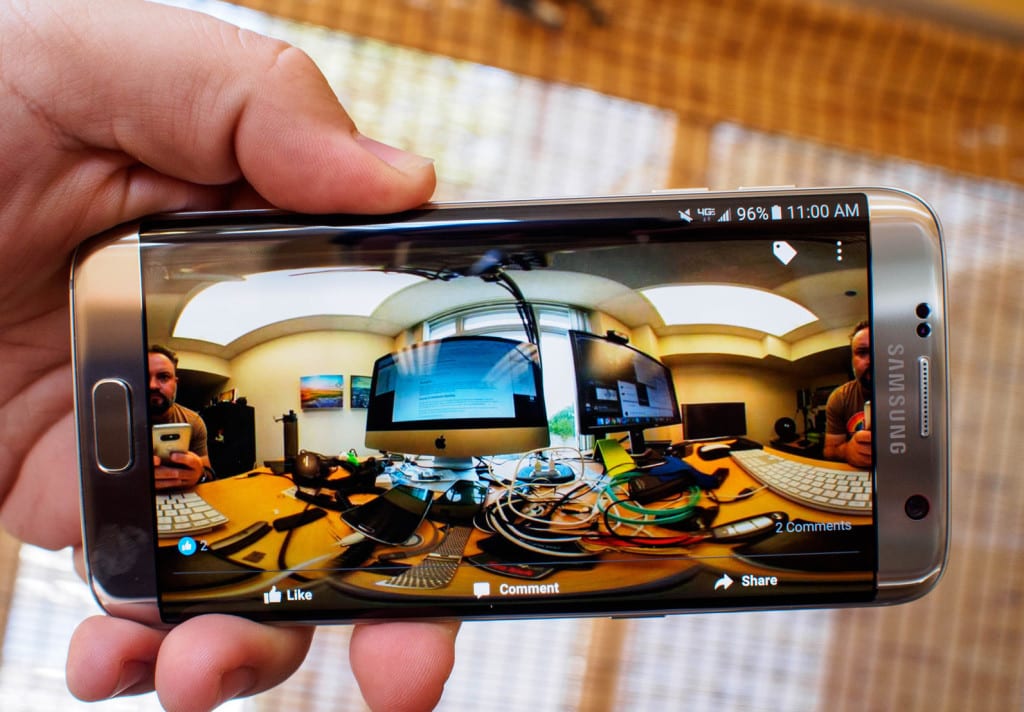 Facebook isn't doing all this just to give you something to do with your 360 Panoramic Photos. It is backing 360-degree photography because it needs content for Oculus. The VR market is promising. Last September, Facebook began supporting 360-degree video in its apps and website. But so far, these all-round views are few and far between on the social network, mostly because 360-degree video is hard to capture and edit.
Before you go out and spend any money, however, it is worth noting that it isn't yet clear if Facebook will support all of the 360-degree photos you can make with various cameras and apps. Nonetheless, the market for 360 Panoramic Photography is looking more promising than ever before.
For the latest tech news and trends, Matterport 3D Tour information, Aerial Photography Service updates, 360 Virtual Tour projects, incredible HDR Real Estate Photography images, Architectural Photographer tools and much more, make sure to follow our blog:https://invisionstudio.com/blog/
Tags: