Lifelike images linger in the mind for a handful of days and influence the decisions made by real estate buyers in Orange County, CA and Los Angeles, CA. Wherever the potential home buyers go, the listing photos remain etched in their minds and continue to excite their feelings and aspirations. Exception Luxury Real Estate Photography brings any property to life.
As a result, great photos help real estate investors capture the attention of their target home buyers and helps sell their homes almost instantly as result. On the other side of the coin, property owners who can't display the best Luxury Real Estate Photography of their homes will have no inquiries.
Putting A Great Twist To Your Marketing
A variety of real estate investors think that listing their homes in top-ranked sites or using the best realtors in Orange County, CA and Los Angele is the best way to sell homes instantly. This unfortunately is far from the truth. Real Estate websites and  realtors must still work hard to excite the feelings of the target clients and to paint vivid and unforgettable images of a property before their clients can even be convinced.
As a result, the surest way of getting ahead of the competition is to hire a professional Luxury Real Estate Photographer in the Orange County, CA and Los Angeles area.
An exceptional Los Angeles Luxury Real Estate Photographer will use:
Composition

Proper lighting techniques

And an assortment of tricks to ensure that the property is presented at its absolute best
Marketing any property is generally costly and time-consuming, but developing the best photos of the property spices up the process. Professional Luxury Real Estate Photographers will display stunning images of all sections of the property from different angles while remaining true to the real features and condition of the property.
In turn, the property's listings will get deserved traffic and inquiries, and allow the real estate investor to get the best returns on the property.
Therefore, setting aside a budget for professional Luxury Real Estate Photography enables the investor to use marketing funds on what will increase returns and profitability of real estate investments in Los Angeles and Orange County, CA.
Statistics Don't Lie
Recent studies have demonstrated that a large percentage of home buyers find Luxury Real Estate Photography exceptionally useful and influential in their buying choice.
A survey reported that the online property listings with more Luxury Real Estate Photographs in Orange County and Los Angeles, CA were purchased faster than properties listed with fewer photos. Therefore, a home with a single photo took an average of 70 days on the market while a home with 20 photos took an average of 32 days to sell.
In addition, according to the studies, over 90 percent of home buyers stated that the photos captivated their imaginations and helped them to make their selection effortlessly. Evenmore, as a result, homes that were superbly presented attracted more inquiries and visitors than homes that were presented shoddily.
Horrible photos that look dark and unclear will put off prospective buyers while amazing photos will entice potential buyers. Besides, professional Luxury Real Estate Photography will not only help to sell the homes almost instantly but will also enhance the value of the homes and allow the real estate investors in Los Angeles and Orange County, CA to call and request for higher prices.
Why You Need the Best Luxury Real Estate Photography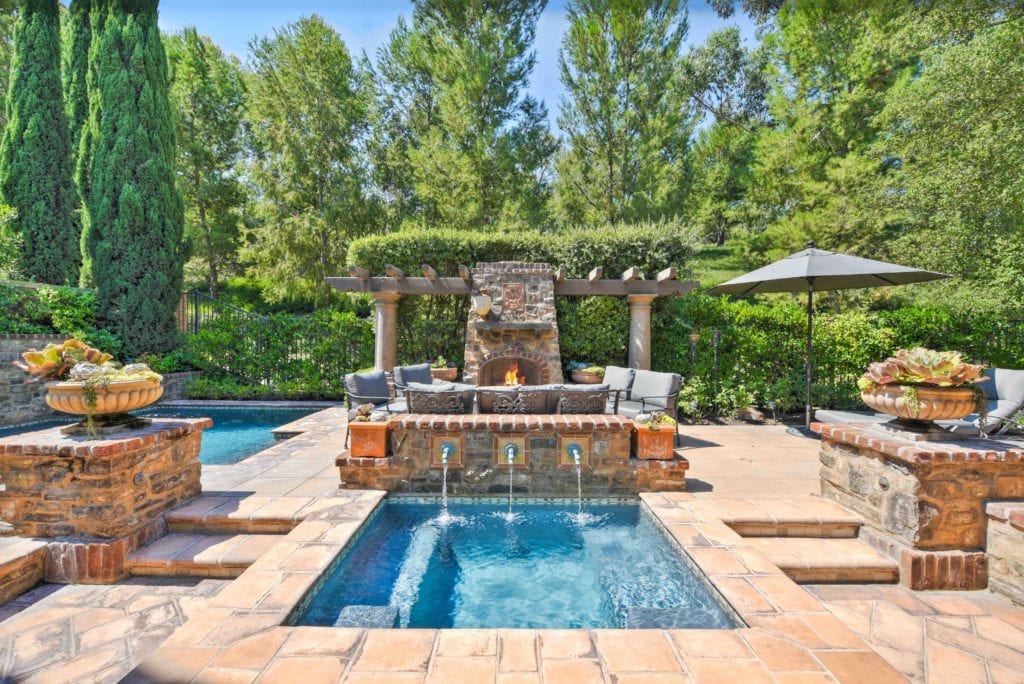 Real estate investors in Orange County, CA and Los Angeles often engage in cost-benefit analyses when deciding whether to budget for certain things or not. Therefore, when planning for your real estate property marketing, you need to remember that buyers in Orange County, CA and Los Angeles have become tech-savvy and hungry for the best information.
They also want to be impressed by the information they gather. If you want the best chances of selling your property faster and getting the most from it – consider hiring an expert Los Angeles or Orange County real estate photographer to assist in presenting your property in the best possible light to your potential home buyers.
Moreover, you should also remember that in most areas of the country, the competition is stiff and the market is saturated. If you fail to create riveting Luxury Real Estate Photography of your property, you will lose out on potential buyers as their attention is drawn to competitor listings (competitors who understand the powerful of professional photography).
In addition, you should also remember that your home is investment that has the potential to fetch you a substantial profit IF it's presented the correct way. Creating outstanding photographs will enable you to be more competitive and successful, and to earn you back your targeted revenue.
Finally, Luxury Real Estate Photography can help you attract buyers with ease and sell your property quickly. You do not want to miss out on the best prices for your home either.
As a real estate investor, you shouldn't overlook the validity of hiring a professional Luxury Real Estate Photographer for the purpose of presenting the best image of your home for sale.
For the latest tech news and trends, Matterport 3D Tour information, Aerial Photography Service updates, 360 Virtual Tour projects, incredible HDR Real Estate Photography images, Architectural Photographer tools and much more, make sure to follow our blog: https://invisionstudio.com/blog/
Tags: