In today's modern era of tech savvy home buyers, luxury real estate listings need to truly stand out from the rest of the competition in order to generate and create the kind of traffic needed to sell a home. Differentiating your listing is essential and the way to do that is with high-quality professional luxury real estate photography, 360 Virtual Tours, and/or Aerial Photography.
Whether it's 360 virtual tours, or high-quality aerial photography some luxury listing agents in Orange County, CA and Los Angeles believe that Aerial Photography is the most pivotal new technology for real estate marketing since the Internet.
Aerial Photography Creates Excitement That Drives Sales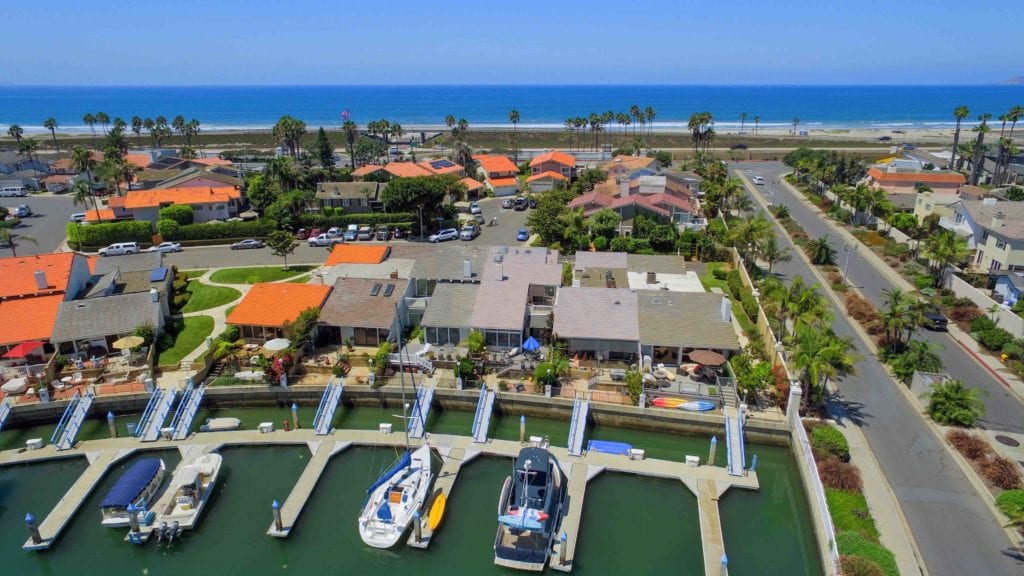 Kissmetrics has discovered that adding videos to your homepage or product page can increase sales anywhere from 64-85%. While real estate videos are nothing new, adding video footage shot from a drone drastically changes the entire look and feel of an advertisement or walkthrough sequence.
A study reported that visitors were 144% more likely to make a purchase after watching a video that highlighted their products.
For the past few years, drone technology has been available, and use has been growing. Unfortunately, when drones became available to consumers, the FAA quickly made operating a drone for commercial purposes virtually impossible.
Fortunately, in August of 2016 the FAA relaxed drone restrictions making it possible to use drones for real estate marketing, and since then drone video use has steadily expanded
Aerial Photography and Real Estate Marketing
Luxury real estate sales are driven by perception and emotion. In order to create attract excitement and drive passion, a property needs to be portrayed in a realistic, yet drastic and compelling light. When it comes to luxury properties, it's not only about the interior of the home; it's about the neighborhood, the views, the home's exterior and the outdoor living space and grounds.
Using Aerial Photography to do simple fly overs of the surrounding areas and neighborhoods, enable real estate photographers to produce a product that showcases dramatic sweeping shots of ocean and mountain views, and seamless fly-arounds of a home's exterior that still photography just can't capture.
Benefits Of Using Aerial Photography Services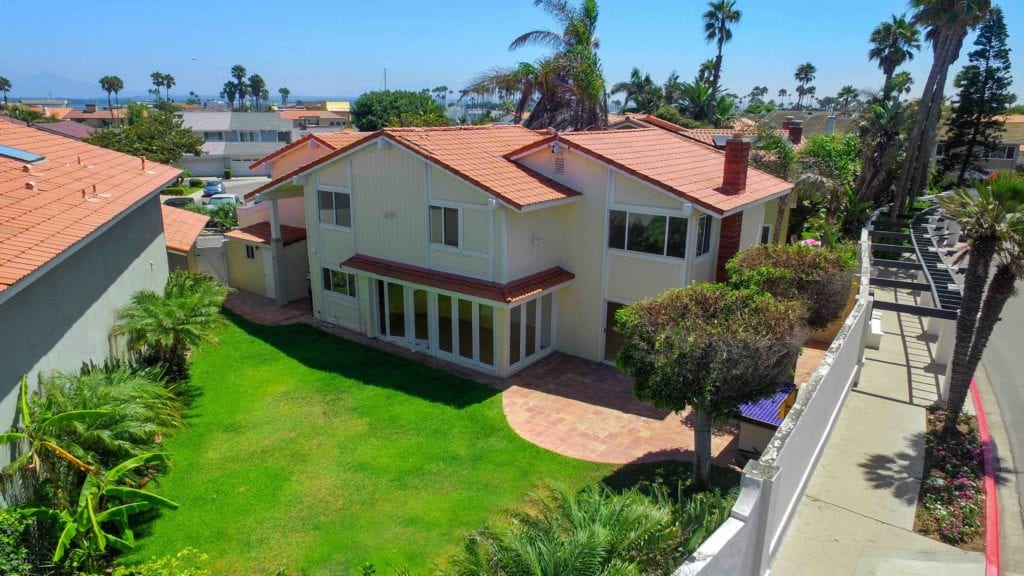 Essentially, Aerial Photography Services can help you to set your listing and your firm apart from your competitors in the Orange County and Los Angeles, CA areas. Marketing a property using Aerial Photography can give you a leg up on the competition, allowing you to create a sense of space by showing the entire property.
A drone can give a panoramic shot from 200 feet above that can show the roofline of the home and the entire lot allowing potential home buyers to better visualize the entire property. Here are a few more benefits of creating real estate videos with drone technology.
Create More Drastic Imagery

– as shown in the above example, drones allow you to get creative with your video. Most high-end drones have GPS programmable flight paths and automatic point-of-interest camera targeting which allow the user to pre-program flight paths to better capture an entire property.

Create Compelling 360 Virtual Tours

– Drones are highly maneuverable and can fly through the front door and travel from room to room creating a natural virtual tour that can't be duplicated by station-based photography or video.

Highlight Property Features

– Landscaping, pools, outdoor living spaces, and nearby amenities are important to buyers. Aerial videos showing these features can add to customer's view of a property and can be easily accomplished using drone technology.

Generate New Listings

– Using the latest technology such as Aerial Photography shows prospective sellers that you are current with the latest marketing techniques. They understand that you can make their home stand out and look amazing. Basically, drone offer your business competitive differentiation making your listings look better, and that means faster sales.
Using Aerial Photography as a part of your real estate marketing strategy can offer incredible  benefits, from providing competitive differentiation to attracting new listings and selling properties almost instantly when compared to traditional real estate marketing techniques.
Soon Aerial Photography will become standard practice when it comes to listing luxury homes. Early adopters can benefit from the long-term benefits of attracting more listings and staking a larger claim in the Orange County, CA and Los Angeles market.
For the latest tech news and trends, Matterport 3D Tour information, Aerial Photography Service updates, 360 Virtual Tour projects, incredible HDR Real Estate Photography images, Architectural Photographer tools and much more, make sure to follow our blog: https://invisionstudio.com/blog/
Tags: