The more familiar and comfortable your potential guest can get with your hotel brand online, the better the likelihood of getting them to your actual property. One of the best ways to get traffic to your hotel's site is with visual content marketing. There are a handful of forms of visual content with their own advantages and disadvantages.
One of the best forms of visual content for your audience to get familiar with your property is a Hotel Virtual Tour. Similar to still photography, a 360 Virtual Tour displays to your potential guest the best aspects of your hotel so they can get a visual understanding of your property.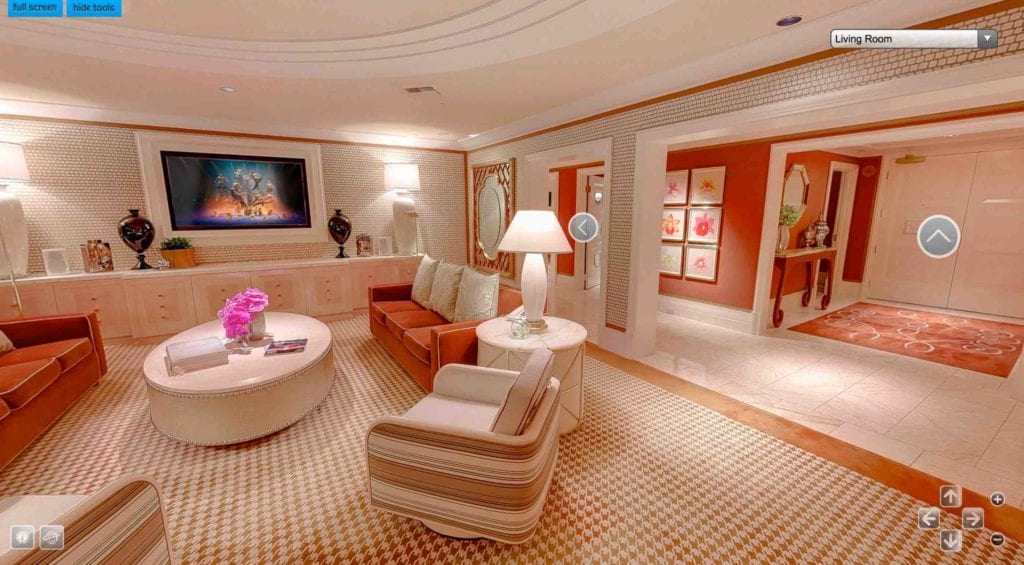 What sets a hotel 360 Virtual Tour apart from simple still photos is the fact that they are three dimensional. This gives the potential guest the feeling that they are actually standing in whatever part of the hotel there's a 360 panoramic hot spot. With a virtual tour, guests have the chance to feel what it's like to be inside your hotel before they get there.
The interactive nature of the hotel virtual tour is one of it's biggest benefits. In the era of social media, audiences and travelers want to be able to connect with a brand. Being able to connect with a brand makes the brand more trustworthy. The current generation also seeks instant gratification.  A traveler can now save time by viewing a hotel virtual tour instead of finding out what your hotel is like when they get there.
Stats show that 73% of travelers research multiple hotels before making a choice.
In addition, a virtual tour is also an incredible way to showcase your hotel's amenities and distinct selling points that make it special. Instead of simply listing the good attributes of your hotel, you can show potential guests exactly why your property is so outstanding‍
There are some things to consider if you want to create an effective Hotel 360 Virtual Tour for your hotel. 
Visual content is the best performing content on the internet so having something interesting for travelers to look at on your site such as a Hotel 360 Virtual Tour will set you apart from the competition.  Let your audience know what it's like to be inside your hotel before they arrive. Show them why they should book a room directly from your hotel's site. Stay ahead of the curve by including virtual tours of your property on your hotel's website.
For the latest tech news and trends, Matterport 3D Tour information, Aerial Photography Service updates, 360 Virtual Tour projects, incredible HDR Real Estate Photography images, Architectural Photographer tools and much more, make sure to follow our blog: https://invisionstudio.com/blog/
Tags: