BMW Auto Dealership Virtual Tour & Auto Dealership Photography Project Overview
We were hired by Crevier BMW and IMBranded to create a stunning and captivating Auto Dealership Virtual Tour walkthrough and Showroom Architectural Photography of their completely renovated service center, delivery center, showroom, parts boutique, Service shop and more. Their state of the art facility features a Starbucks Cafe, customer lounge, Putting green and more. All of the millwork and wall graphics were produced by IMBranded and all custom designed for Crevier BMW to make their Auto Dealership one of the most unique and beautiful facilities in Orange County, CA.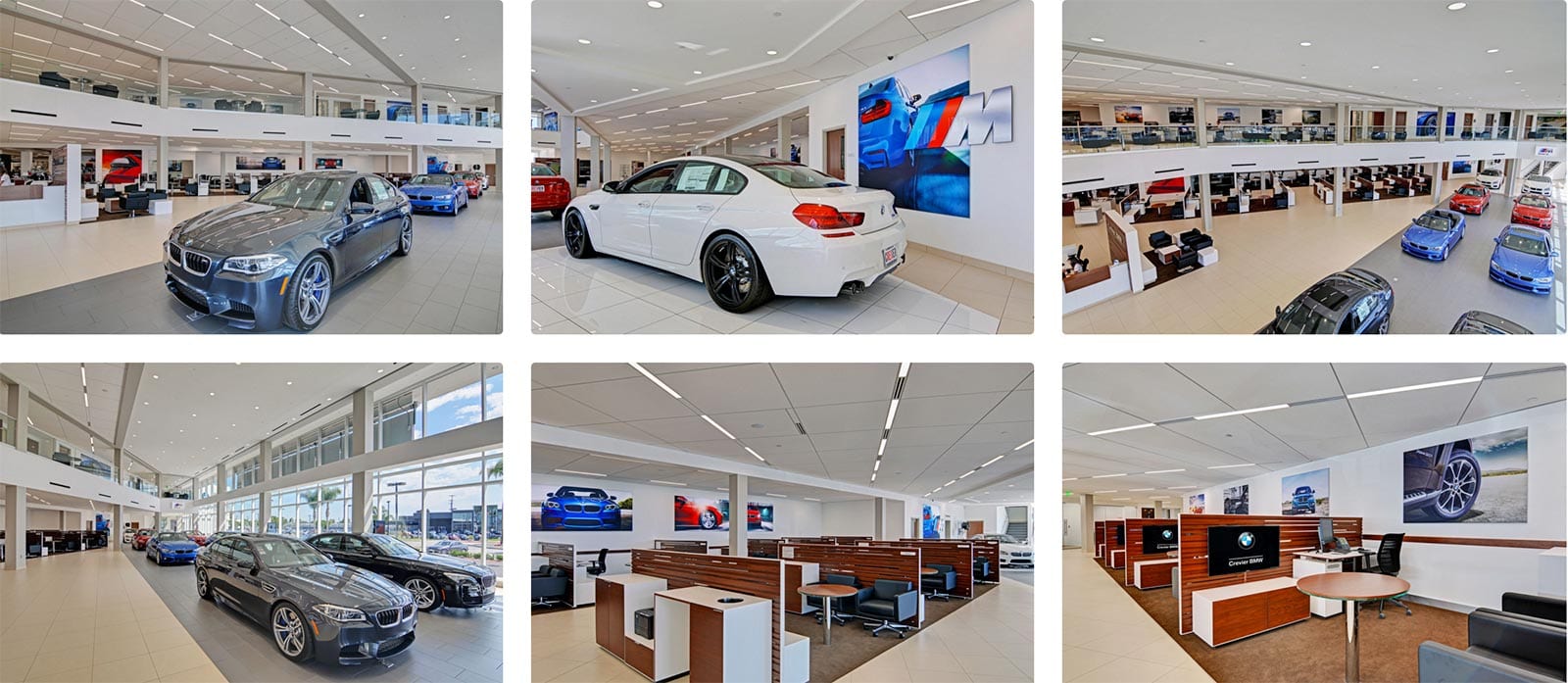 Crevier BMW has earned the distinction of being the most awarded dealerships in Orange County year after year. In sales, leasing, service and parts, you will find helpful knowledgeable, performance-oriented employees who are committed to going the extra mile to ensure customer satisfaction. They operate on a simple concept that has fueled its growth for over  44 years; treat customer as they would like to be treated.  The Crevier Advantage is why their customers keep coming back year after year and is what makes them stand out from the rest. This is what has made a once small establishment, the #1 in BMW Sales Center for Orange County and the West Coast.
Every aspect of the remodeled Dealership was carefully planned and executed by the IMBranded team and the Crevier BMW team. The employees endured months in temporary portable offices and with limited service center access and virtually no sales floor in order to accomplish the overhaul of the renovation. It was our job to use our Architectural Photography Services and our reputation as the best 360 Virtual Tour company in Orange County to show off the fruits of their labor in the best way possible by producing a breathtaking 360 Virtual Tour and the best Architectural Property Photography we could offer.
Challenges
BMW has long been known for being one of the premier luxury automobile makers in the world, and Crevier BMW has become the "BMW of Auto Dealerships" over the 44 years of their growth. They continuously strive to keep customers happy and coming back through their excellent customer service and it was time to go one step further by creating a gorgeous, state of the art auto dealership that would be exemplarily of all they had become. IMBranded was hired to create the millwork customer service desks, offices, showroom, service centers and even the employee lounges while also creating custom graphic posters to line every empty wall in the entire auto dealership. They just needed an equally incredible way to display their showroom and more through 360 Panoramic Photography and Architectural Photography. So they searched for the best Virtual Tour Company in Orange County and came across Invision Studio.
Solutions
Auto Dealership 360° Virtual Tour
HD Full Screen Virutal Tour for their Dealership
HTML5 Virtual Tours for their Dealership
Custom Buttons for the Dealership's 360 Tour
Custom Hotspot Arrows for 360 Virutal Tours
Personal Branding for 360 Tours
High Res Architectural Photography
HDR Photography Services
Interior Property Photography Services
Exterior Property Photography Services
Auto Dealership Photography Services
Automobile Photography Services
Results
The project was broken up into two separate Virtual Tour Photography shoots. The auto dealership service center, service shops, parts boutique, customer lounge and employee lounge were all completed first a few months prior to the rest. We were able to go in and capture as many of the 360 Panoramas and Architectural Photos as we were able to of the areas that were complete while the auto dealership showroom, customer service center, second lounge, and auto dealership exterior was still be completed. Once those remodels were complete, we were brought back to complete the 360 Virtual tour and take the remaining Architectural Photos of the Completed Auto Dealership.
See the 360 Virtual Tour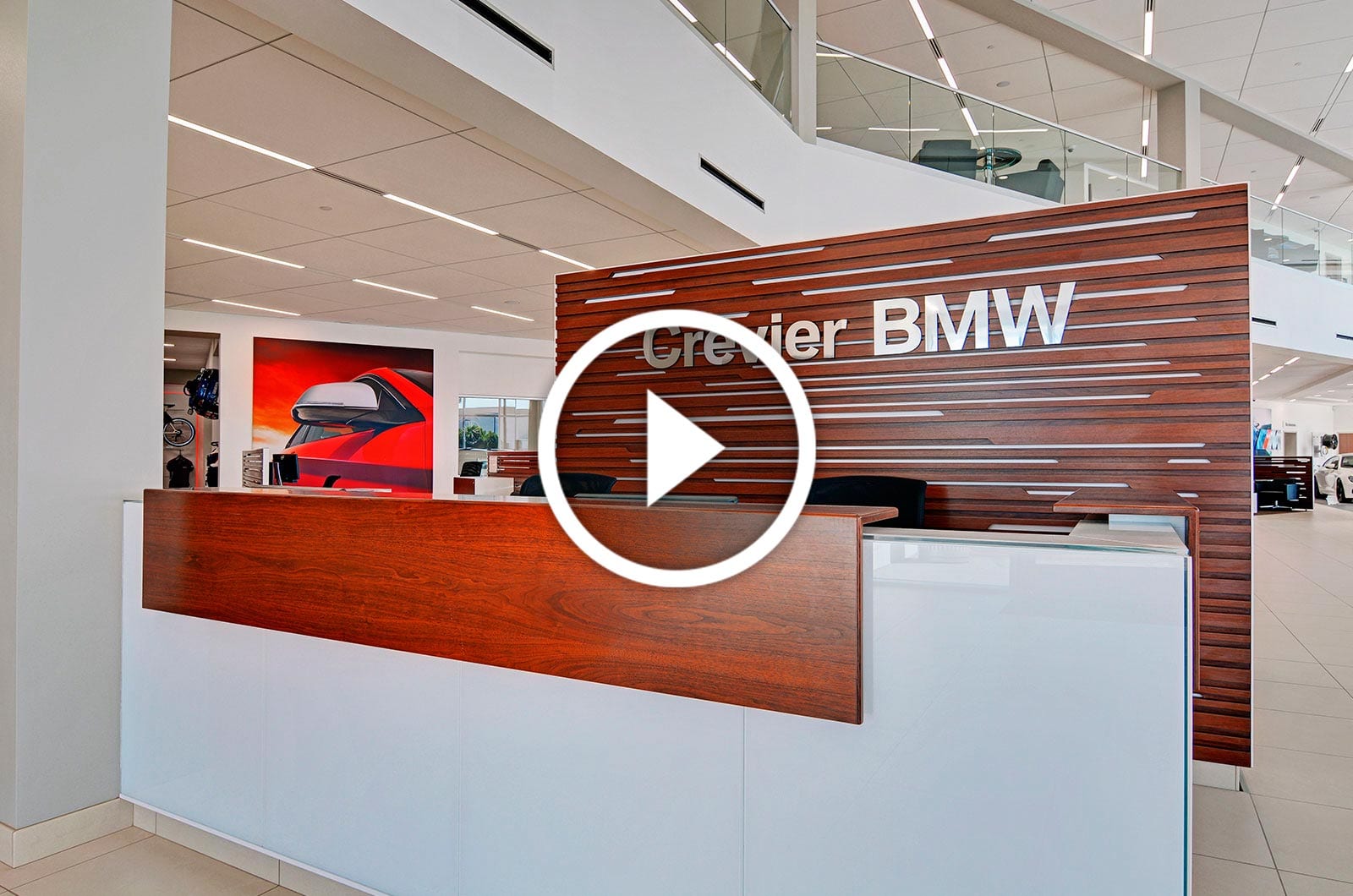 For the latest tech news and trends, Aerial Photography Service updates, 360 Virtual Tour projects, incredible HDR Real Estate Photography images, Architectural Photographer tools and much more, make sure to follow our blog: https://invisionstudio.com/blog/
Tags: