Baker Avenue Project Overview
Baker Avenue Asset Management partnered up with the Darling Agency in New York City to work on a very exclusive project with Invision Studio to capture a scavenger hunt style Office 360 Virtual Tour and also some Architectural Photography for their Office space and building.
Founded in 2004, BakerAvenue Asset Management is headquartered in San Francisco, CA. They provide expertise in investments and wealth management services with a focus on managing risk and growing your wealth. From the beginning, their dependability has been tested in extreme environments but still was able to accomplish strong results in both bull and bear markets. They are located in the financial district of San Francisco, one of which, is a historical and marvelous building in the area. At one time it was home to the Federal Reserve of San Francisco a cornerstone of the West Coast Financial District since 1924.
They were looking to create a unique and fascinating way for their clients to get to know the inner workings of the office space and it's staff. Generating a 360 Virtual Walkthrough of their Real Estate office space and added plenty of original features that helped capture the core of both the office space and the people within. This was a notably fun project for Invision Studio and we extremely appreciated working with everyone involved in the Virtual Tour.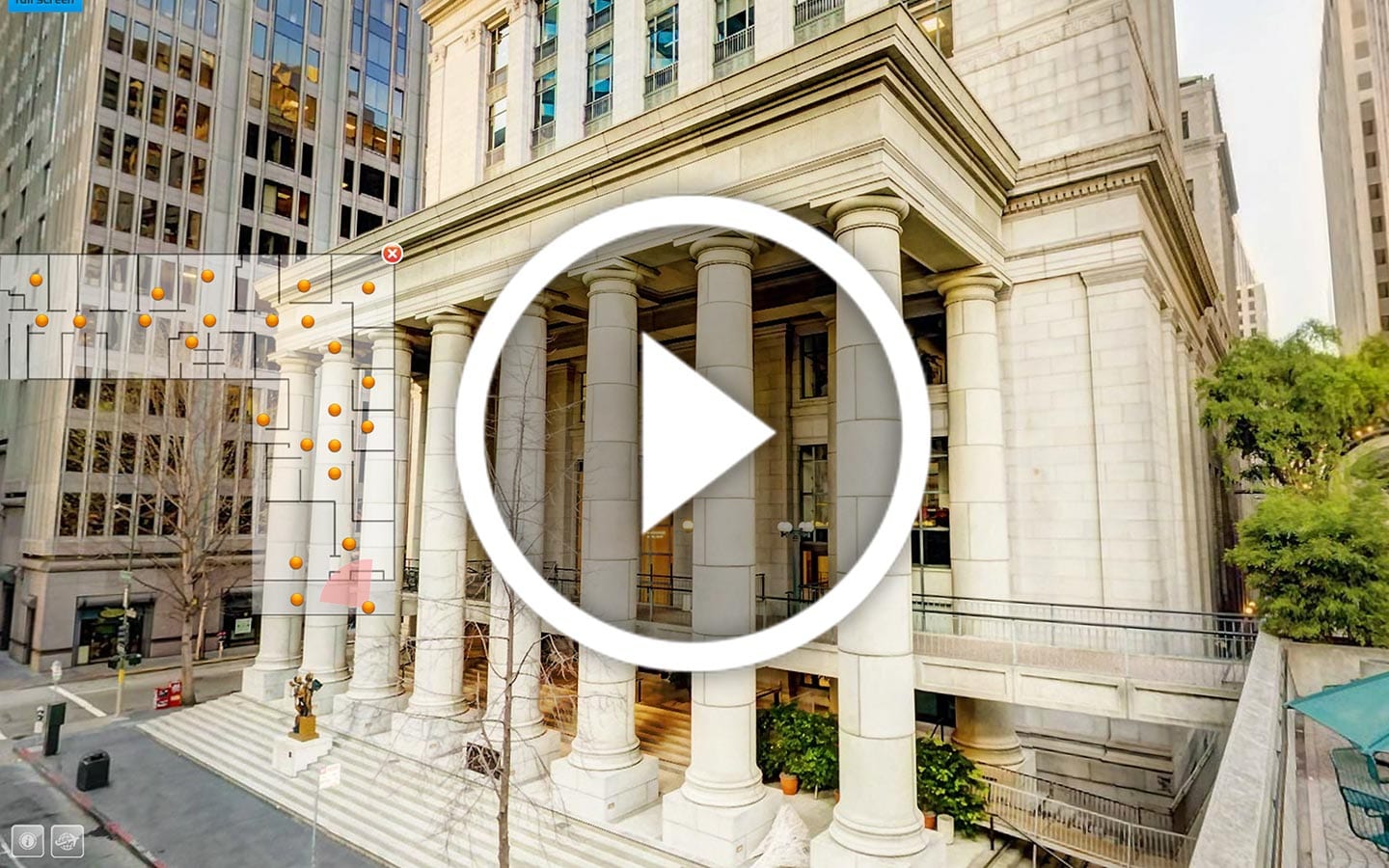 How Invision Studio helped Baker Avenue Real Estate
– Jeroen Bours, Darling Agency –
Challenges
Baker Avenue looked to change and find a unique way to let their current and potential clientele know ,as an asset management group, and help showcase a group of creative minded individuals that didn't follow the stereotype of the assets management industry. Deciding in the end to hire Darling Agency in New York, who in turn lobbied our services to help them build a 360 Virtual Tour of their office that would make them stand out from any other competitor. Showing the clientele something that would help them display they are an edgy "A team".
Solutions
360° Virtual Tour
360° Virtual Tour
HTML5 Virtual Tours
Custom Info Boxes for Virtual Tour
Custom Buttons for 360 Tour
Custom Hotspot Arrows for 360 Virutal Tours
Custom Floor Plan for 360 Tour
Interactive 3D push pins for Virtual Tour Floor Plan
Personal Branding for 360 Tours
High Res Architectural Photography
Interior Property Photography Services
Exterior Property Photography Services
Custom photo pop-ups for a scavenger hunt style 360 Virtual Tour
Results
Flying out to San Francisco to take on the project personally, we teamed up with Baker Avenue and Darling Agency for a two day Virtual Tour excursion. The project was full of photo props, styling, and even animals! The tour features many "hidden" pop-ups throughout the tour. Exhibitions included Skeletons in the closet, kites, dogs, and with out a doubt Gold. We were able to customize the info boxes to highlight the exclusive art in the office and ended with a couple of hero images of the exterior and interior office photography. Though the project was puzzling to perfect. The end result spoke for itself. Achieving a goal of setting themselves apart from their competitors they managed to help us create one of the best Virtual Tours in our entire Invision Studio portfolio.
For the latest tech news and trends, Aerial Photography Service updates, 360 Virtual Tour projects, incredible HDR Real Estate Photography images, Architectural Photographer tools and much more, make sure to follow our blog: https://invisionstudio.com/blog/
Tags: