The Sands Hotel Virtual Tour Project Overview
Sands Hotels Corp. hired Invision Studio to perform a major revamp on all of the 360 Virtual Tours for all of their hotel properties around the globe. We re-produced the 360 Panoramic Photography for their Marina Bay Sands Hotel in Singapore, Pennsylvania Sands, Sands Coati Holiday Inn, Sands Coati Conrad, Sands Macau, Marina Bay Sands, Venetian Las Vegas, Palazzo Las Vegas, and Venetian Macau.
In the 1990s, Las Vegas SandsTM created and introduced to the world an entirely new kind of travel destination: the integrate resort. As one of the leading global developers of destination properties, unlike the other hotels on the Las Vegas Strip and beyond, they offer an array of high-end amenities and integrated them under one roof to provide the ultimate guest experience.  From sumptuous suites to plush meeting rooms, celebrity status night clubs, intimate lounges, headliner and resident shows, upscale gaming, ultra-relaxing spa services, a wide range of retail shops and award-winning cuisine, they created a self-sustained world of entertainment at each of their exquisite properties in Las Vegas, Bethlehem, Singapore and Macau.
The Sands Corp. was searching for a premier virtual tour software solution that would stand the test of time as well as offer some of the same features as their past 360 Virtual Tour provider. We were able to use our virtual tour software provided by VPIX to create a solution for their seven locations and reproduce 227 360 Virtual Tour panoramas for their hotel virtual tours.
Challenges
Sands Corp had originally chosen another 360 Virtual Tour software company as their Hotel 360 Virtual Tour provider years prior to them finding us. Unfortunately their hotel virtual tour provider went out of business in the end of 2014. They had to find a new and innovative hotel virtual tour company that could reproduce their 360 tours on a platform that was similar to the one that they used before. Not only that, but they needed some sort of affirmation that the company they chose would be able to stand the test of time and not be out of business in a few years to put them in the same position again. They found VPIX and Invision Studio to help them solve that problem and reproduce the hotel virtual tours for all of their properties worldwide.
Solutions
360° Virtual Tours for Hotels
HD Full Screen Virutal Tour for Hotels
HTML5 Virtual Tours for Hotels
Custom Hotspot Arrows for Hotel 360 Virutal Tours
Hotel 360 Virtual Tour Migration
Hotel 360 Tour Reproduction
Local VPIX 360 Software Hosting Package
Results
We set our Invision Studio production team onto the task of taking care of the reproduction of all 227 360 Panoramas for the 7 Hotels across the nation. We created and reproduced 75 separate 360 Virtual Tours in order to accommodate the various sections and groupings of Panoramas within each Hotel Virtual Tour. After our team completed the reproduction and migration over to our VPIX virtual tour servers, we then added in custom 360 tour hotspot arrows for the user to have the ability to move from area to area without having to use a dropdown menu. Now they are able to display all of their hotels with a 360 walkthrough on their websites across the world.
See the 360 Virtual Tour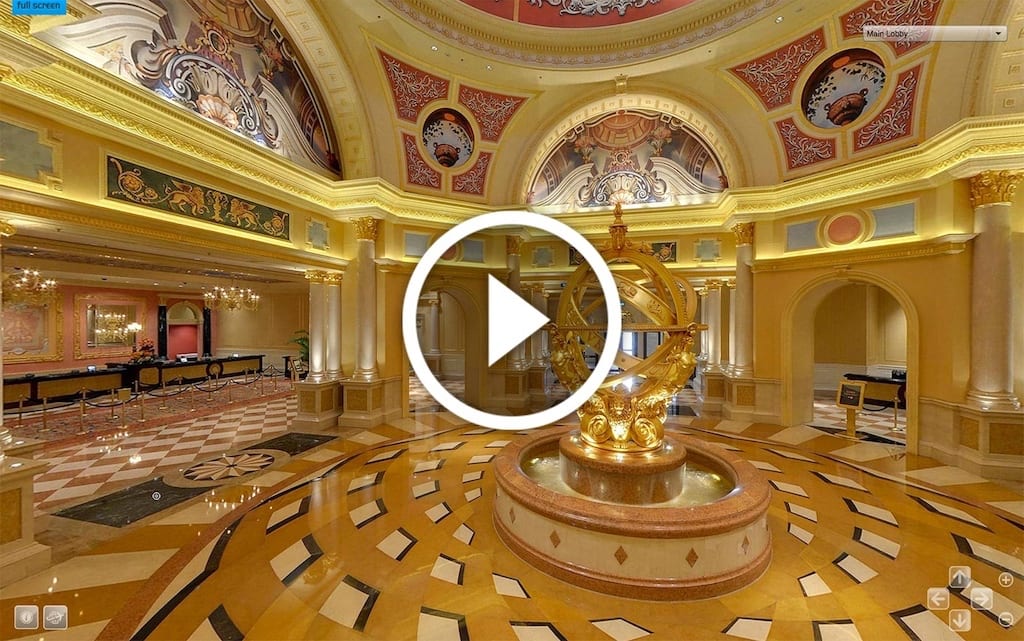 For the latest tech news and trends, Aerial Photography Service updates, 360 Virtual Tour projects, incredible HDR Real Estate Photography images, Architectural Photographer tools and much more, make sure to follow our blog: https://invisionstudio.com/blog/
Tags: