As a great luxury realtor you're constantly winning new estate listings. And although this is outstanding news, unfortunately there is also another side to the story. As a result of being such an amazing luxury realtor, you often find yourself buried in work. You now have to:
Get the room measurements

Create the floorplan

And Populate the MLS
You're so busy that you can't even answer calls from potential clients. When you're near to closing a listing and are showing the estate to an eager couple who loves the neighborhood, you can sometimes be put in a scenario of competing with two other estate listings in the same neighborhood.
Nonetheless, things are looking good, until ½ an hour later they call you with a hundred questions. You now find yourself not able to get back in the estate to get the answers in time.
Unfortunately, potential buyers want answers quickly, and when this happens, you find yourself losing the deal. This is a huge problem. Surveys show that 88% of home buyers want a response of their desire house within one hour.
And even when you do close the listing, the buyers often times want more walkthroughs, and the sellers sometimes refuse it. This leaves you in the middle answering buyer calls about every single thing, making multiple trips back and forward the estate, and answering a never ending lists of emails flooding your inbox.
3D Tours: The Solution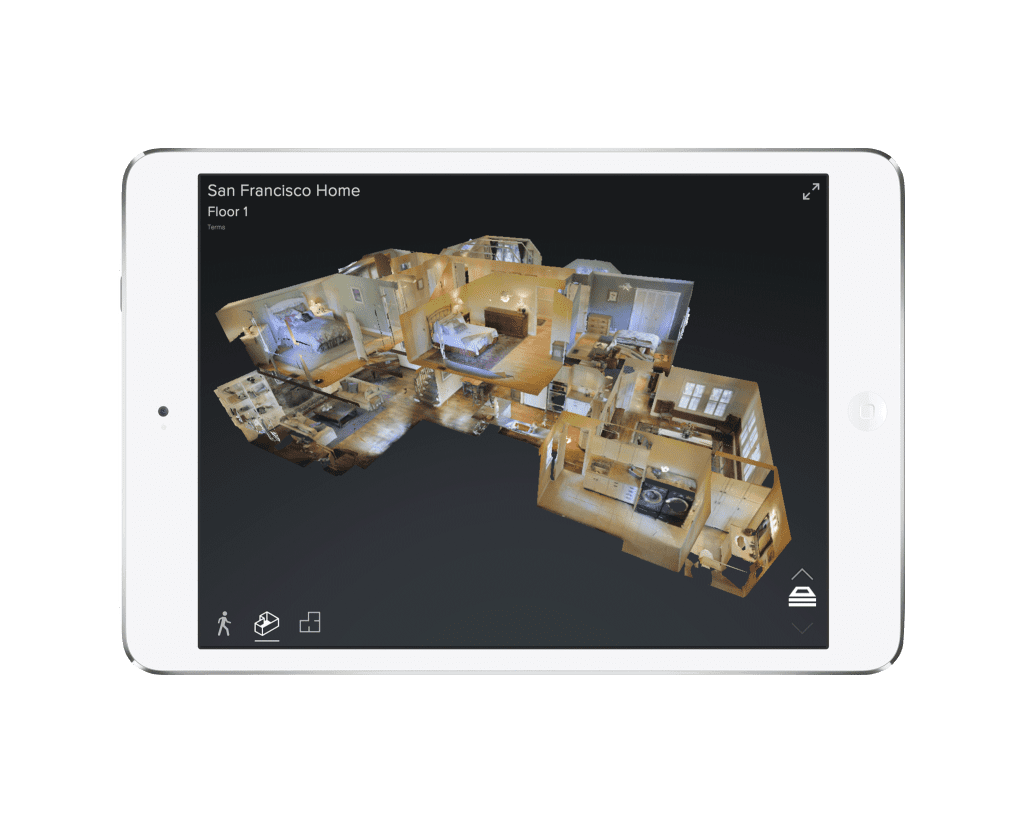 Information that would traditionally be obtained by taking manual measurements and touring a home in-person can now be easily accessed in a 3D Tour presentation, making this an unparalleled resource for brokerages and agents who want to add maximum value to their listing exposure.
This reduces the time and money it takes to acquire the visuals and information that are vital to putting a listing on the market and getting it to sell quickly in the process.
Statistics show that home buyers spend more time looking at luxury real estate listings that contain 3D Tours and Virtual Reality (VR) content, leading to more visits and sales. In fact, potential home buyers actually spend three-times longer looking at luxury real estate listings that include 3D tours from a professional virtual reality (VR) technology specialist.
These immersive and powerful online marketing tools give home sellers confidence that their home is being presented in the absolute best way possible. With a system that's incredibly easy for anyone to operate – and even easier than creating a traditional 2D photo gallery – 3d tours enable homebuyers and renters the ability to experience a property as if they were there, from any laptop or mobile device.
The immersive VR technology is a simple end-to-end solution which allows real estate agents, brokers, photographers, portals and MLSs to display Luxury Real Estate listings in a more engaging, compelling and personal way.
For the latest tech news and trends, Matterport 3D Tour information, Aerial Photography Service updates, 360 Virtual Tour projects, incredible HDR Real Estate Photography images, Architectural Photographer tools and much more, make sure to follow our blog: https://invisionstudio.com/blog/
Tags: