Searching for a new way to get more people to your site and convert them into leads?
How Are You Currently Getting Traffic to Your Website?
Getting traffic to your site is not as seamless as you may think. Your name can easily get lost in a saturated online market. Content marketing makes it easier to get discovered.
In today's modern world, individuals and businesses conduct research before making a buying choice. Do you know what people find online when they search your name or brand?
As a real estate agent, you can write content that boasts about all the properties you have or even show them that you're more than just a local real estate agent. Make them understand that after the buying process, you're not going to disappear. In addition, show you actually care about the new area and home they are going to adjust to.
Provide value to users of the internet and your client base by blogging and posting content. You do this through content marketing.
Choose the Right Content to Write About
Content is more than just trying to sell homes. Write about an assortment of different topics.
Our 360 Virtual Tour Photographers recommend that you consider writing the following types of posts:
How to

Best ways

Tips and tricks

Mistakes to avoid

Top list
These types of posts create value to the community as a whole. Creating an informational blog with valuable content grows your client base in a very cost efficient, organic manner.
Other Ways Of Creating Content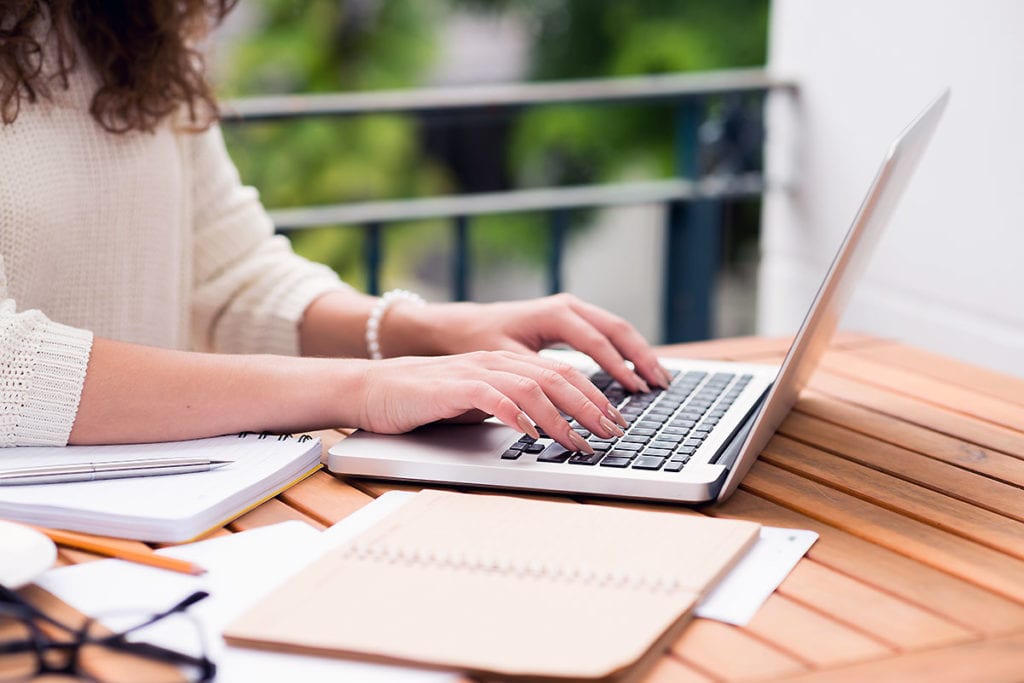 Not only can you write content, but you can also create infographics, videos and photographs. Our 360 Virtual Tour Photographers suggest that you make sure that if you're thinking about other content, that it's educational and rarely promotional.
Do your research about the topic you're writing about and ensure that you have much knowledge and experience in the area covered.
Sell content, experience and knowledge — not houses. Potential home buyers enjoy the concept of purchasing a new house, but what do they get thrilled about?
They Get Thrilled About the Deeper Meaning
A house is more than just walls that hold the roof together: In essence, it's about the memories and shared experiences that hold the house together. It's also about the family experience.
You can write about topics that sell your house, but they're not relatable. It goes over people's heads.
Try to THINK BIGGER!
Instead, our 360 Virtual Tour Photographers suggest that you write content about things in the area such as:
10 places you won't forget in Los Angeles, CA

5 best places to eat in Orange County, CA

7 memorable landmarks to visit in San Diego, CA
The topics tell stories and don't sell people on a listing. Provide a link to your property at the bottom of the page without mentioning it. People want information, value and a story to sell them on something.
Write Content Outside of Real Estate
Although your primary goal is to sell a property, you also want to consider getting your name out there. A more professional term is spreading brand awareness.
What content do you write outside of real estate? Think about talking about challenges home buyers and their families face when moving to a new home. In addition, focus on the future of their children and how they can adapt to a new environment.
Discuss places outside of their home they can visit. For example:
5 websites to meet new people in Orange County, CA

5 best school districts in Mission Viejo, CA

5 finances you must plan for when moving to California
Writing content outside of real estate spreads brand awareness and opens channels of communication between you and your potential clients.
Promote Your Content The Right Way
A problem many an assortment of people face — even outside of real estate — is promotion and timing. If you're looking to grow your client base, then master timing and content promotion.
What are the appropriate times to post? According to Social Media Today:
Facebook

: Between 10 a.m. and 4 p.m. Monday through Thursday

Twitter

: Between 1 p.m. and 3 p.m. Monday through Thursday

LinkedIn

: Focus on posting before and after business hours — 7 a.m. to 9 a.m. and 5 p.m. to 6 p.m. Tuesday through Thursday

Google-Plu

s: 9 a.m. to 11 a.m. on workdays

Pinterest

: This is the one social network you should focus on posting during weekday evenings and on the weekends, specifically 2 p.m. to 4 p.m. and 8 p.m. to 1 a.m. on weekdays, and the best time to pin items on Pinterest is on Saturday morning
Additionally, our 360 Virtual Tour Photographers suggest that you try to keep your content on a set schedule. If you're putting content on Facebook around 10 p.m., then keep it like that.
Ultimately, content marketing creates trust within the buyer and seller relationship. Furthermore, it shows you're there for the long run, maybe when they're trying to sell their property. As tough as competition is in the real estate market, content marketing can help easily set you apart from other realtors.
For the latest tech news and trends, Matterport 3D Tour information, Aerial Photography Service updates, 360 Virtual Tour projects, incredible HDR Real Estate Photography images, Architectural Photographer tools and much more, make sure to follow our blog: https://invisionstudio.com/blog/
Tags: