Whether you have a real estate listing or commercial property, both 3D Tours and 360 Virtual Tour are incredible ways to showcase your property and save client's time and money from traveling to your location; Immersive Virtual Reality has emerged as the go to technology to visually present a property or business.
Realistic 3D Home Tours brilliantly display high end luxury real estate listings to potential home buyers with the click of a mouse and 360 Photography takes you around historic landmarks and unique destinations virtually. All said and done, Immersive Virtual Reality allows the end user to practically feel as if they are at a location, without ever stepping foot on site.
Although these two innovative Virtual Reality technologies have very similar functions and features, they are two completely different platforms. Here are a few notable differences between 3D Tours and 360 Virtual Tours.
3D Tours
Innovative Scan Process
3D Tour product engineers have worked around the clock to create a scanning process that is fast and, above all, effortless. Great scans start with beautifully staged spaces.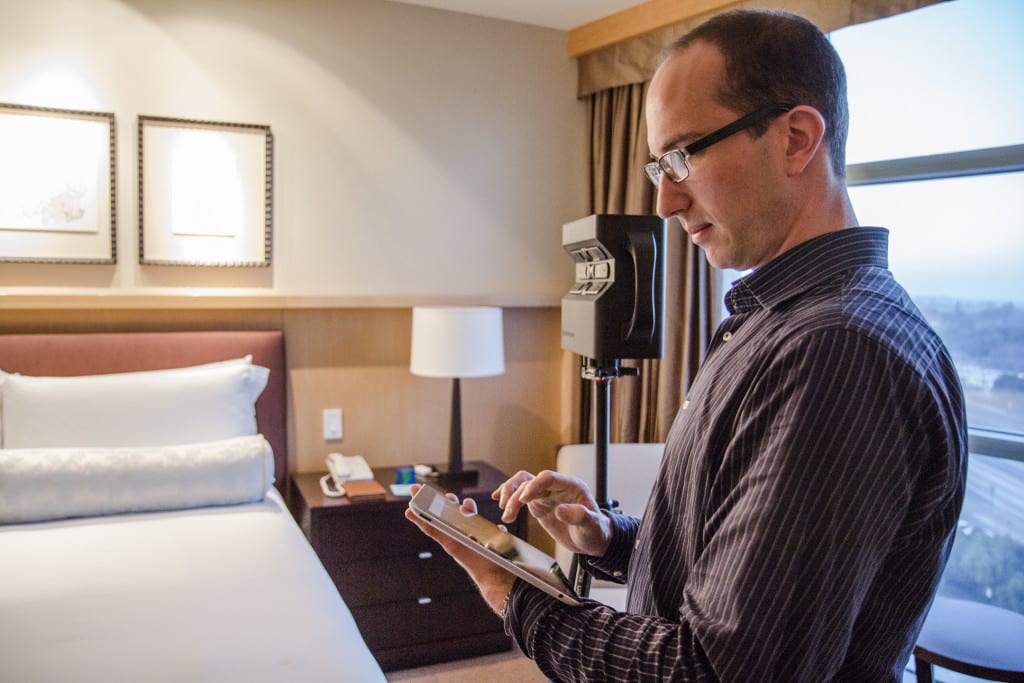 In order to start the scan process the 3D Camera is placed in various, evenly spaced positions throughout a location. The Capture app is then used on an iPad to control the camera. When the "Scan" button is pressed, the camera will automatically rotate on its tripod, ensuring a reliable and stable image.
The "Mesh"
A 3D Tour "textured mesh" is the result of all the spatial data that is collected by the camera and processed through the 3D Tour cloud software. A textured mesh is a dimensionally precise, 3D map of a space that is characterized by a set of polygons onto which 3D Tour software overlays color the textures. The textured mesh consists of walls, floors, and ceilings, as well as all of the separate objects within the actual space being captured. 3D Tour editing software then projects the spherical 2D photography that the camera collects onto the textured mesh to provide photographic visual quality within the 3D Tour space.
The Dollhouse
From a seamless web application, customers can preview a photographic floorplan, then see the property from a completely one of a kind 3D "Dollhouse" floor plan view, getting an entire understanding of the layout of the property before jumping inside.
Systematic Floors Plans
Schematic floor plans add a valuable capability to a 3D Tour,  giving customers the ability to create black-and-white floor plan drawings. Creating home floor plans from your real estate listing properties used to be quite the dawning task. You had to hire a professional firm, plan for them to visit and measure the property, and wait for delivery of the manually created floor plan. Now you can generate black-and-white Schematic Floor Plans directly from a 3D Tour.
Guided Tours
With a guided tour, viewers can press play, sit back, and have the major features guide you through the property. 3D Tour "Guided Tours" give you another way to help you visualize a true 3D Tour. With the highlight reel feature, audiences are pointed toward that wide-ranging view from the second-floor study.
About Panel
The upper left-hand corner of your 3D Showcase lets you provide more information about the Matterport 3D Tour being viewed. Include promotional copy or describe unique features.
The About Panel also includes a phone number field. On mobile, viewers can call the property lister directly from the 3D Tour.
Dollhouse View
Display a unique perspective of your property or business with 3D Floorplans through a 3D Tour. From a simple web application, customers can preview a photographic floorplan, then see the property from a completely one of a kind 3D "Dollhouse" floor plan view, getting a entire understanding of the layout of the property before leaping inside.
360 Virtual Tours
Innovative Stitching Process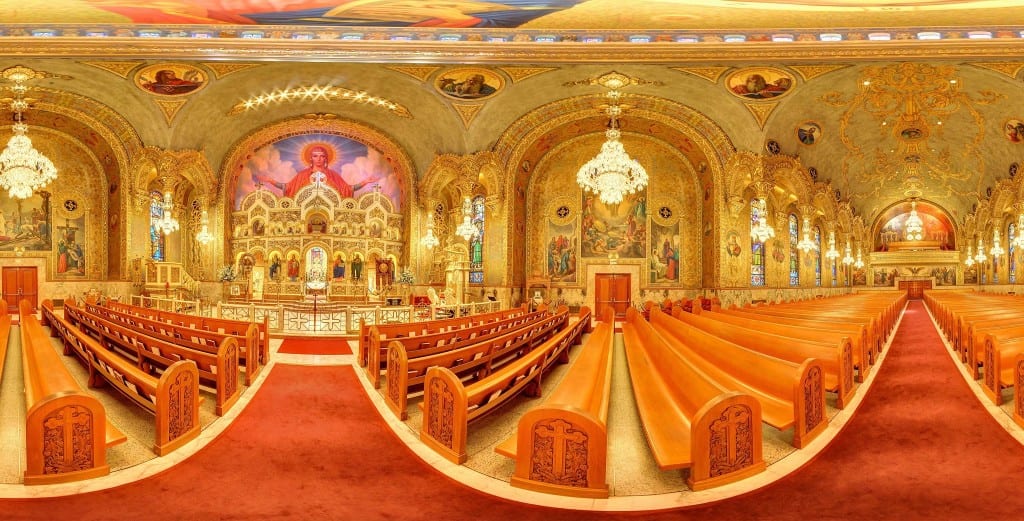 Each 360 Virtual Tour is created from a number of photographs, which are 'stitched' together to produce a distorted panoramic image. The image is then coded into an online software program that "wraps" the distorted image to create a Virtual Reality sphere that looks as if you are actually standing in that location and allows you to move your mouse or smartphone to look around.
360 Tour Floor Plans
360 Photography Floor plans give a bird's eye view of the property and allow the user to click different areas on the floor plan called "HOTSPOTS" to move from room to room.
Google Maps
Google Maps interfaces on 360 Virtual Tours give users the capability to view where a property is located on a map grid, so you can figure out exactly where to go when visiting the location.
Hotspots
Hotspots enable the viewer to move around from room to room by clicking the hotspot arrow. The arrows point in the direction of the desired location so the viewer is able to get a feel for the layout of the entire property through the 360 Virtual Tour.
Audio and Voiceovers
Audio such as music or voiceovers can be integrated and layered into 360 Virtual Tours.  It usually depends on the software being used by a virtual tour company. This feature is great to set the mood or to allow a voiceover to guide and assist you through a 360 Tour.
Separating yourself is the key to success in any business. The innovative technology of 3D Tours and 360 Virtual Tours will simplify the process for any viewer to engage with your business. Adding a 3D Tour or 360 Tour inevitably gives the viewer the full context of every view and a visually stunning presentation. Now you can quickly and easily capture an entire property and create a completely immersive, interactive, photo quality experience.
For the latest tech news and trends, Matterport 3D Tour information, Aerial Photography Service updates, 360 Virtual Tour projects, incredible HDR Real Estate Photography images, Architectural Photographer tools and much more, make sure to follow our blog:https://invisionstudio.com/blog/
Tags: