VR has been around for a long time, but unlike the popular notion, its use is not limited to entertainment and gaming. There is much more to Immersive Virtual Reality than just witnessing special effects of a film or guiding yourself through a racetrack on a game. Times are changing and the masses are becoming more and more aware of the power of Immersive VR. Owing to the rapidly evolving consumer behaviour and digital ecosystem, Immersive VR is now set to discover multifaceted applications in various walks of life.
Here are 6 incredible uses for Immersive Virtual Reality.
BROKERAGE AGENCIES
Enhance sales and marketing initiatives with a state of the art innovative platform. Engage buyers, and encourage sellers by providing the most immersive and realistic way to view / market listings on the web, mobile, and virtual reality. Win more business by captivating prospective clients and real estate development partners.
DEVELOPERS
Seamlessly sell your vision with 3D Tours and 360 Photography. Integrate 3D / 360° Photography in new and immersive ways. Whether you're pitching a development project to a board, investors, or prospective owners / tenants; Immersive VR such as 3D Tours and 360 Panoramic Photography will help you market your development to get it sold quicker.
REAL ESTATE AGENTS
Generate and sell more business by having the unique marketing capabilities of 3D Tours and 360 Photography. Stand out from the competition by using the latest in Immersive VR technology. Integrate a fully mobile solution that allows you to manage & present real estate anytime. Guide presentations virtually from anywhere in the world.
DESIGNERS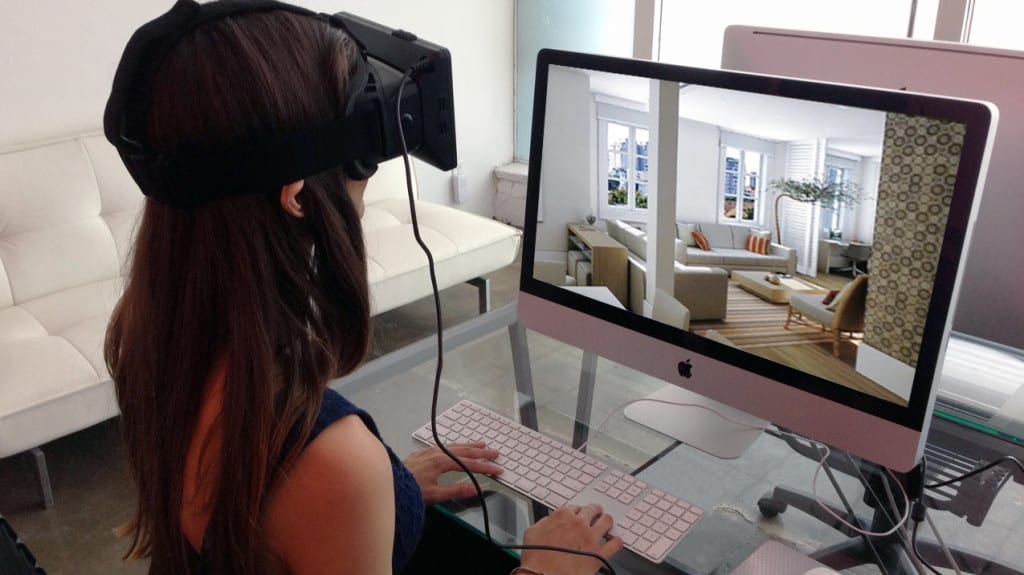 Demonstrating and explaining interior design projects can usually be difficult for some designers. Get outside the boundaries of the flat images and display your work the way that is made to be seen – let your clients feel like they are already there with Immersive 3D Tours.
ARCHITECTS
Use Immersive VR technology to prototype and present designs. Easily share your experiences with clients virtually anywhere around the globe. Deliver the best quality presentation that showcases the clearest vision and confidence of your work.
CREATIVE AGENCIES
Create visions in the most immersive way possible. Offer clients the most engaging and innovative solution to their marketing needs. Use Immersive VR content to create the best experience for your clients.
Overall, Immersive VR provides interactive and futuristic environments that stimulate potential users into experiencing products and spaces unlike never before. This unique immersive technology can transform day to day life by putting the control back to where it belongs….the Consumer. What will be the next industry to jump on the VR frenzy? Only time will tell.
For the latest tech news and trends, Matterport 3D Tour information, Aerial Photography Service updates, 360 Virtual Tour projects, incredible HDR Real Estate Photography images, Architectural Photographer tools and much more, make sure to follow our blog:https://invisionstudio.com/blog/
Tags: