Aerial Photography Services now give commercial real estate agents an opportunity to beautifully display their commercial listings in a unique and powerful way. Through the use of a drone, a seller can seamlessly showcase any property at distinct angles, as well as clearly define the boundaries of the property and establish context to its surroundings.
Due to its affordability and flexibility, Aerial Photography has evolved into one of the go to real marketing tools. Additionally, drones have changed the way aerial photography is done by introducing innovative techniques for capturing an image through:
Still Photos

Aerial 360's

Aerial Twilight Photography

And Aerial Video
Commercial Brokers and real estate agents are adopting the use of drones for aerial imagery to promote their business and commercial land sales more than ever. Here are 3 vital benefits of aerial photography for commercial real estate.
Benefits of Drones for Commercial Real Estate
Drone aerial photography and video has become a standard for top commercial and residential real estate companies. From awe inspiring aerial scenes to 360⁰ outdoor tours, using drones can place your effortlessly place your commercial real estate ahead of your competitors.
#1: Aerial Photography Provides A Breathtaking Bird's Eye View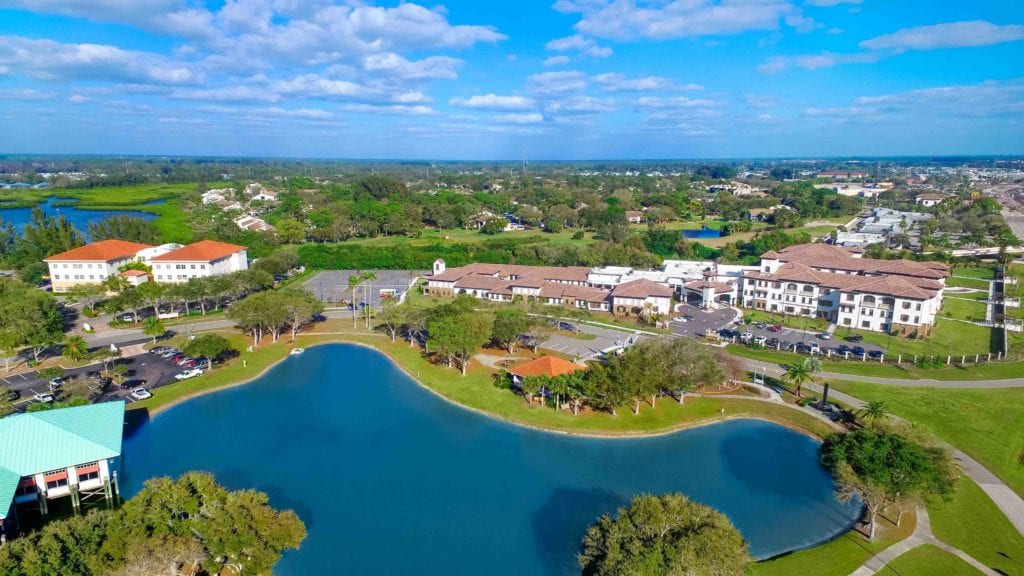 Aerial Photography has the capability to offer unparalleled, high-resolution aerial still photos and videos for your real estate. Furthermore, bird's-eye views offer complete spectrum of the whole property that cannot be accomplished by traditional video.
#2: Showcase Vast Land With Ease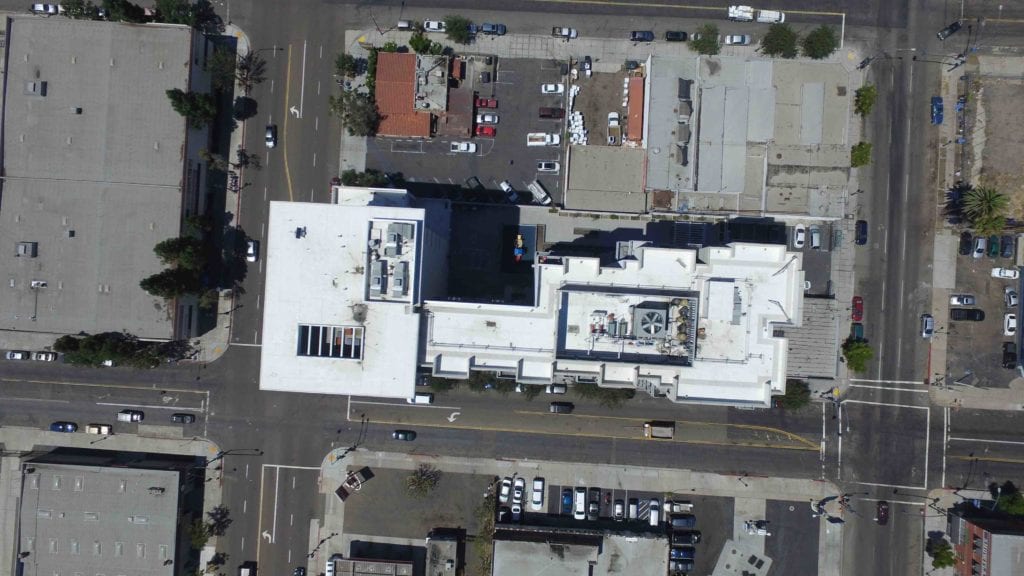 For commercial real estate agents, using a drone for aerial photography services offers a handful of benefits:
Property maps, guides, surveys and detailed visual overviews.

Capturing high elevation images with map style view to showcase the entire property.

Medium altitude shots that capture all angles of the building, its design elements and layout.

Low elevation shots that give an innovative and marginally elevated view of the building which classic photography cannot provide.

An incredible view of not just the commercial real estate listing, but also its surrounding environment, including the property's vicinity to an assortment of amenities.
#3: Drones Makes Aerial Photography Affordable
In addition to the above-stated advantages, drones can extraordinarily cut the cost of shooting aerial imagery — reasonable packages now  start at just a couple hundred dollars. This now gives both residential and commercial realtors the opportunity to enables to hire an Aerial Photography Company for aerial footage for numerous advertising purposes, all the while maximizing your marketing budget.
Conclusion
Aerial Photography now gives you the incredible potential to capture footage with a wonderful view of any commercial property, be it one comprising a vast amount of land, or a tight, urban location. Furthermore, it enhances the ability of a real estate agent or broker to display the unique features of the property listing in a unique and creative way that translates into interest and buyer action.
For the latest tech news and trends, Matterport 3D Tour information, Aerial Photography Service updates, 360 Virtual Tour projects, incredible HDR Real Estate Photography images, Architectural Photographer tools and much more, make sure to follow our blog: https://invisionstudio.com/blog/
Tags: