At its core, Virtual Reality captivates an audience by unique storytelling. Ultimately it becomes a strong desire for anyone who is able to interact with VR technology to be more immersed in the experience, and even more immersed in the story itself. The true essence of Immersive Virtual Reality is to make everything and everyone feel as real as possible.
Virtual Reality has been tied to gaming for a while, but as the technology progresses, more and more uses are surfacing. It's now being used by a variety of industries in various capacities, very often involving job training or new ways of introducing an audience to a concept or experience.
Below are 10 different industries that are using Immersive Virtual Reality and how they're incorporating it into everyday life.
Immersive Virtual Reality has an array of applications for healthcare. One use, which is actually not brand new, is the use of VR in therapy. Psychiatrists at the University of Louisville use Immersive VR in cognitive behavior therapy to treat patients with social anxieties or phobias of things like flying, public speaking, or heights. The controlled environment gives doctors the opportunity to expose their patients to simulations and direct them on how to cope with how they're feeling.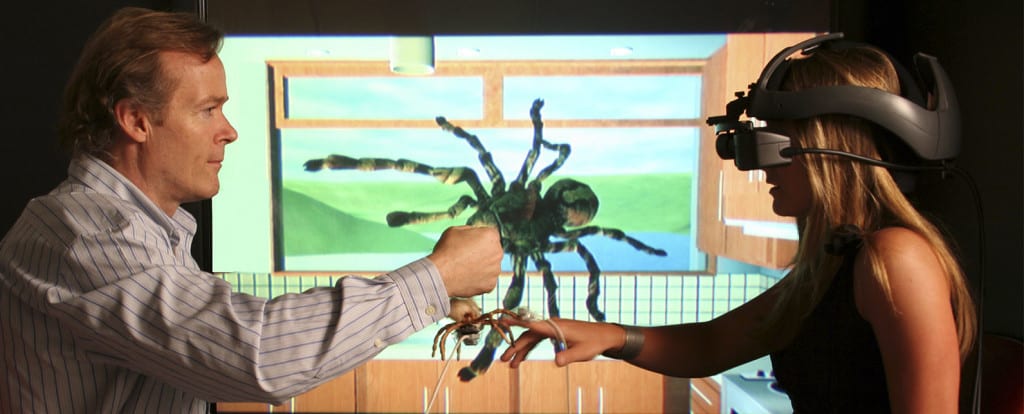 Medical journal Frontiers in Neuroscience published a study last year on the use of Immersive VR to treat the phantom limb pain of people who have lost limbs. The therapy uses sensors that pick up on nerve inputs from the brain, and patients have to complete a game using a virtual limb. It helps them gain control — so if an amputee feels as though they've been clenching their fist, seeing a virtual limb that they control helps them learn how to relax the fist.
Just recently, a doctor in Miami used Google Cardboard to plan for a surgery on a baby who was born with half a heart and only one lung. Google Cardboard helped him see the 3D images of the baby's heart in a way he otherwise couldn't, and it assisted him in figuring out how to save her life.
Real Estate
Tech savvy house hunters are already used to looking at pictures of properties on sites like Zillow, Trello, and Redfin. Of course, nothing replaces the real thing, but online visuals do play a drastic role in deciding whether to even bother visiting a location in the first place.
Immersive Virtual Reality such as 360 Virtual Tours and 3D Tours give viewers the ability to stand inside a house or apartment without leaving their home or office. With Invision 3D Tours powered by Matterport, Real Estate professionals can showcase homes, lofts, penthouses, and commercial properties in 3D.
Entertainment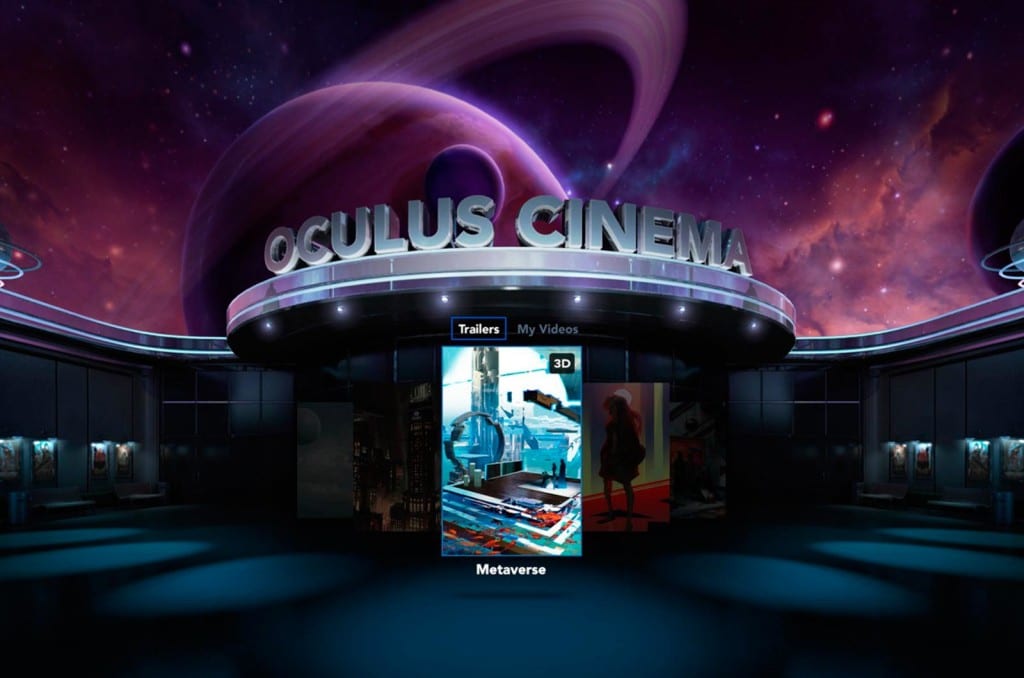 Entertainment will likely be one of the first and strongest examples of the change Immersive Virtual Reality will bring to the industry, with gaming being the most obvious use. There are other apps, though, like Oculus Cinema, that allow users to watch a movie with a deserted movie theater all to themselves. The movie theater industry is, certainly, ecstatic. And if loud music and uncontrollable fans aren't your cup of tea, keep an eye out for Immersive VR concert experiences.
Automotive
Ford Motor Company currently uses Immersive Virtual Reality in its Immersion Lab to help get a sense of how customers experience their cars through high definition renderings of the vehicles to improve quality and appeal of each vehicle. They've also developed prop-like tools, such as a flashlight, to be used in the Immersive VR experience to simulate the experience of looking around a car in the dark. The benefit to all this is that Ford can get a jump on the product develop process without having to wait for a physical prototype of a new model.
Similarly, Audi announced this year that they'd be using Immersive VR later in the year to give potential car buyers an in-depth look at their cars, as well as the ability to customize not just colors, but electronics systems, inlays, and even the interior leather.
Additionally, Toyota used virtual reality as part of its TeenDrive365 campaign to educate teenagers and parents about distracted driving. The distracted driving simulator included sensors that translated what the user was doing with the pedals or steering wheel into the simulation, and included built-in distractions like a ringing cellphone and chatty friends in the backseat.
Advertising
Branded VR experiences are taking on many shapes and sizes. Major motion pictures like Star Wars, Jurassic World, Insurgent, The Avengers: Age of Ultron, and more others have released VR experiences to generate interest, excitement, and a strong memory associated with the brand. In one recent instance, makers of the Christopher Nolen movie Interstellar created a traveling VR experience that puts users in the cockpit of the spaceship from the movie.
At the Sundance Film Festival last year, Merrell, an outdoor apparel brand, set up an experience where users could go trekking up and across treacherous mountsides, while wearing their hiking shoes.
Education
Virtual Reality in the classroom could mean more virtual field trips, immersive games, and even uses for children with special needs.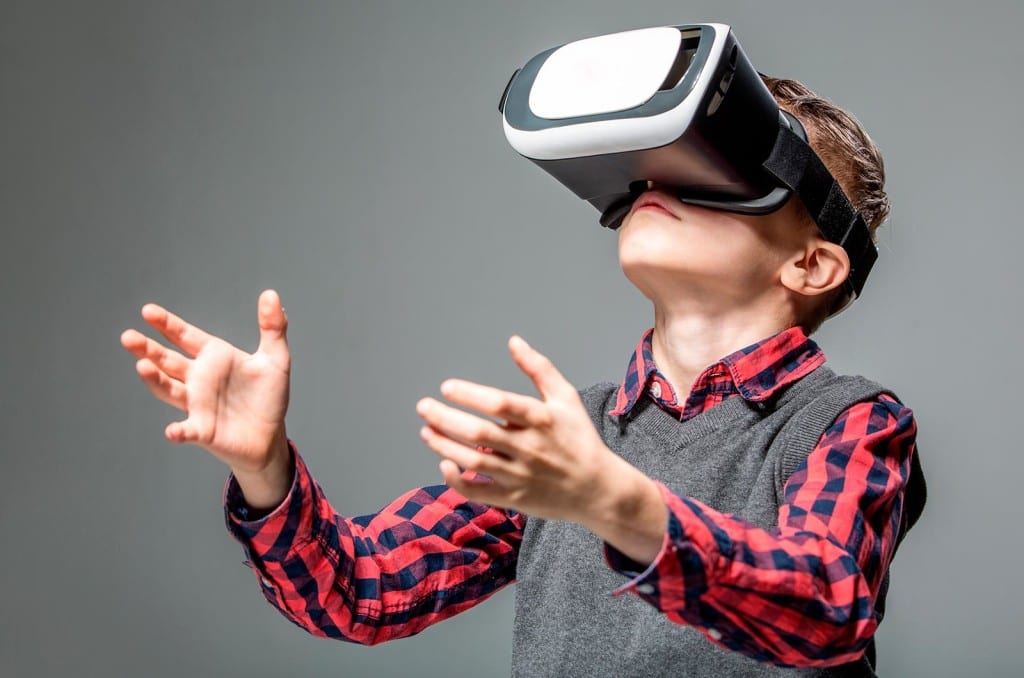 In Ireland, a school in the town of Broughal used OpenSim to recreate Clonmacnoise, which is the ruins of an old monastery, surrounded by a cemetery. It took two weeks to build, but then using Oculus they were able to explore the site.
At Google I/O in 2015, Google announced Expeditions, a virtual reality platform built for classrooms. Students can use Cardboard to take guided tours of famous cities like Barcelona, Spain, or inaccessible places like space.
As far as higher education, Western University in Pomona, California recently opened a virtual reality learning center for medical students. It has various tools, including a digital dissection table. Tools like zSpace let students wear 3D glasses and manipulate parts of the human body using a stylus.
The idea is to create stronger educational experiences. Instead of reading about red blood cells, students can use a Oculus DK2 to travel inside the human body as one, and that's typically much more memorable than reading about it in a textbook.
Tourism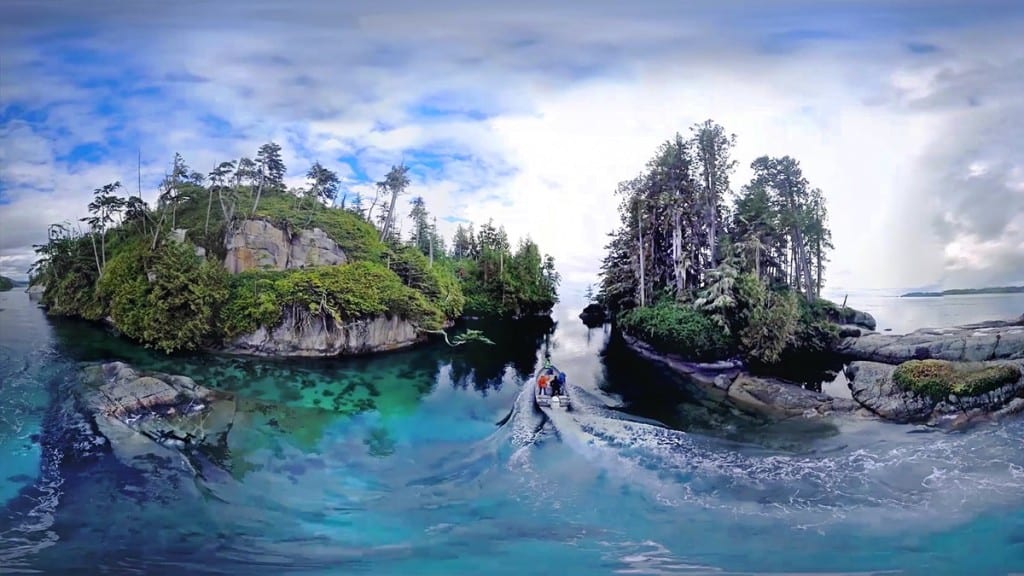 In late 2015, Destination British Columbia launched a VR experience called The Wild Within which features two options: a boat ride and a hike in the mountains. The app was created to promote tourism to British Columbia. The goal for Destination British Columbia was to help engage travelers in an emotional conversation about why they should visit British Columbia.
Similarly, Marriott Hotels created a "teleporter" which lets users step into a booth, wear an Oculus Rift VR headset and visit downtown London or a beach in Hawaii. The teleporter also caters to other senses, so users can feel wind in their hair and sun on their faces.
Air & Space
NASA's been using Immersive VR for years, especially in training situations. One recent use has more to do with improving the quality of life and mental health of astronauts on longer term missions. The idea is a Virtual Space Station, which was developed to help astronauts stave off depression and manage inter-personal conflict while they are off-planet. When completed the software will be used by Nasa during training and on missions to the space station and perhaps further afield.
Skilled trades
Welding is an old trade, but now training can be supplemented with virtual reality. Using Immersive Virtual Reality training means money doesn't have to be spent on materials to practice on, and the trainees can repeat the task as many times as they need to and applicants or trainees don't risk injury should they make mistakes on live, full-functioning equipment. It won't replace traditional training, but it can make the process faster and cheaper.
Military and law enforcement
Recently, the British government made the announcement that it would incorporate Oculus Rift into its training of trauma medics for battle. Other military uses are simulations that can help train how to deal with IEDs — and simulations like those can can be repeated and mistakes learned from.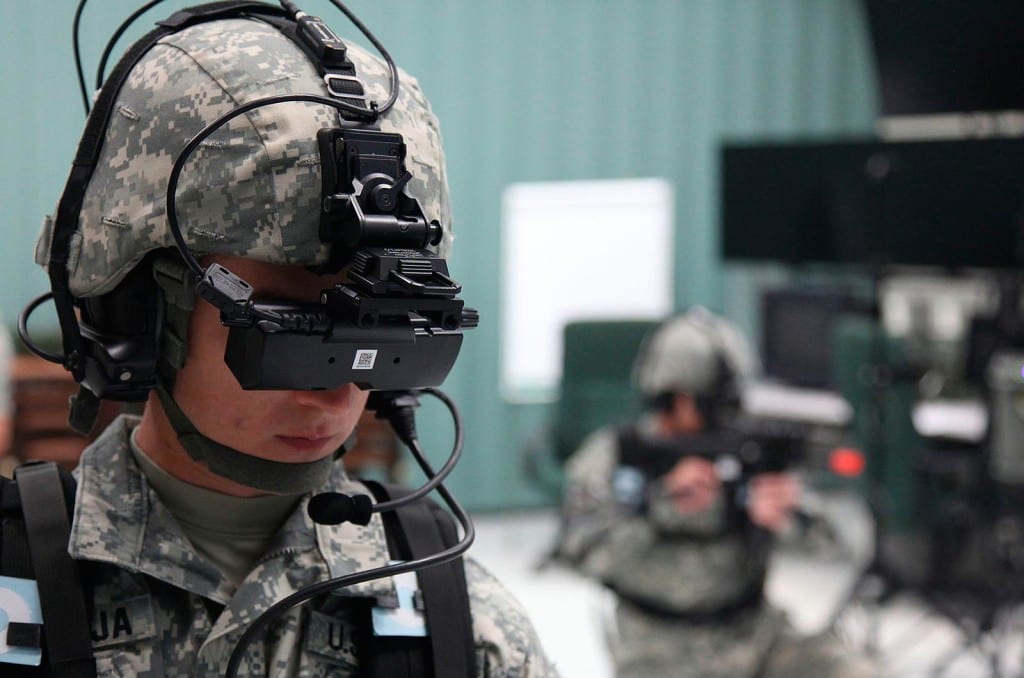 Pima County in Arizona uses a 300-degree, 5-screen, setup to train officers on how to react in certain situations. The scenarios, which include a man with a gun, or woman with a knife and a child, can produce multiple outcomes depending on how the officer reacts.
For the latest tech news and trends, Matterport 3D Tour information, Aerial Photography Service updates, 360 Virtual Tour projects, incredible HDR Real Estate Photography images, Architectural Photographer tools and much more, make sure to follow our blog:https://invisionstudio.com/blog/
Sources: ( ZDNET ) | ( TechRepublic ) | ( CarandDriver ) | ( Hypergrid Business ) | ( BBC News ) | ( Tucson News )
Tags: