We know that if an agent can list more homes, then they're going to make more sales. If they make more sales, they're going to make more money. So our focus has been on ways to help real estate agents get more listings.
Most Listing Agents Are Not Familiar With Immersive 3D Tours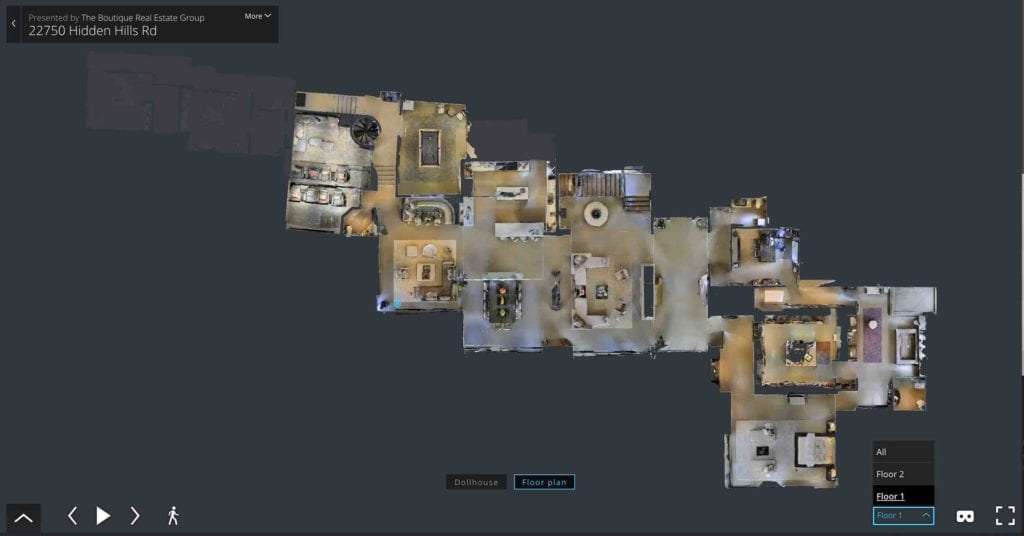 This type of technology will become the standard for real estate agents to show houses. It's right in line with the way people search for things online before they make decisions.
It Saves Listing Agents A Substantial Amount Of Time
Nothing is worse for a listing agent than needing to get in there car, drive out and show a home for sale to someone that unfortunately isn't truly interested in the actual house. Fortunately for listing agents, modern 3D Tours can help solve that problem by allowing the tour to take people through the property in a way that resembles real life.
It's the closest thing to actually being there without really being there, which means if you have to go and show a house to a person that has seen the Immersive 3D Tour, then there is a strong possibility of actually selling that house to that potential home buyer.
3D Virtual Tours Are Not Your Traditional 360 Virtual Tours
The 360 Virtual Tours that listing agents were familiar with were nothing more than a few still images that were set to music and placed into a slideshow template. Immersive 3D Tours aren't that. They aren't even virtual tours. In reality they are 3D renderings of real life locations. By meshing the entire floorplan together of a property, it allows viewers to walk through a home from foot to foot, as if they are really viewing the property in person.
Sellers Go Insane Over Them
Leveraging Immersive 3D Tours gets the seller more engaged and invested in the sales process. Additionally, home sellers become more excited to post this "really immersive 3D tour" of their house to all of their friends on Facebook. Then all of the friends of the seller now see the listing agent (you) as someone who goes above and beyond all of the other agents to help a seller sell their home, creating raving fans through word of mouth and social media in the process.
They Can Be Used In A Variety of Ways Online
Immersive 3D Tours can be used in a variety of effective ways. You're normally provided with an "Unbranded Link" for the MLS, and then a "Branded Link" so that you can then post that link on your social media profiles. You can also use an embed code for the 3D Tour so that you can embed that tour on your website.
It's Well Worth The Money
Obviously we think it's worth the money for a real estate agent because we're the one selling the service and the real estate agent is paying us.
If you got just 1 more listing per year because you're using Immersive 3D Tours on your listed homes, would you weigh out your options when it came to investing into marketing options ?
Most agents spend money on getting professional photos taken of a house that they're trying to sell. Now you can blow your home seller away with Immersive 3D Tours.
For the latest tech news and trends, Matterport 3D Tour information, Aerial Photography Service updates, 360 Virtual Tour projects, incredible HDR Real Estate Photography images, Architectural Photographer tools and much more, make sure to follow our blog: https://invisionstudio.com/blog/
Tags: