It's crucial we are all on the same page when discussing Luxury Real Estate Photography. Luxury Real Estate Photography is when a professional photographer creates photos for an estate that a real estate agent is going to sell on the housing market. In other words, photos are being created that will be placed on the MLS (Multiple Listing Service).
Photographers usually tend to become very attached to their images. Unfortunately, in a business that is detached from most of the artistic freedom one enjoys with other forms of photography, the photos one takes of an estate are meant to last a couple of days, and although they will be incredible and breathtaking, you need to remember that these photos are for a fast-paced industry and are only temporary.
After all, as a luxury real estate agent you are expecting that your photos will be the main reason that your listing just went under contract in less than 48 hours…right?
Now, we're not saying the resulting images aren't valuable and aren't worth a price. However we need to relax a bit on the artistic aspect and instead treat luxury real estate photography as a business where one minimizes subjectivity and concentrates on producing a product that can be duplicated one photo shoot after another.
We are firmly convinced that real estate agents intentionally make houses look terrible in MLS listings. Terrible, and extremely small. Here are a few tips that will help you better understand the benefits of good Luxury Real Estate Photography.
Photo of the Main Living Area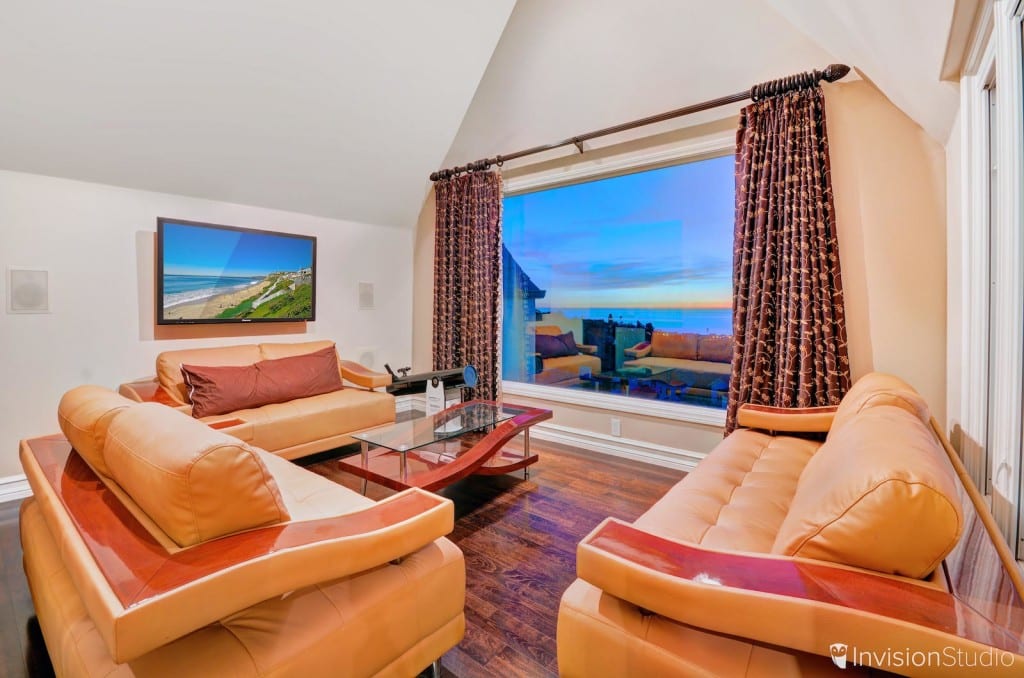 The living room photo is probably the most important photo in a luxury real estate listing. This is where people spend most of their time in the home, so they want to see that it is open, attractive, and functional.
We usually walked around the room for a few minutes looking through the viewfinder until we find the best angle for making the room look as large as possible.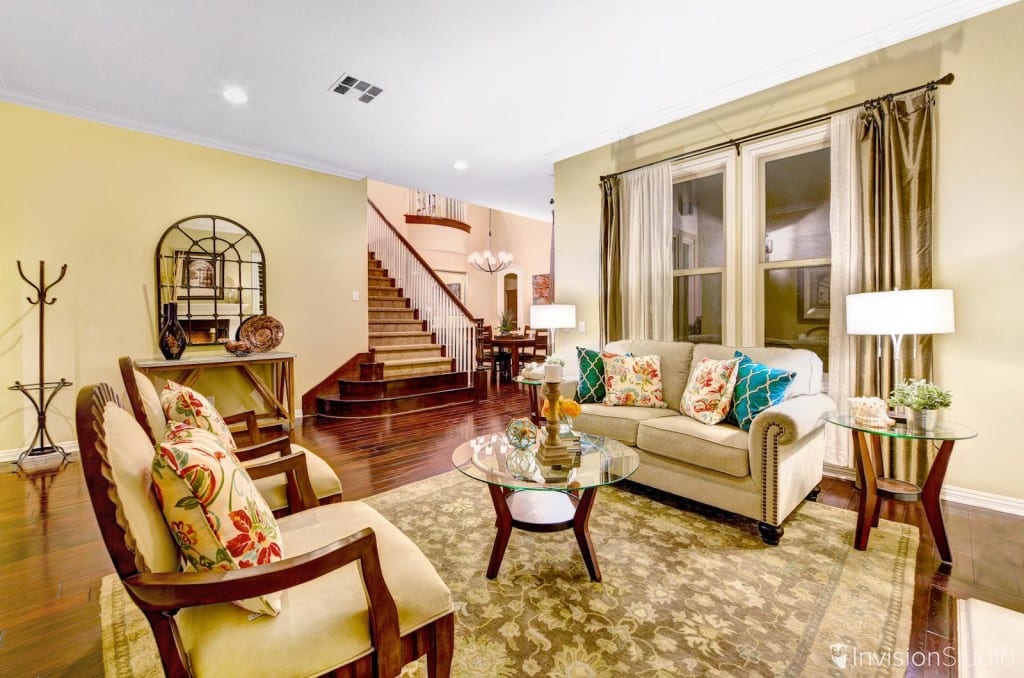 TIP: Our Luxury Real Estate Photographers found that placing an area of carpet closest to the camera (instead of furniture, a wall, etc) make a room look extremely large because the wide angle lens distorts distances to make things closest to the camera look larger than they appear in real life. On wide angle lenses, the areas nearest the edges of the frame distort far more than the center of the frame.
Photos of the Neighborhood
Typically, one of the main selling points of a home is that it is in an established neighborhood with large mature trees, a park, and wide streets.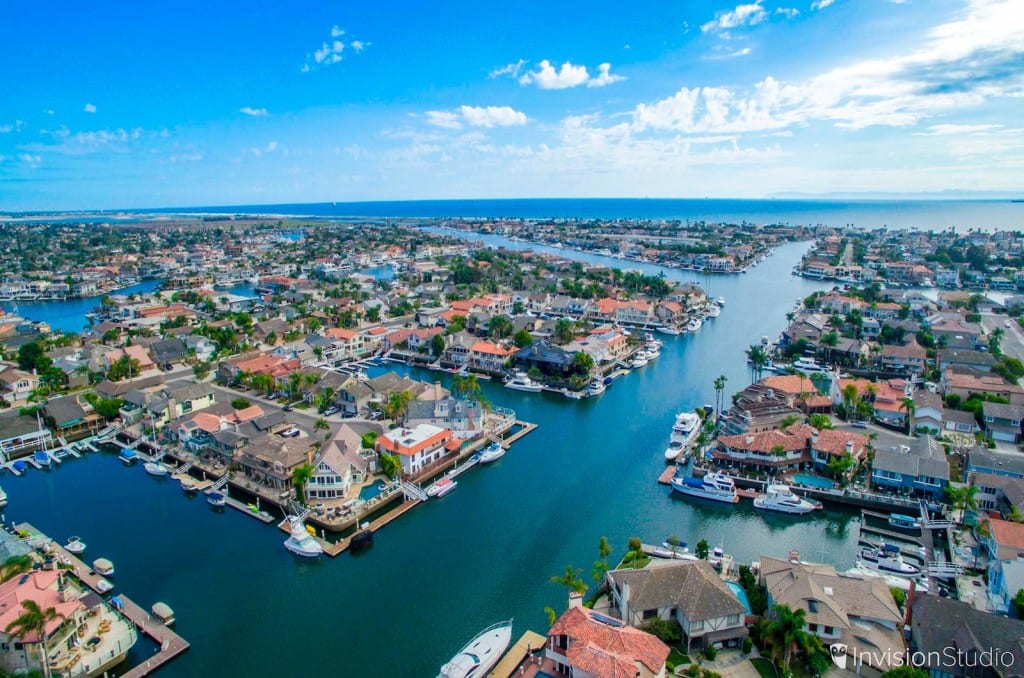 At Invision Studio, we chose to capture this selling point in a photo using the DJI Phantom Aerial Drone.  As a Luxury Real Estate agent, you might be asking yourself if using drones in your Real Estate business is practicable or necessary to stay competitive? Whatever you decide, drones and Aerial Photography Services are shaping up to be the next evolution of cutting edge Real Estate marketing tools that are surprisingly affordable.
Imagine the potential an unmanned aircraft system has to capture footage of ideally suited properties, such as properties with vast amounts of land and properties with incredible views? Even simply just to capture elevated shots previously unreachable or images from above to examine the property layout and property line. Professional Drone Photography Services stand to "elevate" a Real Estate professional's ability to highlight the unique and distinct aspects of a property and its surroundings.
For the latest tech news and trends, Matterport 3D Tour information, Aerial Photography Service updates, 360 Virtual Tour projects, incredible HDR Real Estate Photography images, Architectural Photographer tools and much more, make sure to follow our blog: https://invisionstudio.com/blog/
Tags: