It's essential that Realtors know how to market their properties by staying up with the latest trends in Real Estate Marketing technology.
For most Realtor's, the traditional marketing tools such as fliers and newspaper ads have had little to zero return on investment. As technology has progressed over the years, new Real Estate Marketing Tools were introduced. Tools such as MLS Online Listings, Professional Real Estate Photography, and template property websites were made popular and effective in the early to mid 2000's.
It wasn't until full-screen high definition 360 Virtual Tours, online open houses, and social media marketing came into effect that buyers and sellers finally started taking notice of the easily accessible Real Estate Marketing Tools which can save time and help make buying or selling a home seem effortless. Through forward thinking and implementing Real Estate Marketing Tools such as these, brokers and agents have experienced more deals closing with less one-on-one customer contact and much less time spent on each listing.
Nonetheless, new technology is always evolving. In the past few years, we've been privileged to be a part of the evolutionary shift of photography and virtual reality technology. New improvements to Aerial Drone Photography Services and the recent launch of virtual reality with VR Headsets and Matterport 3D Tour Technology makes for an exciting time in the Real Estate industry. We can only wonder what's next?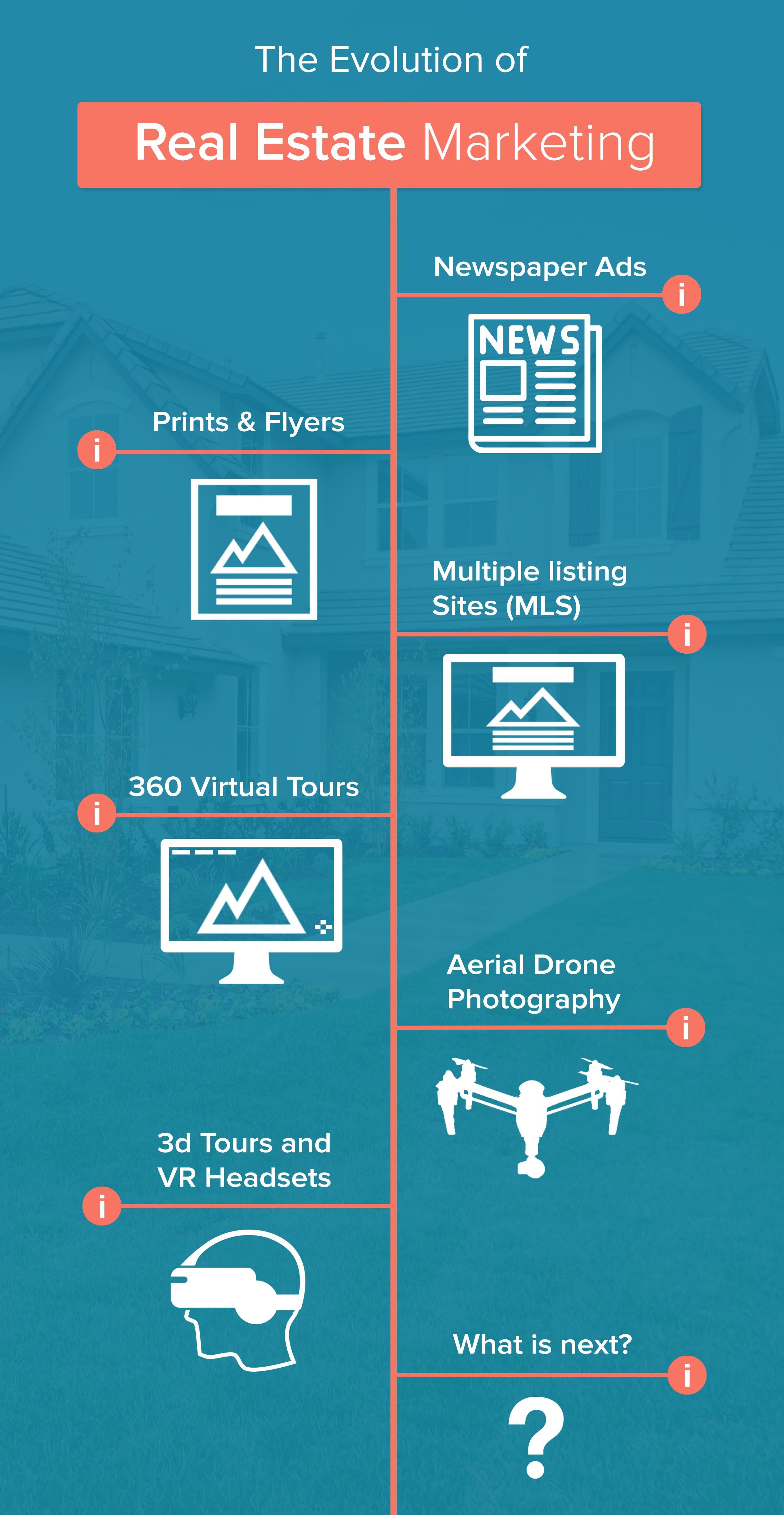 For the latest tech news and trends, Aerial Photography Service updates, 360 Virtual Tour projects, incredible HDR Real Estate Photography images, Architectural Photographer tools and much more, make sure to follow our blog: https://invisionstudio.com/blog/
Tags: