Slideshows and videos quite frankly don't let your prospects look around and see your restaurant.
Exceptional expectations from your restaurant's patrons come with the responsibility of fulfilling them. In the business of restaurant marketing, this holds true more than anything else.
See, it's not just about the food. It's also about:
The service

The ambience

And the little things that matter
The start of your marketing journey for your restaurant begins from the time it is discovered online and goes on even after the person has left your restaurant after a sumptuous meal.
If your online experience covers all the essential touch points, your guests will have the proper expectations set when they actually visit.
With 'Search' now becoming the main competitive market for most businesses discovery, Google has given restaurants an opportunity to better their marketing assets with interactive Restaurant 360 Virtual Tours.
People who search for your business (or even restaurants in your area) can now get a preview inside your restaurant prior to visiting in person.
People want to experience what they see. If they see a family having a great time over a meal at a restaurant that has exceptional food and great ambience, they will project themselves into the scenario of a comparable experience.
If they notice someone enjoying an incredible prepared signature dish, they'll want to savor the dish as well. The best possible way to 'create' this visual is by getting a Restaurant 360 Virtual Tour.
The 360 panoramic shots of your restaurant give people an opportunity to preview the exact ambience before visiting. Now, when they visit the restaurant, the perception in their head matches the actual ambience of the restaurant, ensuring that their expectations are fully met.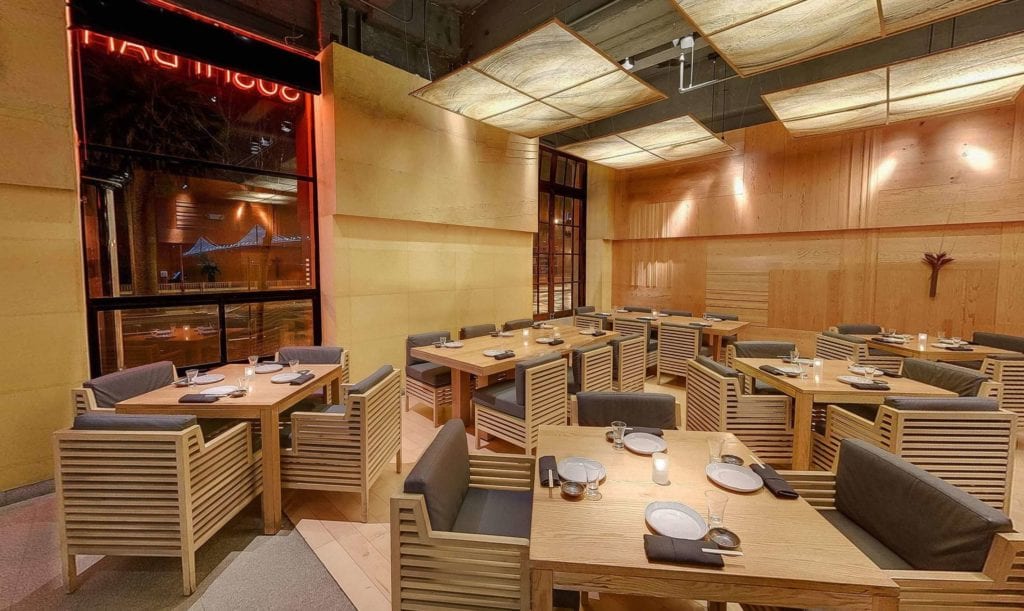 A Few Know Stats
Over 80% of customers in today's market select a restaurant based on the information available online.

48 % of them prefer to review restaurants through virtual 360 degrees panoramic view,

35 % of them prefer photos

17% videos

Searches with local intent on mobile are 50% more likely to convert into on-ground visits and 18% lead to sales.
Share The Restaurant Virtual Tour With Direct Website Visitors
Restaurant Virtual Tours can easily be embedded onto your website. All you need to do is integrate a simple code on your site and the tour can be viewed by people who directly visit your website.
In addition, you can also offer the page linking your Restaurant Virtual Tour to your profile on third party review websites.
Help Your Sites Search Engine Rankings
The information and reviews received from your Google My Business listing is essential for your ranking in organic search. With a complete listing (filled from top to bottom), photos and a Restaurant Virtual Tour, you'll have a competitive edge against other restaurants who don't use these innovative tools and as result, get to outrank them online.
Improve Engagement With Your Loyal Following
Seamlessly share your Restaurant Virtual Tour with your loyal following on social platforms. Whether it is Facebook, Twitter, Instagram or Google Plus, you can copy the html code and share it as a status update and also keep it as a 'pinned' post so that it remains highlighted in your page.
For the latest property photography tips, aerial photography updates, 360 Virtual Tour projects, immersive 3D Tour trends, and much more, make sure to follow our blog: https://invisionstudio.com/blog/
Tags: