Well-designed rooftop spaces not only provide a great hangout spot for multifamily housing residents, but can also increase leads, revenue, and retention. A new amenity has climbed to top of residents' wish lists: The Rooftop is now the trendiest place on the property to be.
These multi-functional and attractive spaces are the newest, most wished for amenities hitting the multifamily market. Rooftops are now providing a trendy and chic atmosphere where residents desire to spend a majority of their time enjoying skyline views — leading to opportunities for extra revenue and an increased likelihood that renters will renew.
Taking in the Views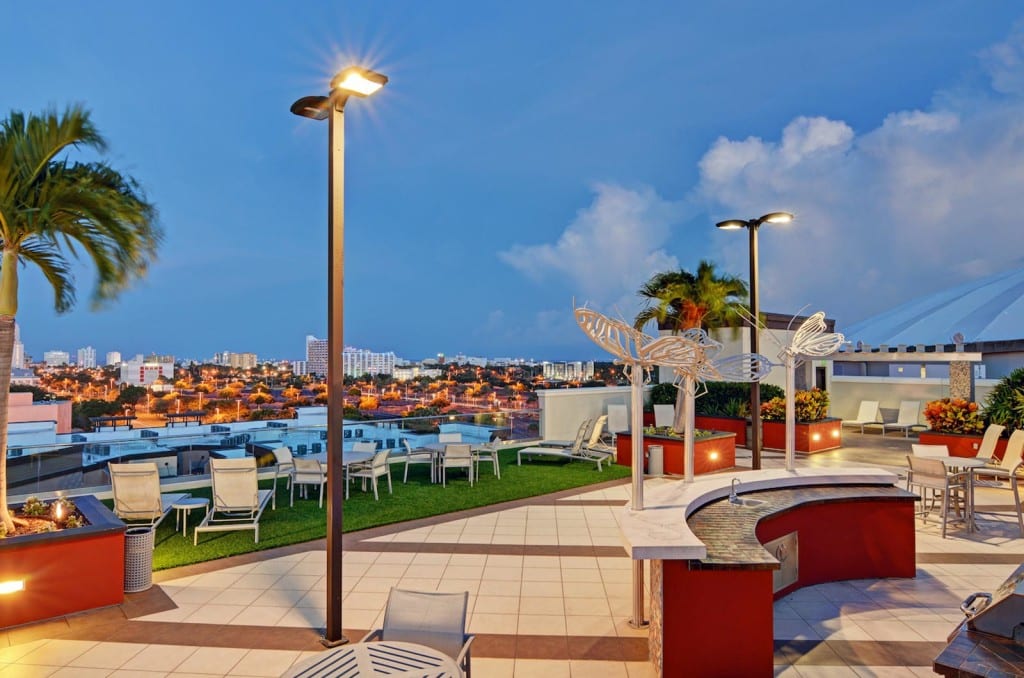 What's the main driver behind the rooftop frenzy? Architects agree: "The View!". On most multifamily rooftop decks, all residents can enjoy an incredible skyline view while swimming, grilling, or exercising, without having to pay premium dollar for a penthouse unit.
"The guy on the second floor of a building downtown gets a view of the building next door," says Mark Humphreys, CEO of Dallas-based Humphreys & Partners Architects. But upon entering the rooftop, the image of an uninspiring building wall is long forgotten. "That person owns that skyline view. That's his view too."  
Taking notes and ideas from the resort industry, developers are attempting to make this new "must-have" space as breathtaking as possible. Everything from pools to putting greens are making their way onto multifamily rooftops. While the most common features include outdoor lounge spaces with TVs – or movie projectors, grilling areas, fitness centers, fire pits, and gardening areas – some rooftops are offering more-unique amenities, such as dog parks, wine bars, and even yoga studios.
Rooftop Revenue and Retention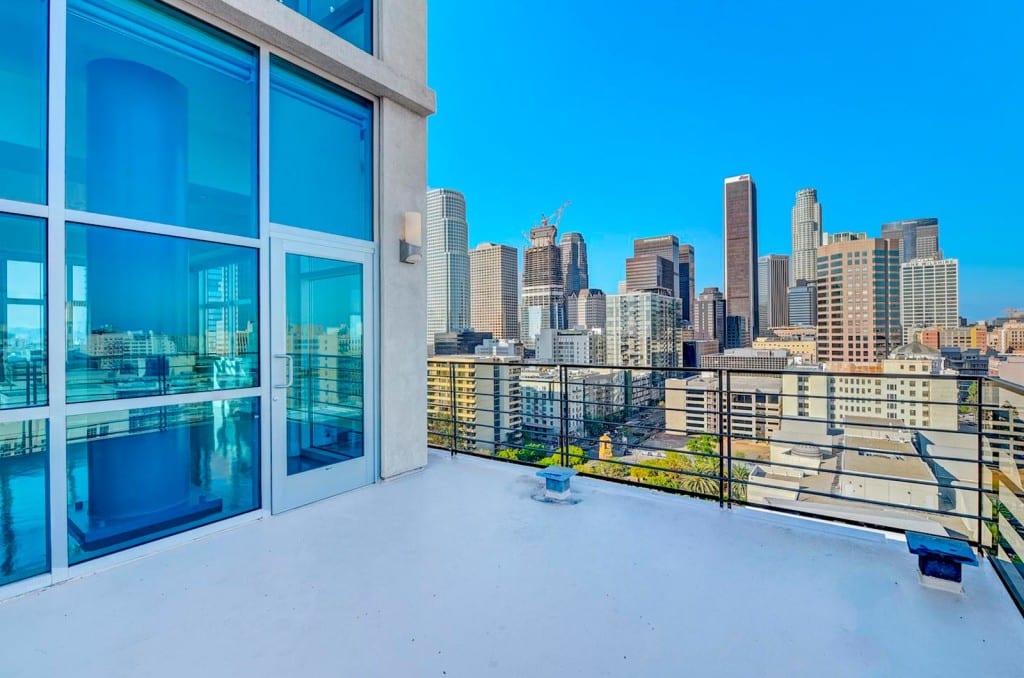 While creating rooftop spaces can be expensive for real estate developers, residents will often pay more for breathtaking rooftop views, even leading to a potential one-year return on investment by including the space. Increasing rent prices even by small margins, such as .20 cents per square foot, for units at a property with a rooftop view pays off for both owners and renters.
"The evidence we've seen on our properties, and with other properties, is that if you don't have a rooftop amenity, then you just lost revenue," Humphreys says.
The rooftop space should blend as a signature element of the whole building design, which will not only satisfy current residents, but attract future tenants, as well. It's a way to project the community lifestyle and image better than any billboard or sign can.
Gardens in the Sky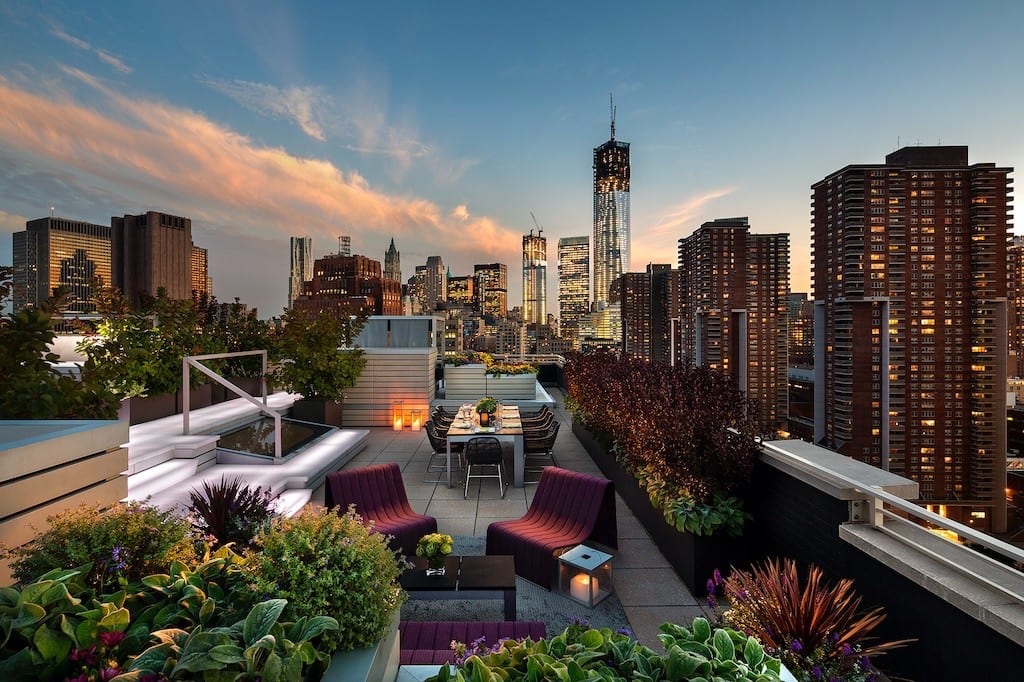 The need to go green is steadily increasing across all forms of building, and green features have made their way to multifamily rooftops in both aesthetic and functional ways.
"I think in general, we're seeing trends on how to green up spaces both in a sustainable way and in a visual way," says Harvey.
Humphreys includes foliage in unoccupied areas of the roof to minimize hard, uninviting concrete spaces. Rooftops also have load capacities and occupancy constraints, which can leave empty concrete eyesores on sections of the roof.
But rooftop spaces aren't just about piling up an empty deck with popular amenities — it's about creating an atmosphere that feels warm, fun and comfortable.
"Don't think of it as just another amenity box to check," says Harvey. "Ultimately, this is the backyard deck your resident would have if they had a single-family house. Make it comfortable and inviting so they feel at home."
For the latest tech news and trends, Matterport 3D Tour information, Aerial Photography Service updates, 360 Virtual Tour projects, incredible HDR Real Estate Photography images, Architectural Photographer tools and much more, make sure to follow our blog:https://invisionstudio.com/blog/
Tags: