On December of 2016, VR's premier leader – Oculus Rift went on sale, signaling in the next wave of immersive virtual reality technology.
In the fall of 2015, Facebook added a 360-degree video option, achieving parity with Google/YouTube for such videos and 'virtual tours'.
Oculus founder, Palmer Luckey, has expressed the expected far-reaching promises of the thrilling new technology – treatment of post traumatic stress disorder (PTSD), military and emergency response training, advanced gaming capabilities, and educational applications.
However, the innovative founder also seems to have well-grounded expectations, stating that the technology will not solve every problem and that new expertise in VR content creation is needed in order to reach full potential. A very crucial question then arises, who will paint on this much better canvas? After all, the new immersive headset virtual reality device is only the viewer, not the content itself.
While nearly every teenager in America can record and post videos of surprisingly great quality, Immersive VR Headsets will demand a more precise eye for content creation.
No doubt the modern advances in Immersive Virtual Reality devices like the Oculus Rift have raised the bar for the actual content to be viewed. The notion of 360 Virtual Tours and immersive photography will require a nearly perfect experience, or it will likely not be adopted.
Competition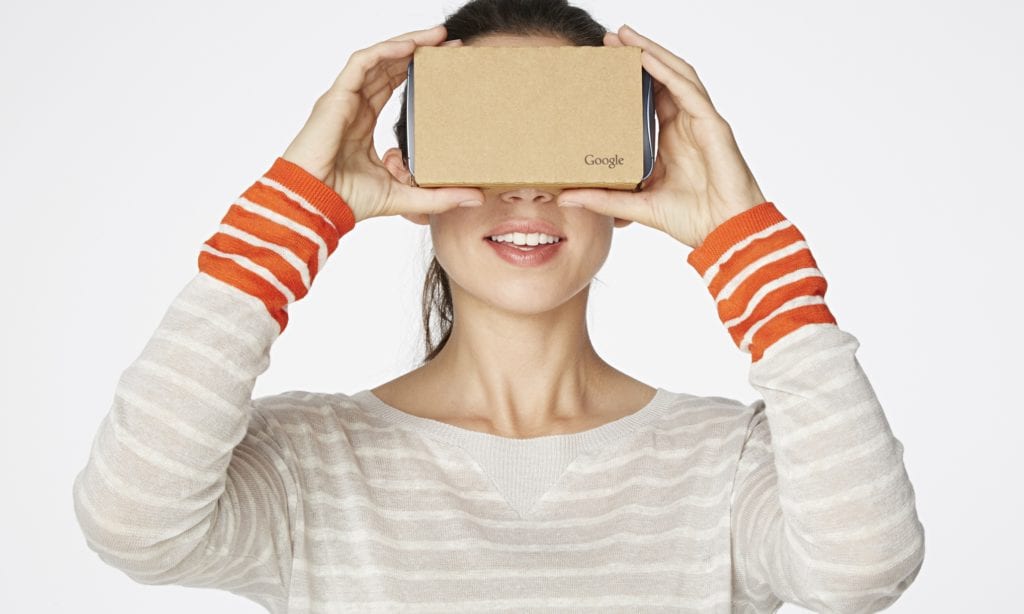 With some big competitors getting in the VR game right away, the market may experience a tug-of-war in pricing, features and quality in the early days. Samsung GearVR is already on the market at only $99, while a frill-free Google Cardboard option is less than $25. Again, quality of content and processing may ultimately define the significance difference for such devices.
Do You Even Need An Oculus Rift Headset to 
Experience Immersive Content
360-degree video and photography and GoPro enable point-of-view images and virtual tours to be used by companies to easily display products, events or facilities in a virtual environment. While much of the lower-end content may not be suitable for commercial uses, highly professional immersive content can provide a distinct marketing channel.
Most importantly, such content can be easily viewed on any of the millions of laptops or smart phone in the world, without having to depend on a small installed base of VR headset technologies. The same, professional content will also be applicable for VR headsets once that user base becomes more established.
Content is King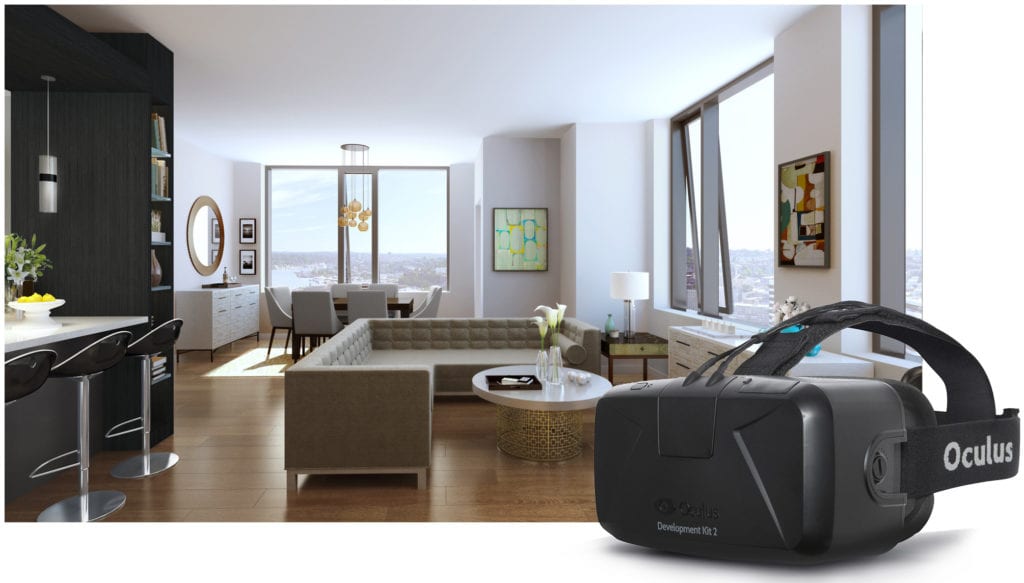 No matter whether you are an early adopter of VR headset technology such as Oculus Rift, or want to market to current customers who don't yet have access to such devices, putting together professional content for such virtual tours is likely a huge barrier. There are established resources for such content.
Their industry-leading approach not only is built upon a professional photographer's 'eye,' but also on a devotion to developing an intuitive and engaging interface customized for each environment, giving the viewer an experience of actually being there. This content is being used by Educational, Health Care and Commercial institutions to create more website traffic, to provide links through embedded 'hotspots,' and to convert business through a unique and immersive interface.
For the latest tech news and trends, Matterport 3D Tour information, Aerial Photography Service updates, 360 Virtual Tour projects, incredible HDR Real Estate Photography images, Architectural Photographer tools and much more, make sure to follow our blog: https://invisionstudio.com/blog/
Tags: