360 Virtual Tours have become a great way to immerse potential home buyers into a home. With 92% of home buyers now considering the addition of Professional Real Estate Photography to an online listing to be crucial, it is statistically proven that the average real estate listing with a 360 virtual tour receives 38% more views than property listings without 360 Virtual Tours.
Learn How A 360 Virtual Tour Benefits Realtors: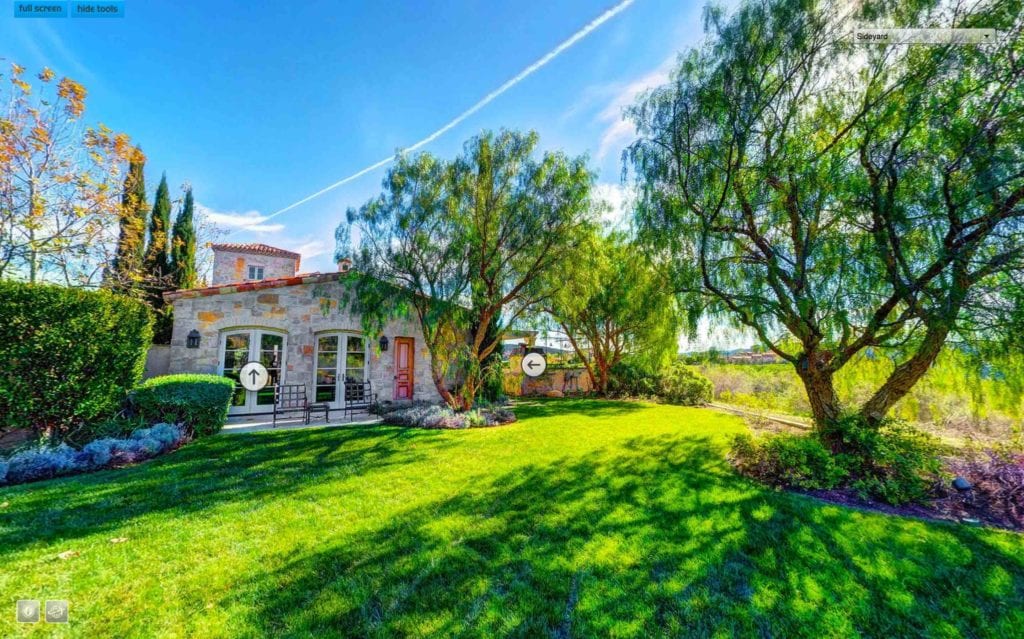 360 Virtual Tours are reminiscent of a 24×7 open house – available anytime online without real estate agents or the home seller having to showcase the property to you.

360 Virtual Tours are great real estate  marketing tools to help you and consumers pre-qualify properties, saving both parties time and money.

On average, 360 Virtual Tour receive 13 hits per day and each 360 pano's gets four views per day.

Today's homebuyers are becoming much more Web savvy. Additionally, 60% of homebuyers are using the Internet to get home buying information.

Internet homebuyers are more educated and invest a good amount of time investigating the housing market and financing options before contacting an actual real estate agent they like.

By the time online home buyers contact a real estate agent, they have a pretty good understanding of what they want, where they want to live and what they can afford.

Online home buyers spend 4.6 weeks investigating homes and neighborhoods before contacting a real estate agent as opposed to 1.9 weeks for traditional homebuyers.

Traditional home buyers spent over three times as much time looking for a home with a real estate agent than Internet buyers do (6.44 weeks versus 2.10 weeks)

78% of Internet homebuyers found their Realtor online. By the contrast, most traditional buyers find their real estate agent as a result of farming, referrals, advertising or sign calls and 23% of Internet homebuyers discovered the type of house they wanted on the Internet.

Additionally, Internet homebuyers act quickly and purchase a home in less time than do traditional home buyer.

Nearly all potential online homebuyers (96%) are very likely to use the Internet the next time they purchase a home.
By the time Internet buyers contact a real estate agent they have often:
Chosen the neighborhood they want to evaluate

Narrowed their choice of homes

Come up with a list of homes they want to see

Understood what they can afford and what their mortgage options are
Learn How A 360 Virtual Tour Benefits Home Sellers: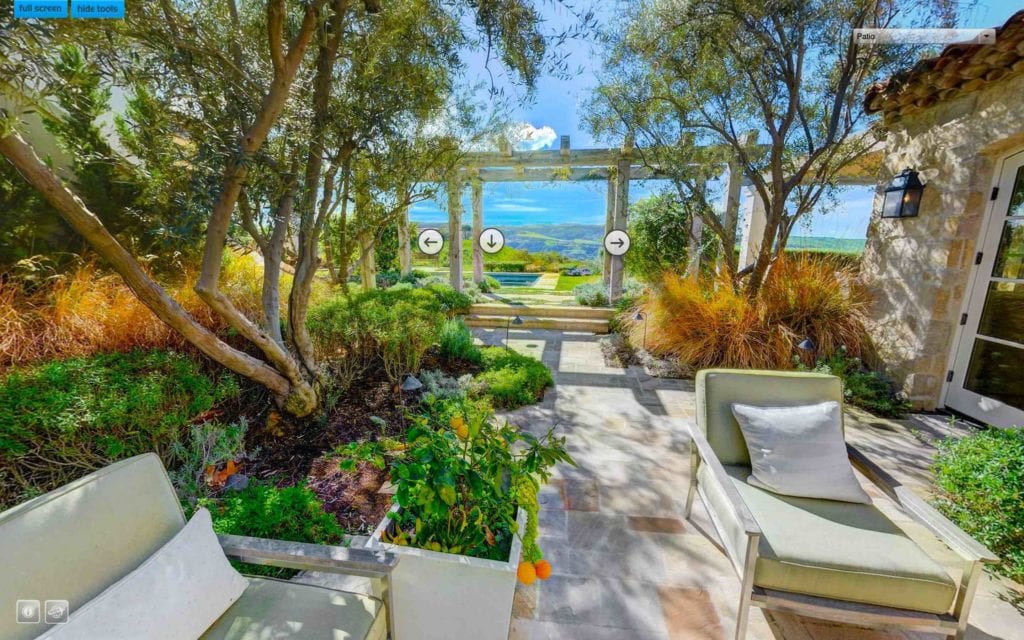 Selling your property can be costly and time consuming. Traditional advertising such as newspaper ads, brochures, and open houses have a limited reach. Additionally, these traditional forms of marketing don't give home buyers a feel for what your property actually looks like.
Search engines are being use to extend the marketing of a property. In today's day and age, It has become common for 360 Virtual Tours to be used by realtors. This now provides sellers with an enormous added audience.
Potential home buyers from all areas of the U.S. and beyond can view your property.
This online marketing tool is available 24 hours a day, seven days a week

You can now sell your property quicker, saving you time and money!

Avoid the hassles of wasteless visits to your property.

Advertise your property through the real estate sections of leading Internet sites in addition to the links provided by Virtual Tour Companies.

Email your property tour to prospects anywhere around the country.

Offer people the chance to take a 360 virtual tour from anywhere with Internet access— from any remote location.
Learn How A 360 Virtual Tour Benefits Homebuyers: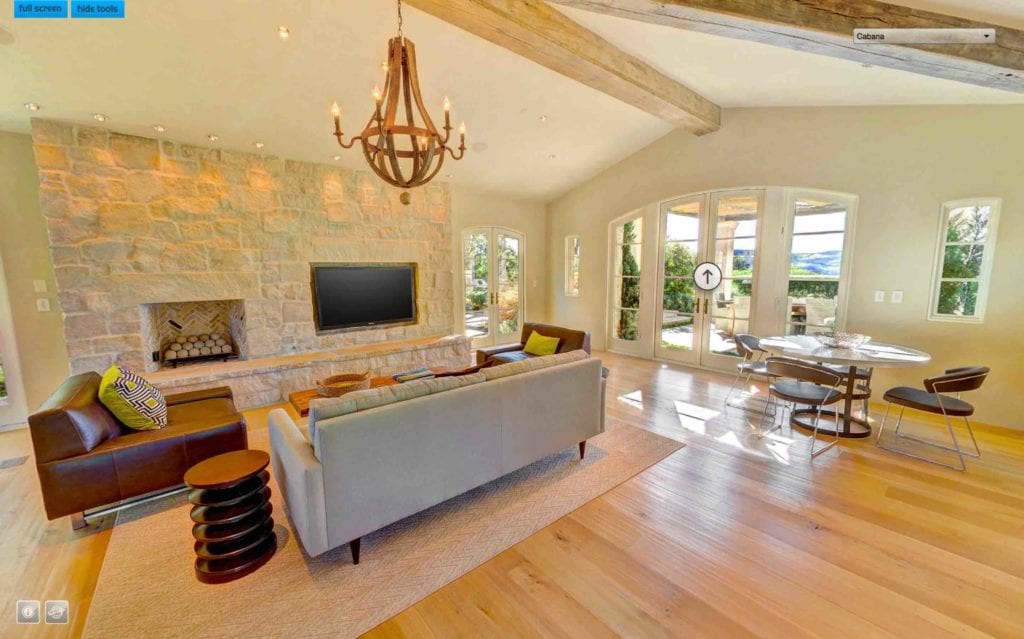 Searching for the right property can be time consuming and costly. Countless hours can be spent looking at properties and driving around to open houses.  360 Virtual Tours can now help eliminate hours of driving and viewing by optimizing time for both the buyer and their agent.
The Internet is becoming a major factor in searching the majority of properties listed for sale. Rather than merely viewing a small exterior photo and a plain text description, 360 Virtual Tours allow viewers to see full color 360º views of properties, 24 hours a day, 7 days a week.
Virtual Tours enables out-of-town home buyers to make qualified decisions efficiently and conveniently because now they have the ability to visually walk through the property without having to be there.

Professional 360 Virtual Tours are available 24 hours per day, 7 days per week.

Virtual tours can be taken and viewed from anywhere with Internet access.

Navigate through virtual tour images without installing software, plug-ins or any long downloads.

Home buyers can literally show the property that they are thinking of buying, to family and friends before they make a buying decision.

Use a Virtual Tour to look inside your future property when access to the property is limited — visualize room sizes and decorating schemes before you move in!
For the latest tech news and trends, Matterport 3D Tour information, Aerial Photography Service updates, 360 Virtual Tour projects, incredible HDR Real Estate Photography images, Architectural Photographer tools and much more, make sure to follow our blog: https://invisionstudio.com/blog/
Tags: