In an industry where a picture is literally worth a thousand words (and possibly several thousand dollars), it essential to understand how to get the most out of each shot when shooting Luxury Real Estate Photography. It is obvious that a listing with pictures attracts a lot more attention than one without. Whether you're an agent or a person trying to sell his/her own home, it's essential that you make a great first impression, and pictures are the best (and maybe only) opportunity that you will have to do just that. Here are some of the ways are Luxury Real Estate Photographers set themselves apart when shooting Luxury Real Estate Photography.
#1: Do A Walk-Through
Our Luxury Real Estate Photographers usually do a walk through of a property before they begin shooting. We then either ask the host or the agent to give us a quick tour so that our mind can begin to work out any issues that might arise ahead of time. Sometimes the host or agent will have some ideas of what could make for special shots and features of the space that they'd like to highlight. What ends up happening is our Luxury Real Estate Photographers will find themselves subconsciously thinking of solutions as they shoot other parts of the house, so by the time we get to the problem or feature areas, we have a few ideas already in our mind.
#2: Turn on the Lights!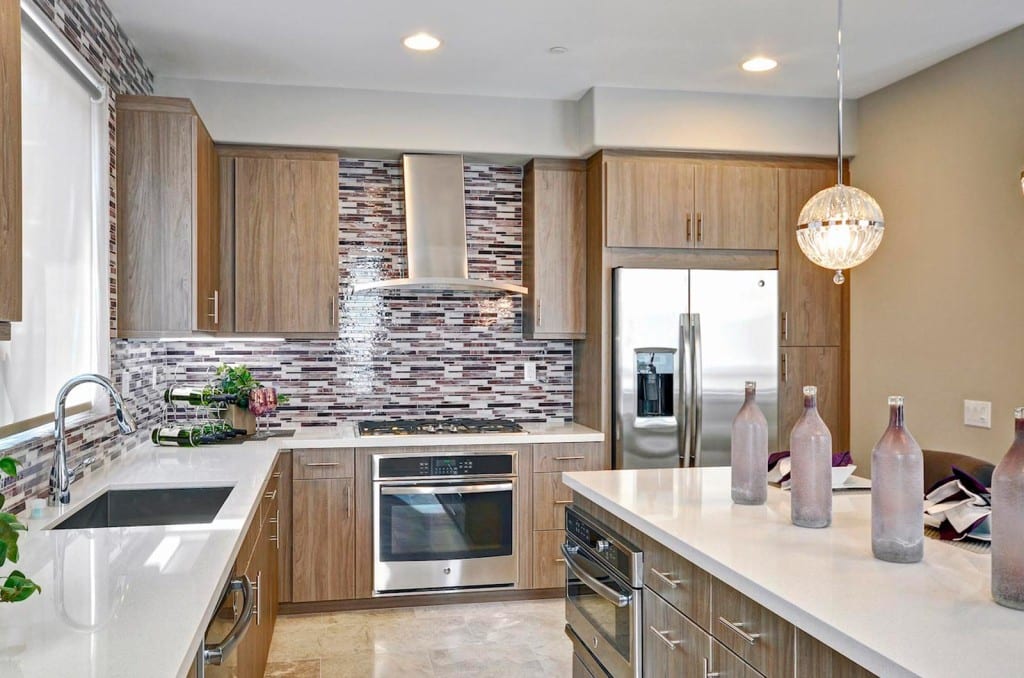 At Invision Studio, when our Luxury Real Estate Photographers go out to a job site, we typically turn on every light we have available to us. It helps make the space look inviting, comfortable and homey instead of dry and sterile. The only exception is if all the lights are fluorescent. If that's the case, our Luxury Real Estate Photographers recommend to switch out the lights if possible for something warmer. Warmer tones are usually more inviting.
#3: Focus on Lines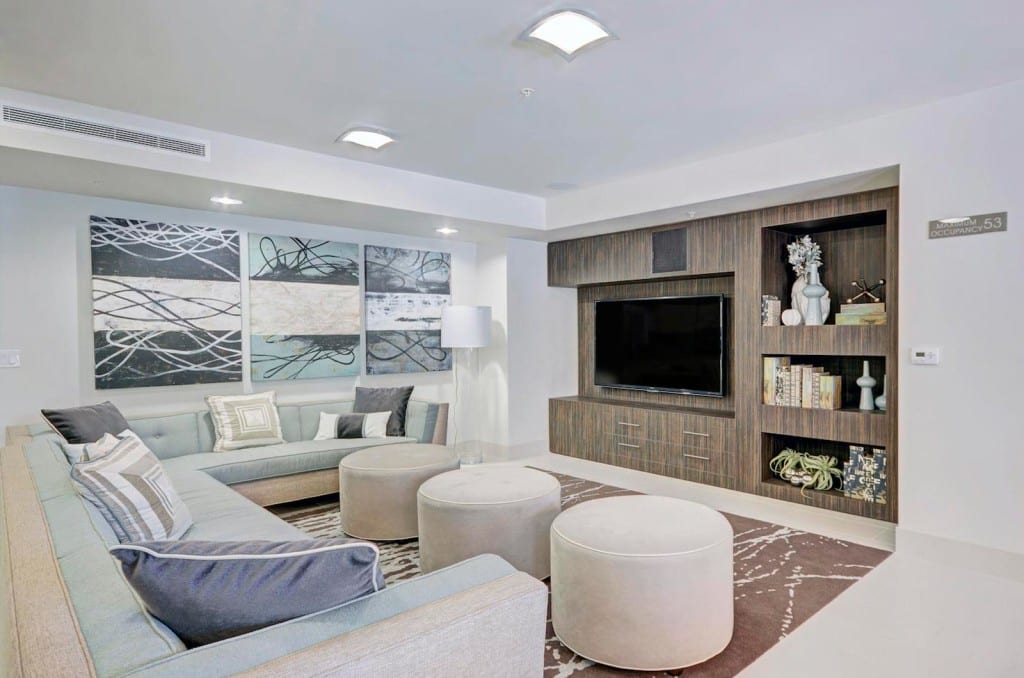 It's all about the lines. Our Luxury Real Estate Photographers are always on the lookout for leading lines – the armrest of a couch leading into the fireplace, the line of bar stools leading into the brick oven, a row of spice jars leading to the fridge, a shelf full of trophies leading towards the bed. Not only do lines make for a more pleasing image, but they also help make the viewer feel a sense of harmony to the space.
#4: Declutter the Property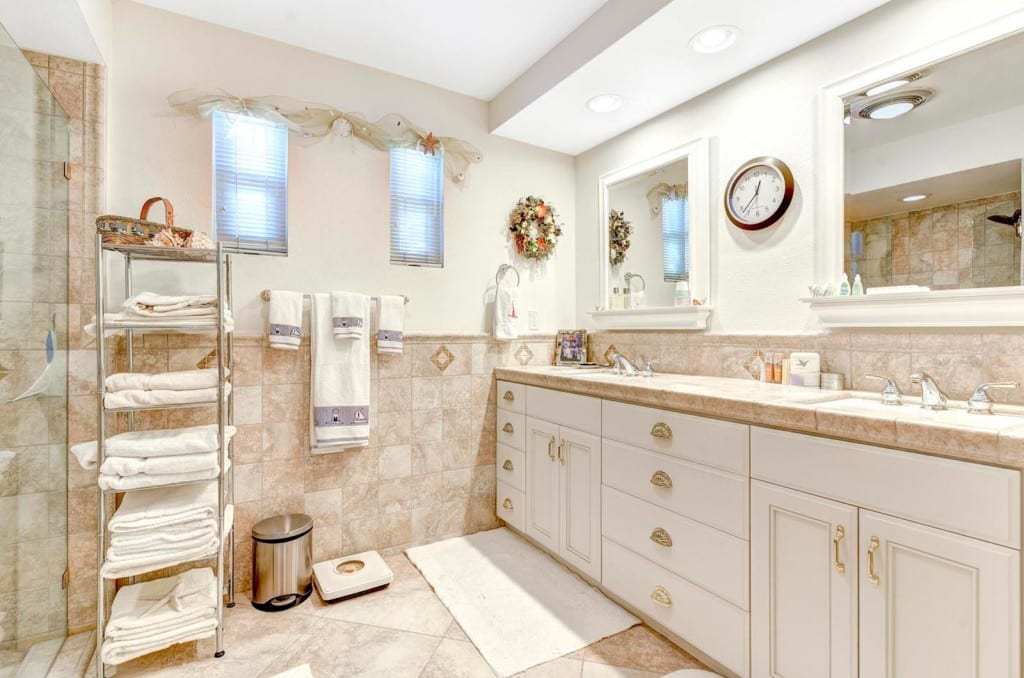 The less clutter the better. Everyone once in awhile, our Luxury Real Estate Photographers can try to shoot around clutter, but it's often much more effective to actually spend some time moving it out of the way. Although it can be more work on set, it will usually save our Luxury Real Estate Photographers hours of frustration and clone tool mishaps in post-processing. This is especially evident in tight spaces like bathrooms, where even a toothbrush holder, toothpaste, and a hair dryer can ruin the aesthetics and appeal of a shot.
#5: Close the Windows & Doors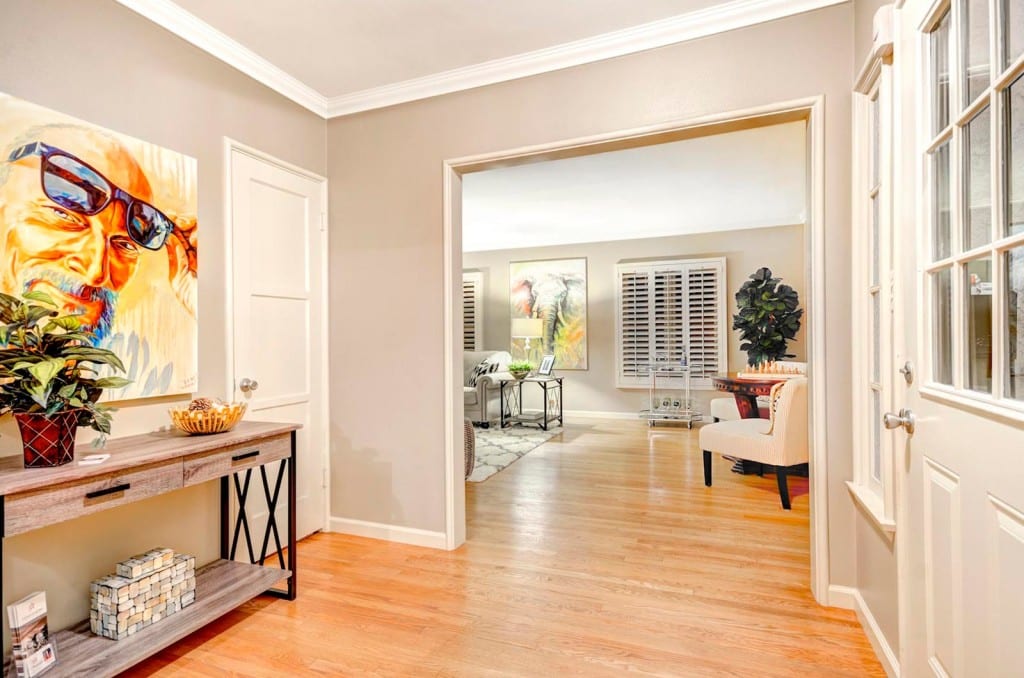 A majority of the time, when on site, our Luxury Real Estate Photographers will close the windows in all the rooms. The last thing we want is to go back into processing the images and realize that there are obstructing window frame lines that end up being very distracting and time consuming to fix in post-processing. They take focus away from the window and the scene or light outside.
Regarding doors, when they're wide open, they tend to distract from the room you're trying to display. Often it's aesthetically more pleasing when the doors are either closed all the way, or only left about a qaurter open, which can help show the flow of a room, especially if some warm light is leaking in from that crack in the door.
#6: Deflect Reflections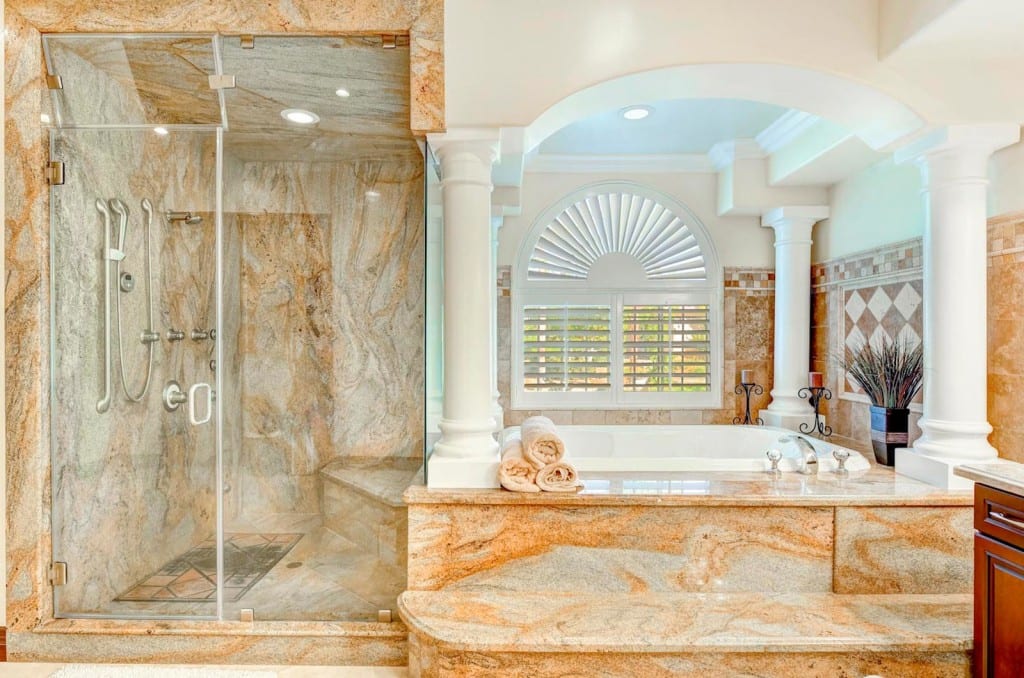 When shooting in rooms with mirrors or reflective surfaces, like shower doors in a bathroom, our Luxury Real Estate Photographers always try to keep themselves and their gear out of the shot. Sometimes, we use the timer on our camera or a remote shutter release to fire the exposure(s). That'll give our Luxury Real Estate Photographers much less mass to have to clone out or clean up in post processing. It's a lot easier for our editors to just remove a camera and tripod than a camera, a tripod, and a human body.
#7: Mix It Up
Our Luxury Real Estate Photographers use a mixture of wide-angle and telephoto focal lengths. While wide angle lenses, from 11-24mm, show much more of the space and are pleasing to the eye, they can be a bit distorting, and this is where tighter focal lengths come into play. This way our Luxury Real Estate Photographers can get the wide establishing shot, and have the opportunity to also focus on some unique details of that space using tighter lengths such as a 35mm, a 50mm, or even an 80mm. These are the shots that help a viewer more intimately connect to the space or property.
For the latest tech news and trends, Matterport 3D Tour information, Aerial Photography Service updates, 360 Virtual Tour projects, incredible HDR Real Estate Photography images, Architectural Photographer tools and much more, make sure to follow our blog:https://invisionstudio.com/blog/
Tags: