Architectural Photography can be as overwhelming as it is rewarding. Here are a few recommendations to help you get started in the right direction.
Always be aware to the direction of light as this can increase contrast, shadows, textures and reflections. High levels of contrast can deceive cameras into exposing the scene incorrectly, but exceptional Architectural Photographers can easily overcome this by applying exposure compensation.

Another critical trick is to bracket shots at multiple exposure values (exposing one for the highlights, one for the midtones and one for the shadows) and later merge them in a dedicated HDR program.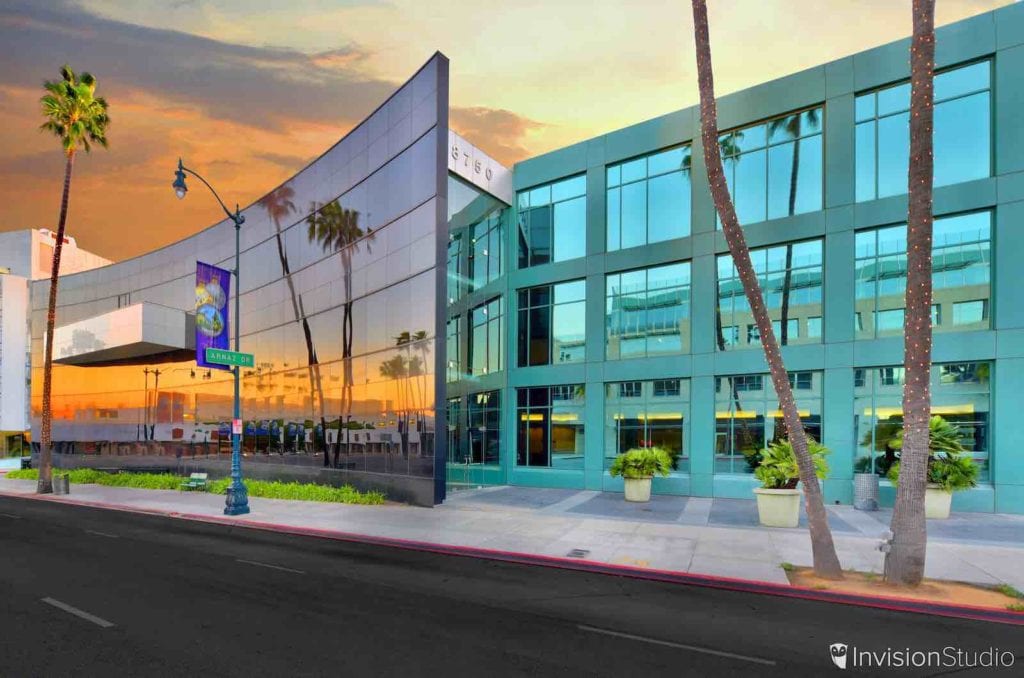 A wide-angle lens (and focal length) is perfect for Architectural Photography as it gives photographers an opportunity to frame the entire building within its environment. Unfortunately, at times you may find yourself in a shot where your lens may not be able to encompass the whole scene, which is where the helpful panoramic format can come in handy.
It's often said that it's what's on the inside that counts and sure enough architecture photography isn't restricted to the exterior of a building or property. It can be difficult to correctly white balance an interior setting, especially ones that are relying on various forms of artificial lighting, so our architectural photographers compensate accordingly in the White Balance menu or take a reading from a grey card. 

Alternatively you could use supplementary lighting, such as a diffused flash but be careful as this may take away the scene of its atmosphere and detail.
Unlike other forms of photography, compelling architectural images can be created in all weathers. A church on a clear day may strike the viewer as pleasant but maybe a bit boring, revisit it when there's a storm building overhead or a mist rising from the damp earth and the results can be altogether more fascinating. By revisiting and shooting the same building in these various weather conditions, architectural photographers can produce an assortment of portfolio shots.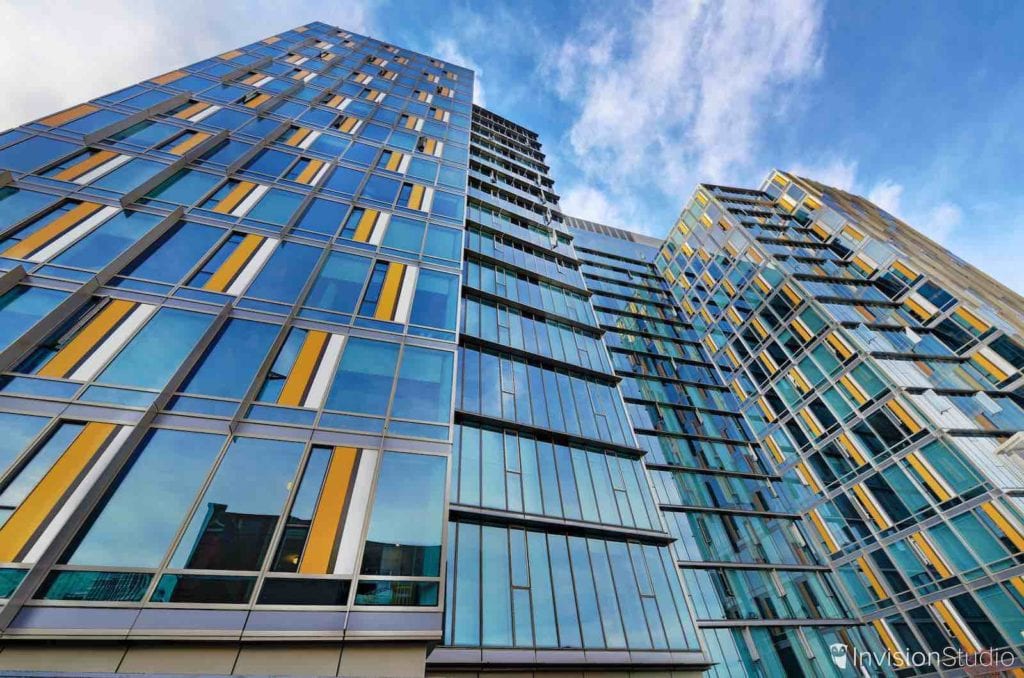 The average building is usually taller than the tallest photographer so there will naturally be some element of distortion in an architectural photo, but this can be employed to create a source of tension within the frame. 

Our Architectural Photographers recommend that you simply position yourself as near to the base of the building as possible and shoot straight up. If messing around with perspective isn't for you then stand further back and add a sense of scale to your image by incorporating everyday objects such as trees, transport, benches, etc.
Architecture is built on the principle of symmetry, so capturing this symmetry will ultimately reinforce the subject matter and hopefully strengthen the composition. Discover the centre of the symmetry by placing your hand between your eye-line and construct your frame around this centre. Alternatively break free of the cold and sterile straight lines and rectilinear angles and follow the principles of nature by including curves and circles in the form of shadows or reflections which can help to soften the structure.
For the latest tech news and trends, Matterport 3D Tour information, Aerial Photography Service updates, 360 Virtual Tour projects, incredible HDR Real Estate Photography images, Architectural Photographer tools and much more, make sure to follow our blog: https://invisionstudio.com/blog/
Tags: