Buying a home can be one of life's biggest milestones. Home buyers may look at a handful of homes before they settle on the perfect one. It can be a long and draining process, with the average home sitting on the market for at least 42 days. This is even more true for out of town home buyers.
The price of real estate keeps on rising and home buyers are getting more selective about their choices. As a result, sellers now are put in a position to display their homes in the best light possible. Usually, as a Luxury Real Estate agent you use photos and videos to sell homes online. Unfortunately that only gives your viewers a 2D experience, That's why a majority of luxury real estate professionals are now investing into 3D Tours and Virtual Reality.
Open houses are only a couple of hours a week. But when you have virtual reality and either a 3D Tour or 360 Virtual Tour as a way to showcase a property, your listing can now be open 24 hours a day, 7 days a week, 365 days a year.
How do I go about hiring a professional 3D Tour Service Provider?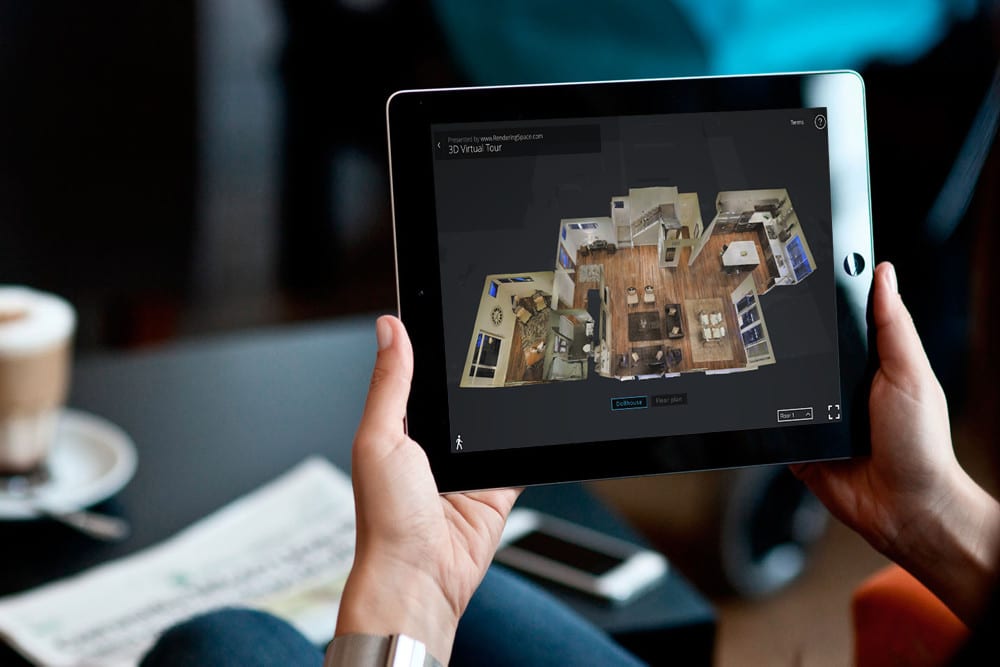 It is highly recommended that you hire a professional 3D Tour Service Provider who understands how to properly capture an estate in its best form. Usually, you hire a company such as Invision Studio, to come to your location to shoot your listing(s) with an Immersive Virtual Reality camera.
There's this instinctive sense of being there that you get with an Immersive 3D Tour that you simply don't get from photos or videos. The process is quite simple:
You schedule a 3D Tour Service Provider to come to location to shoot your property.

The 3D Tour camera is then place from room to room where it seamlessly rotates 360 degrees to capture each location.

The camera usually takes about 30 seconds to spin around where it then grabs a 3D, 360 view of its surrounding.

The software then begins to mesh each location together.

The professional 3D Tour Service Provider will then complete post production work, then submit the final 3D Tour to get published into the 3D Tour hosting portal.

Finally, the finally project is emailed to you ready to integrated into your listing or site with ease.  
Immersive Virtual reality has dynamically changed the real estate industry simply because it's at a third dimension to real estate. It allows viewers to step into the living room, and to open the doors and walk into the terrace. You're ultimately having a deeper and richer experience then any photo or video can ever give you.
For the latest tech news and trends, Matterport 3D Tour information, Aerial Photography Service updates, 360 Virtual Tour projects, incredible HDR Real Estate Photography images, Architectural Photographer tools and much more, make sure to follow our blog : https://invisionstudio.com/blog/
Tags: