Ranging from healthcare and education, all the way to entertainment and commerce, fully-immersive environments and surreal experiences are just some of the ways that Virtual Reality is changing the way we work, play, and live.
Virtual Reality is causing a monumental shift in the way we search, shop and experience the web. Additionally, it is steadily transforming the way we learn, live, communicate and connect with others around the world.

Virtual Reality has been around for some time, but it's the mainstream permeation and saturation of this technology that is changing the world on a number of different levels. With mass adoption through platforms like Oculus, HTC Vive, Cardboard and Playstation's VR, consumers and businesses alike have already begun flocking to virtual-and-augmented-reality platforms as they continue to roll out online.
With projected revenues topping $120 billion by 2020 for both VR and AR platforms, these platforms are set to create a dramatic upheaval in every industry imaginable.
3D Tours for Real Estate and Creative Spaces
Much of the real estate industry and remodeling industry are founded on the need for conceptualization. Clunky software and showroom or in-home tours are used as selling tools to help convince people to buy or remodel something. Imagine a world where the ease of conceptualization is increased thanks to the the visual power and lifelike realities presented by Immersive VR headsets.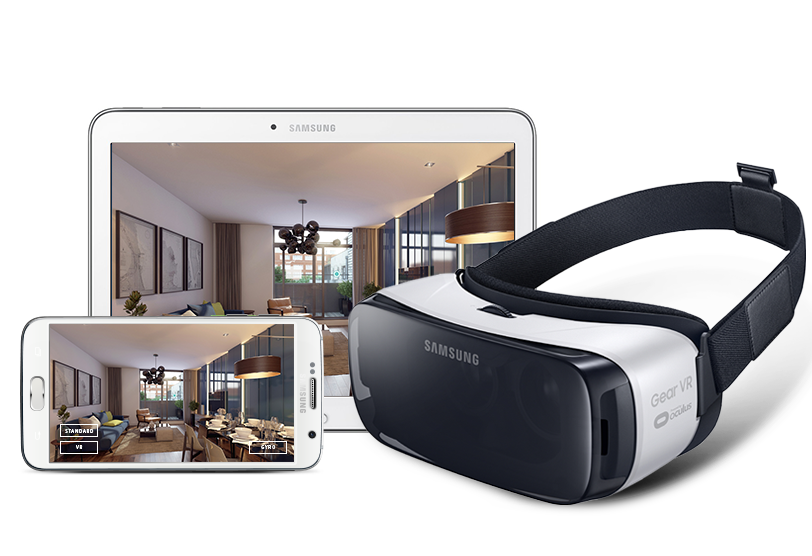 Imagine being able to tour a property or redesign a room and walk around it completely in VR. Better yet, what if you had the opportunity to pull in a sofa into one section of a room or throw a fireplace in a corner and actually visualize it without ever having to knock down or rip apart a wall? While there are some people that are amazing at visualizing spaces, not everyone has the ability to do so.
VR is set to change the world by creating a dramatic shift in our ability to visualize these spaces.
Construction and Architecture 3D Tours
Furthermore, conceptualization also aids in the architectural and construction industry. Just imagine the applications of having a building or home designed for you and physically being able to walk and tour that space at every stage of the construction or before you even break ground.
For the latest tech news and trends, Matterport 3D Tour information, Aerial Photography Service updates, 360 Virtual Tour projects, incredible HDR Real Estate Photography images, Architectural Photographer tools and much more, make sure to follow our blog: https://invisionstudio.com/blog/
Tags: