In the modern innovative and tech savvy era of the internet and viral marketing, where the customer experience comes first, there is hardly any other more engaging marketing tool than a Virtual Tour.
In Real Estate, statistics have clearly shown that potential home buyers spend as much as two thirds of their decision making time on the internet before actually buying or renting a property. Therefore, breaking the ice between sellers and homebuyers is imperative.
Virtual Tour: The Modern Marketing Tool
But how does a Virtual Tour really help realtors and business owners be successful? Virtual Tours are an increasingly popular online marketing tool and there are a handful of reasons to justify this statement.
The time when newspaper ads and brochures were more than enough to market a property is long gone (both commercial and residential). Today's market has a totally different business model. Why limit your reach, when you can position your property in front of buyers from all around the world?
But is this all that a Virtual Tour can do to help market a property? Definitely not! The list can go on for quite some time. Here are 10 essential benefits of a Virtual Tour.
Get the Maximum Amount of Exposure!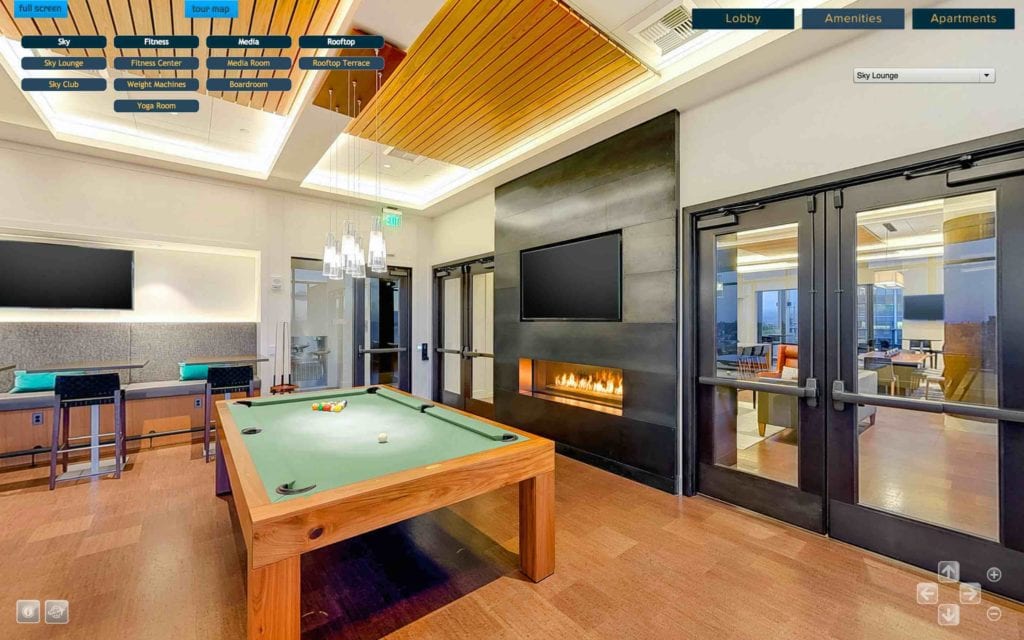 Save Time and Money
An interactive and dynamic immersive Virtual Tour can grab the attention of prospects all around the world with just a click of the mouse. Most consumers compare it to having an open house 24 hours a day, seven days a week. Who wouldn't want to get their property in front of millions of potential buyers and as a result, sell it faster at the same time?
Get Ahead of your Competitors and Reach More Buyers
Rather than just seeing a sketch of the property, with this amazing tool a potential buyer has the virtual key of the property, and therefore the ability to view it from any angle he wishes and irrespective of the time zone he lives in. Consequently, virtual tours can tremendously increase the sales-rate of a listing and, more than that, help a realtor get more listings.
Target your Prospective Audience
Have you ever thought what it would be like to convert every website visitor into real buyers, or every visit into a genuine purchase? Well, as we all live in this hectic society where time is money, a Virtual Tours comes in handy. Get your potential buyers' attention with a breathtaking Virtual Tour that will help you keep online visitors on your site longer, and at the same time give them the feeling of being on the property.
By having such an efficient and effective marketing aid, you also filter the property's visitors. As a result, you don't lose valuable time with people who just want to visit the realty, but are not particularly interested in buying it!
Seamlessly Get Their Attention
Buyers come first, there is no doubt about this. This is why it is important to make them become familiar with the property. Show them how their life would be after moving on that property with an immersive Virtual Tour.
Transparency and honesty can become the emotional triggering points that will make the difference! The only thing you have to do is to give them the freedom to virtually walk through the property.
No Software is Needed
No more headaches, no more trouble! A high-quality Virtual Tours made by a professional 360 Panoramic Photography company doesn't require software or any other IT skills! Market your property easily and effortlessly, by using one of today's most impressive online marketing tools: a Virtual Tour!
Plenty of Visual Information and Useful Tricks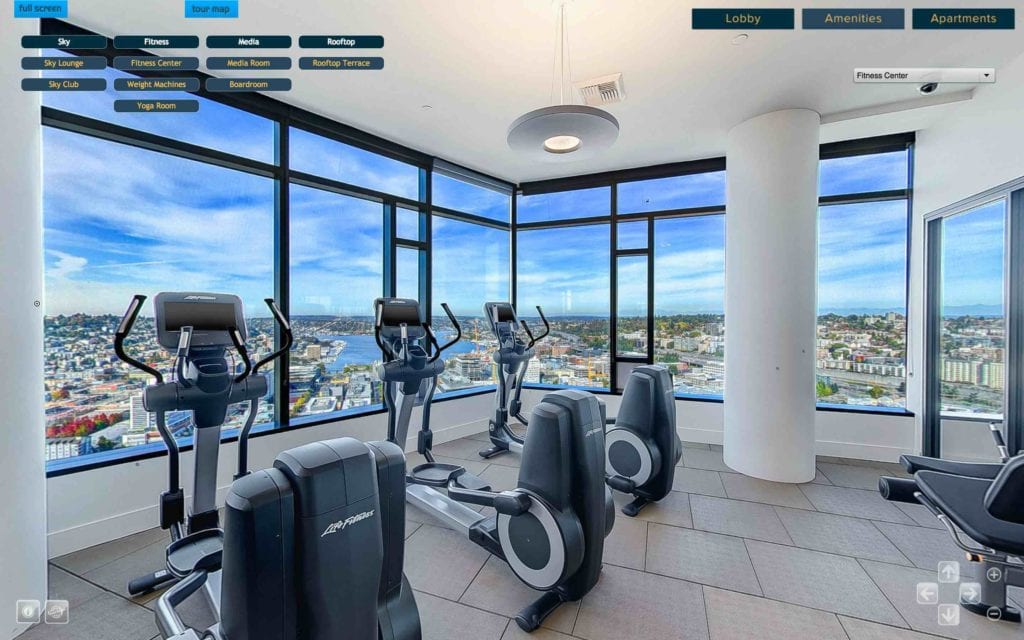 All the necessary details are gathered in one single place with a Virtual Tour! Other then the photo gallery – information regarding amenities, hot spots or even mortgage information can turn out to be a tremendous help for prospects.
Less Stress, More Chances to Sell It!
It is a common saying that if you have succeeded to catch a possible buyer's interest, then you are just one step away from achieving your objective. A virtual tour has all the features you are looking for and facilitates the entire process – it actively involves the buyer, catches his interest and awakens the desire to buy the property.
Viewers can choose what images to watch and focus on the details they are really interested in, with the zoom in and zoom out feature. Moreover, irrespective of the season, the property will look just like you want it: tidy and attractive at any hour of the day and of the night.
Get More Returns and Boost your Income!
More time spent on your listing, means more chances for you to actually sell the property! Showcase the key selling points of the house, identify the viewers' needs and it will all turn into frequent returns! The more information you showcase, the better the odds are for your customer to feel confident and therefore buy the property faster!
Furthermore, marketing your listing with a virtual tour also helps you build personal and brand awareness! It all acts like a silent salesperson that elevates your presentation!
Effortlessly Email A Virtual Tour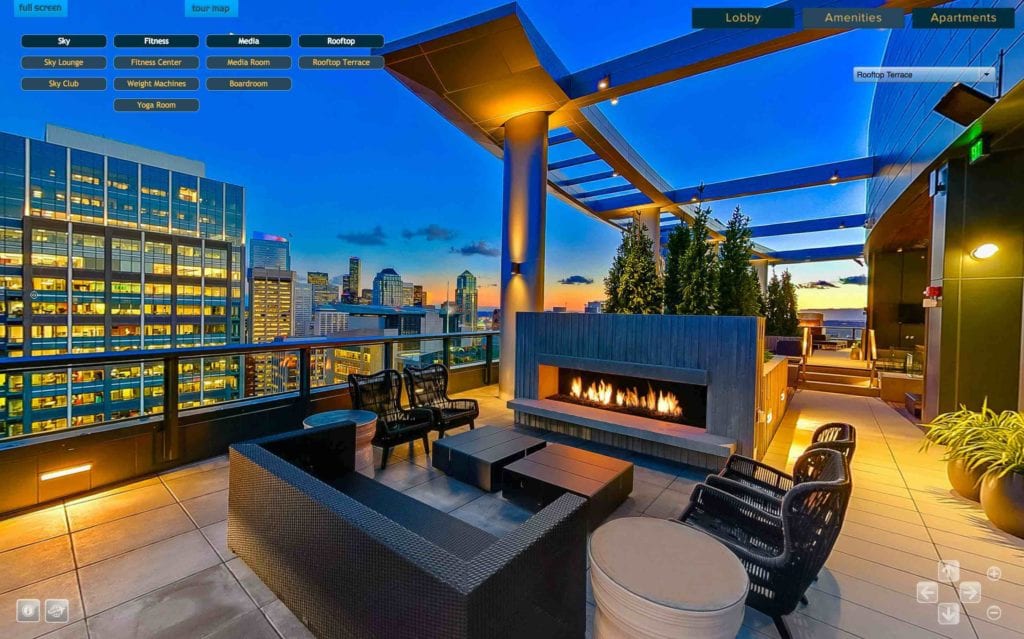 Get your listings in front of possible buyers instantly, via email. A Virtual Tour can easily integrate it into any website and become a shareable link with potential customers.
All in all, a Virtual Tour can help both sellers and buyers ease up the entire selling process. Either that we talk about getting a clear view of the property in a matter of minutes or that we talk about the need to efficiently showcase your listings, a virtual tour definitely helps save both money and time. The number of benefits is endless.
For the latest tech news and trends, Matterport 3D Tour information, Aerial Photography Service updates, 360 Virtual Tour projects, incredible HDR Real Estate Photography images, Architectural Photographer tools and much more, make sure to follow our blog: https://invisionstudio.com/blog/
Tags: