Real estate marketing is a dicey business. It's difficult enough helping clients buy and sell homes, and adding the task of strategically marketing yourself as a realtor doesn't make it any easier. In order to succeed and have the opportunity to be found on search engines when potential clients are searching for a Realtor to help buy or sell a home, it's essential that your marketing efforts are implemented correctly. Taking the time to assess your options as a Real Estate Agent will give you an advantage over the competition, generate leads, and make it much easier to convert those leads into long term clients.
Traditional Real Estate advertising can get pricey. Email marketing, door knob fliers, cold calls, and postcards aren't as effective as they use to be. Although many realtors are now beginning to slowly transition into the digital age of marketing, without the proper resources or knowledge of the online marketing world, one can get lost rather quickly.
To make things easier on you, we've put together a list of a few key factors that'll help any realtor, in any real estate market, dynamically position there website to rank higher on search engines for local results.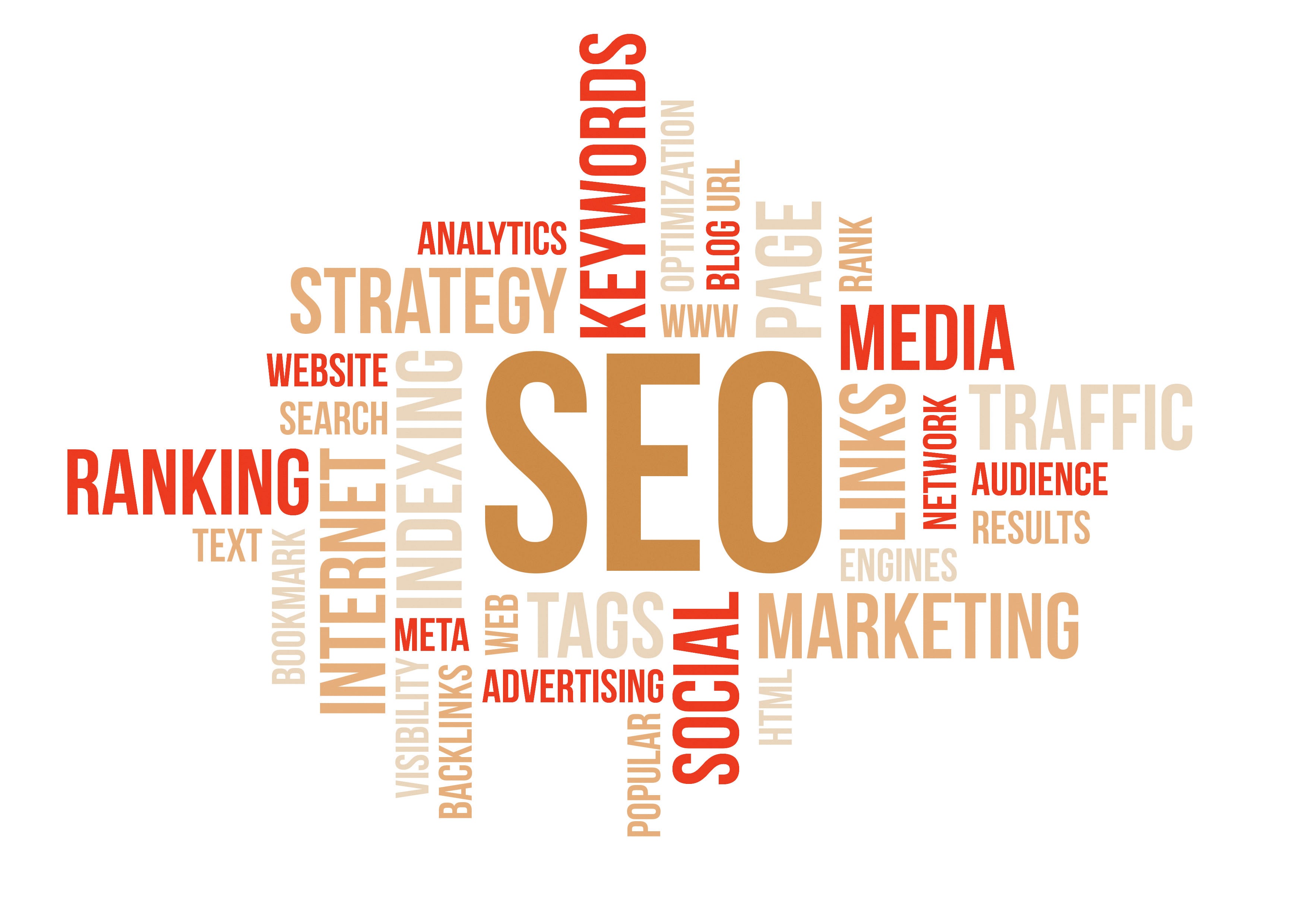 1. Unique Positioning
Before you can attempt to create a connection with a home buyer or seller, you must be sure that you are well versed in who you are and what you do as a brand.  A clear, concise, and authentic brand identity will make it that much easier to create a positioning strategy that reflects your most noteworthy characteristics as a real estate agent.
Differentiating yourself from the competition will allow you to connect with your readers in a way unlike any other. By defining and knowing what you stand for, it can enable you as a Real Estate Agent to build trust with potential clients, eliminate uncertainty, and place a heavy focus on your unique message.
Think as your buyer or seller would. Ask yourself: "If I was searching for a Realtor to help me either buy or sell a home, what significant attributes would I seek? Is it your knowledge of the area, neighborhoods, and current real estate market trends? Or perhaps it's your easy going personality and communication skills. Whatever the case may be, positioning yourself from a distinct perspective can help you connect more firmly with future and existing clients.
2. Keywords
"Keyword Phrases" are the fundamental building blocks of your S.E.O (Search Engine Optimization) efforts as a realtor. Understanding how to use them properly can yield targeted organic traffic towards your website or blog on a regular basis.
Start by researching your competitors and use tools like Google Adwords Keyword Planner or KeywordTool.io. Once you've narrowed down your top keyword phrases per page, create a file and organize them so when you're ready to embed them, they are easy to locate and can seamlessly be inserted by copying and pasting where needed. ( Alt. Tags, Headings, Meta-data, etc. )
By staying consistent with relevant content related to your keywords with things such as high quality images, video, press releases, blog post, articles, and social media post — it can increase your relevancy with search engines and help boost your online page rank.
3. ALT Tags
An alt tag is a text alternative for an image or object on your a website. The alt tag will be read by screen-readers and other site readers as an alternative to the image itself. By identifying your images with keyword phrases specific to the pages keyword focus, it will help search engine crawlers make an easy decision when reviewing the relevancy of your site. Accurately doing so can increase your chances of getting ranked higher on search engines.  
In an attempt to focus on specific neighborhoods such as the Eastside of Los Angeles for example, we suggest you categorize based on region or sector. For example, each neighborhood or city should have it's own list of keywords (e.g):
Los Feliz Real Estate

Los Feliz Real Estate Listings

Homes For Sale in Los Feliz

Los Feliz Real Estate for Sale

Los Feliz Open House
For one city….
Echo Park Real Estate

Echo Park Real Estate Listings

Homes For Sale in Echo Park

Echo Park Real Estate for Sale

Echo Park Open House
For another, and so forth.
It's important to be aware of the separation and why it's done. This accounts for Keyword Phrases in general. If you focus on specific markets such as the ones mentioned above, and not on a broad and highly competitive ones like "Los Angeles Real Estate" or "Orange County Realtor", you'll have a higher chance of being discovered more frequently.
4. Headings
Heading tags, as their name suggests, are used to differentiate the headings and sub-headings of a page from the rest of the content. These tags are also known to webmasters as HTML header tags, head tags and SEO header tags. The most important heading tag is the h1 tag and least important is the h6 tag.  (Source: WooRank )
The heading tag is used to represent different sections of web page content. Strategically embedding the right keywords into the proper headings can have a dramatically positive effect on your SEO efforts.
Relevancy

: In order to establish relevancy, search engines compare the words in the header tag with the associated section's content. If you're talking about a cities community, make sure to insert the city name into the heading tag. (E.g:  

Hollywood Hills Community (h2)
Keyword Consistency

: Search engine spiders check for keyword consistency between the header tags and other parts of the page.

The Importance of an h1 Tag

: The h1 is the most important tag and it should never be skipped on a page. Search spiders pay attention to the words used in the h1 tag as it should contain a basic description of the page content, just as the page title does. If you're focusing on Hollywood Hills Real Estate as one of your main keyword phrases for that page, mention it on the H1 tag: e.g. —

Hollywood Hills Real Estate (h1)
Enriched User Experience:

Heading tags eliminates uncertainty and gives the user a clear idea of what the page content is about. Search engines give much importance to user-experience on a site, meaning the presence of heading tags becomes an critical component of SEO.
5. Content Creation
Great online marketing begins with great content. By aligning your content strategy with your brand identity and target market; your content marketing efforts will drive traffic to your Real Estate site and increase the quality of your leads. Well-played content marketing tactics will build authority, foster trust, and inspire referrals.
Blogging
Successful online marketing includes operating a great blog full of captivating content and information that lures in readers. Start a real estate blog to attract traffic and potential leads. Creating consistent content is an critical part of effective Online Real Estate Marketing. Used correctly, your blog can be a powerful tool for attracting clients and establishing credibility.
Content Optimization
Keyword density is the percentage of times a keyword or phrase appears on a web page compared to the total number of words on the page. In the context of search engine optimization, keyword density can be used as a factor in deciding whether a web page is relevant to a specified keyword or keyword phrase.
We recommend that you keep your optimum keyword density to be 1 to 3 %. This means that if your blog post contains 500 words, and your main keyword is Hollywood Hills Open Houses, you should try and focus on mentioning Hollywood Hills Open Houses about 15 times through the body text. Using a keyword more then that can be considered search spam.
6. Indexing and Crawling
Once your site is properly optimize, you can begin to alert the search engines by having your site, and "target pages" crawled.
Crawling
The first thing you need to look at is to make sure that all of our target pages can be crawled by the search engines. I say "target pages" because there will be occasions when you may want to actively stop certain pages from being crawled.
Site Structure
A good website architecture is not only good for search engines, it is good for users too. Put simply, you want to make sure that your most important pages are easy to find, ideally within a few clicks of the homepage. (E.g: Neighborhoods, Blog, Listings, About section, etc. ) This works well for a couple of reasons:
Usually, your homepage is the most linked to and therefore can flow a lot of PageRank throughout the rest of the website.

Users will be able to find your key pages quickly – increasing the likelihood of them finding what they want and converting into potential clients.
Indexing
Once you're satisfied that the search engines are crawling your website correctly and regularly, you can monitor how your pages are actually being indexed.
For the latest tech news and trends, Aerial Photography Service updates, 360 Virtual Tour projects, incredible HDR Real Estate Photography images, Architectural Photographer tools and much more, make sure to follow our blog: https://invisionstudio.com/blog/
Tags: