It takes us only 1/10th of a second to develop a first impression about someone. When it comes to your online presence, things aren't any different. In the digital world, individuals make quick judgments and make important choices based on a first impressions – that's why your site or property listing should look immaculate.  
Most of the time, it generally takes Professional Luxury Real Estate Photos to make a significant difference. It's been statistically proven that listings with Professional Luxury Real Estate Photos sell for more money and a lot quicker.
Understanding The Role of Professional Luxury Real Estate Photographer
Great quality listing photos are an essential factor that determines the selling price of a home, how quickly it sells, and whether it sells at all.
Professional Luxury Real Estate Photographers know exactly what it takes to present the property in the best possible light – they highlight the best features of a house and deliver quality photos that guarantee a lasting first impression.
Additionally, Professional Luxury Real Estate Photography can help improve your business and give a helping a hand with discovering new potential home buyers.
6 Reasons to Hire A Professional Luxury Real Estate Photographer:
Staging
Professional Luxury Real Estate Photographers often suggest that you stage your listing prior to shooting. This will make your listing stand out with a sense of warmth and belonging.
The Right Amount of Still Photos
50 + still photos aren't necessary to sell a home; what is crucial is capturing the ideal images. Skilled Luxury Real Estate Photographers know how many photos to capture usually based on square footage, room types, backyard and front yard sizes, and amount of floors.
An Eye-Catching Listing
Professional Luxury Real Estate Photographers understand how to highlight a home's space and design. Moreover, they have experience showcasing the interior and exterior of a house with the correct lighting.
Sell Right Away and For More Money
Gorgeous Luxury Real Estate Photography make properties look more attractive to homebuyers, and this high demand increases the prices that are offered.
For Luxury Real Estate Agents who work on commission, quick turnarounds almost always matters. If you sell two houses in one week instead of just one, it means more money and more opportunities.
Creative Ways to Showcase Your Luxury Home Listing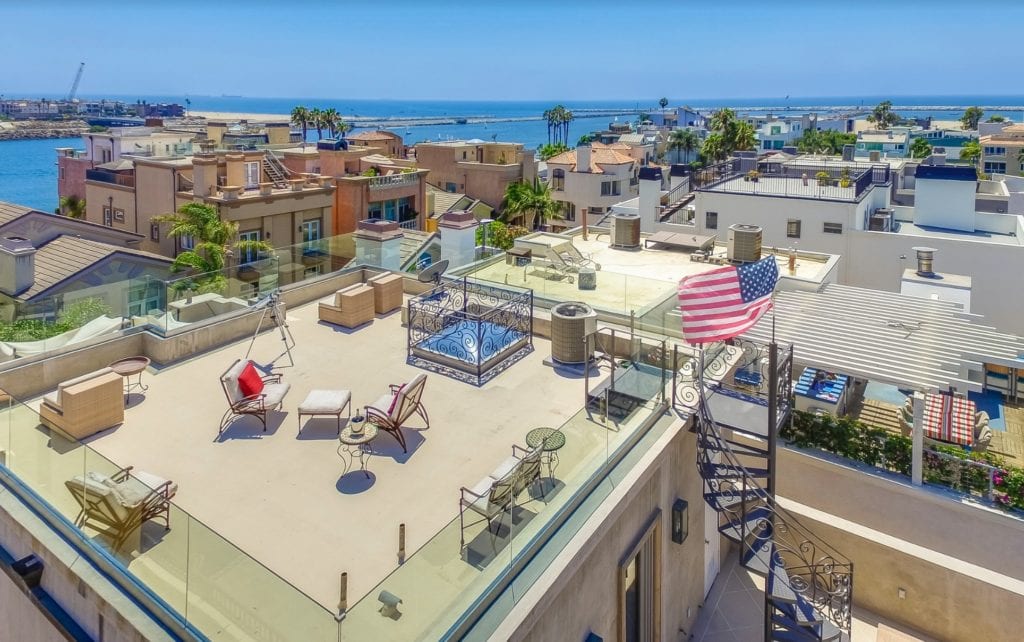 Hiring a Professional Luxury Real Estate Photographer can provide more than just great photos and videos. As technology continues to evolve, more and more opportunities to display your homes online become available.
Some of the Best Luxury Real Estate Photography Companies in Orange County and Los Angeles, have expanded their services over the years to include 360 Virtual Tours, Aerial Photography, 360 Aerial Photography, Immersive 3D tours, detailed schematic floor plans, and more.
This, in turn, can help expand the number of homebuyers viewing homes because now your listing captivates and attracts out-of-town homebuyers as well.
Ongoing Online Traffic
A high percentage of homebuyers rate the still photos featured on listing websites as the most crucial feature that influences their final selection a lot. Additionally, professional photos help earn more trust with prospective clients.
In addition, this can also improve the type and grade quality of homebuyers approaching you.
While the term Professional Luxury Real Estate Photography has a variety of definitions, it doesn't include any "decent" shots by the real estate agent or any photos taken on an iPhone. Professional Real Estate photos are those that affect home buyer's perception of a home prior to seeing it.
What's more, a good photograph will have a positive emotion associated with the home. If homebuyers aren't sold on the images they see online, it is most likely they won't be even interested to see this property, let alone purchasing it.
For the latest tech news and trends, Matterport 3D Tour information, Aerial Photography Service updates, 360 Virtual Tour projects, incredible HDR Real Estate Photography images, Architectural Photographer tools and much more, make sure to follow our blog: https://invisionstudio.com/blog/
Tags: