The Orange County Luxury Real Estate market is experiencing innovation and change. In the past, it was enough to clean up your home, do some small repairs, get a well networked Orange County Luxury Real Estate Agent, put a sign in your front yard and patiently wait for your potential home buyer to show up.
Our Orange County Luxury Real Estate Photographers suggest that you try and treat your home similar to a retail product, which will require you to:
Identify your Target Market

Make your Target Market aware of your product

Sell the features and benefits of your product then make them an offer that they can't refuse.
Unfortunately, putting a sign in your yard nowadays and an MLS listing isn't going to get the job done anymore.  Here are five great steps you need to take to sell your home for a fair price in a reasonable amount of time.
Design a Highly-Customized, Comprehensive Marketing Plan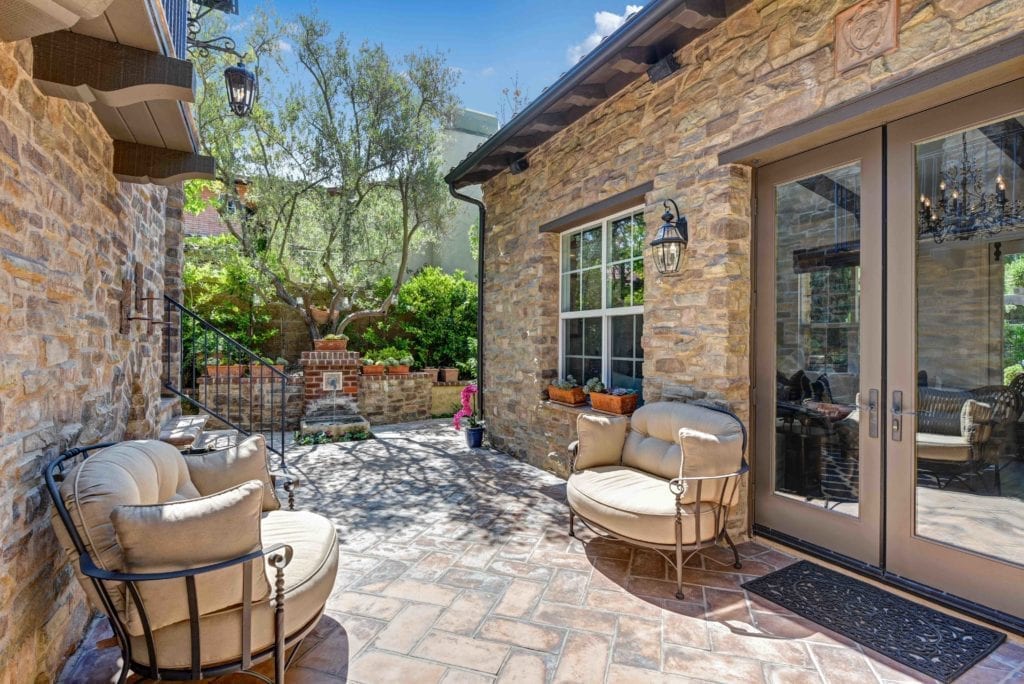 A luxury home in Orange County, CA or Los Angeles calls for a distinct, unique and exclusive marketing plan. Chances are, the potential home buyers who are qualified to buy your luxury property are not looking around aimlessly into open houses or mindlessly flipping through the real estate classifieds.
The most well-suited prospective home buyers for your Orange County, CA or Los Angeles luxury home or luxury condo may not even love in your community. As a result, that generally means your Orange County, CA luxury realtor will need to employ a variety of innovative strategies to make sure as many prospective homebuyers as possible are able to see the home and convey the message as to why its purchasing decision would make their lives better. Fortunately, the online marketplace has made this easier than ever.
The great part about it is that the online marketplace for luxury homes and properties has made it vastly simpler for homes to gain exposure to a nationwide and worldwide audience. But we are talking about far more than the standard listings on Trulia, Zillow, Homes.com, and Realtor.com. These websites are important, but they should be only the starting point for your luxury home agent.
In addition, your Orange County Luxury Real Estate Agent should have a web presence on their own, and they should employ cutting-edge promotional techniques. Furthermore, studies display that 88% of potential homebuyers search online for a new home. Generally speaking, the best luxury real estate agents have the top internet strategies and the best websites to promote the sale of your home.
These more innovative marketing techniques are exclusive to luxury agents with a particular skill set. They require a keen eye, Moreover, these Orange County Luxury Real Estate Agents have a way with words and with visual imagery.
Know How to Attract Online and Social Media Exposure For Your Orange County Luxury Real Estate Listing
A high percentage of Orange County Real Estate Agents can easily make sure your home appears on Zillow.com, Trulia.com, Homes.com and Realtor.com, but today's high end listings in Orange County, CA should also be featured online, in a featured listing on the agent's website and blog, for example, as well as in social media.
Once the luxury agent has a better understanding of what sets your property apart from all the rest, this information can be used in social media to drive additional traffic and potential home buyers.
Your property should be a featured listing on your agent's website and blog, as well as on your agent's social media sites, with the proper use of keywords and hashtags to effectively reach the luxury Orange County, CA market.
Utilize Print Advertising & Direct Mail With Your Orange County Luxury Real Estate Listings
Even in this digital age, direct mail and print advertising remain integral to reaching the proper target audience. A top Orange County Luxury Real Estate Agent will help create high-quality marketing brochures to highlight the features and benefits of your home, both for cooperating Orange County Listing Agents and potential home buyers.
In addition, the agent will also send direct mail postcards for select neighborhoods and target areas within Orange County, CA and will provide you with email brochures for you to share with friends & family or post on social media.
Open Houses With Orange County, CA Luxury Real Estate Listings
Open houses don't sell luxury homes in the Orange County and Los Angeles market. Instead, open houses get a lot of visitors who just want to look at your fine furnishings and finishes, such as a 360 Virtual Tour or 3D Tour.  
One thing is true: open houses often get neighbors to come through, and neighbors might have friends or relatives they'd like to share information about the home with.
Well aware Orange County Real Estate Agents know that is not just the people who come into the open house, it's actually about the people they know. To reach the people they know, generally a great Real Estate Listing Agent will produce a 360 Virtual Tour of your home that you can distribute via email to your neighbors; they can then share it with their friends and relatives.
Always Use A Professional Orange County Real Estate Photographer
To properly display a luxury home, a top Orange County Luxury Real Estate Agent engages the services of a Professional Orange County Real Estate Photographer. This Orange County Luxury Real estate Photographer can not only display your home in the best light, but can and should also provide a quality 360 Virtual Tour or Immersive 3D Tour.
With Internet exposure so essentials in today's day and age, quality Orange County Luxury Real Estate Photographs are simply more crucial than ever before. They are are everything to a Luxury Listing Agent. Clients will judge whether they want to look at your home based solely on the still photos they can click from their laptops, tablets, and smartphones.
The best luxury agents use the services of a top professional Orange County Real Estate Photographers, and they are present during the photography session to ensure that the proper amenities and features are showcased.
In addition, 360 Virtual Tour are also very helpful in the promotion of luxury real estate. There is often a limit to the number of still photographs that can be included in an online listing (for our MLS, that number is 50), but we can link to a video, which can show the entire property as well as the flow from room to room, this should also be presented as part of your agents featured listings on their personal web page.
Make Sure That The Pricing Is Ideal On Your Orange County Luxury Real Estate Listing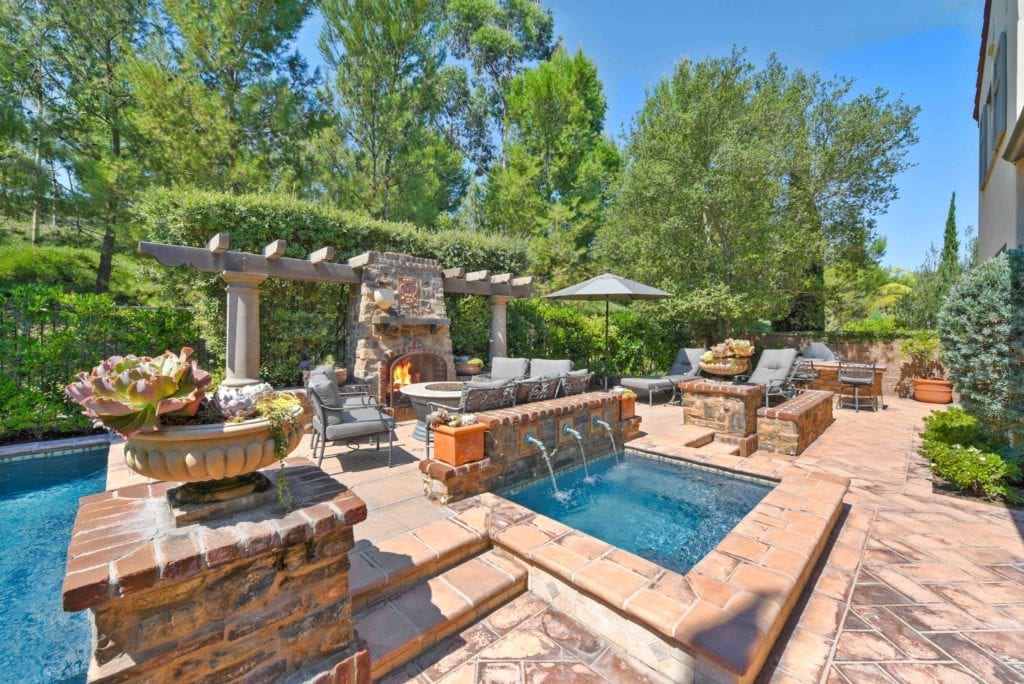 Finally, make sure your Orange County Luxury Real Estate Agent provides data to back up any pricing suggestions. Furthermore, it should be apparent in your realtor's Comparative Market Analysis that a good deal of time went into getting to your luxury home priced competitively.
Additionally, the pricing report should discuss such details and statistics as absorption rate in the area as well as in the price range so you can get a sense of how long homes in this price range reasonably take to sell.
Make sure your realtor has considered all of the features so important in the luxury market:
From smart home features

To the gourmet kitchen

To outdoor entertaining spaces

Steam showers

Spa baths

Hot tubs

Water features

Landscaping
Your agent might solicit the services of an appraiser who specializes in luxury or custom homes simply to get a gauge or touchstone for pricing.
As with all homes, if a luxury home isn't priced right from the beginning, it can be detrimental not only to the timing of the sale, but to the overall price.
For the latest tech news and trends, Matterport 3D Tour information, Aerial Photography Service updates, 360 Virtual Tour projects, incredible HDR Real Estate Photography images, Architectural Photographer tools and much more, make sure to follow our blog: https://invisionstudio.com/blog/
Tags: