Virtual reality (VR) provides the ultimate level of immersion. It creates a sense of physical presence in real or imagined worlds where visuals become so vibrant that they sometimes become completely indistinguishable from the real world.
Immersive VR accomplishes this by placing high emphasis on visual quality, sound quality, and intuitive interaction, in order to stimulate our human senses with realistic feedback. This allows for sounds to be so remarkably portrayed that they are true to life and for interaction to be extremely intuitive that it becomes second to nature.
Virtual Reality presents a new way to interact with the world around us, offering immersive experiences that enhance our lives in many ways and change how we play, learn, and communicate.
Imagine being virtually transported to the best seat in the arena at the Super Bowl, to a classroom where you can learn from the best professors across the world or to a special family event you couldn't make it out to. The possibilities are truly endless with the innovation and state of the art technology that Immersive VR presents itself with.
Immersive VR allows you to Play:
Immersive movies and shows

Live concerts, sports, and other events

Interactive gaming and entertainment
Immersive VR is a great way to Learn:
Immersive education

Training and demos

3D design and art
Immersive VR give us the opportunity to Communicate:
Social interactions

Shared personal moments

Empathetic storytelling
Mobile Technologies Are Accelerating VR Adoption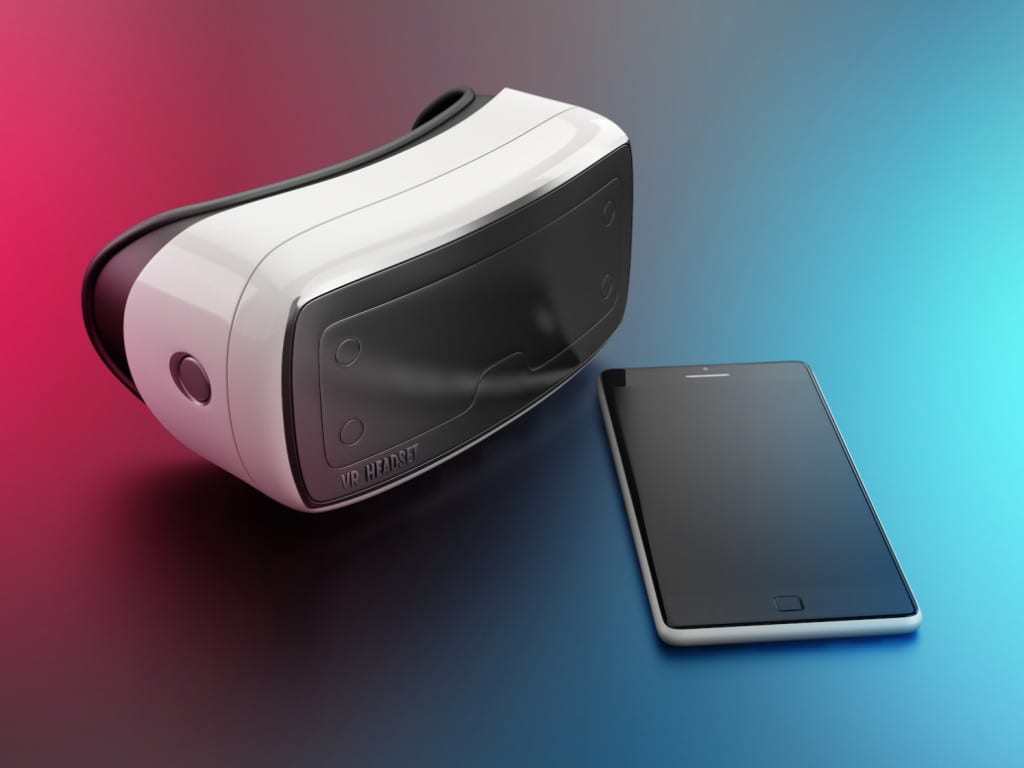 The mobile industry has driven huge technology advancements in multimedia, displays and sensors, and power and thermal efficiency — and it will only continue.
Mobile system on chips (SoCs) now power both standalone and smartphone-mounted Immersive VR headsets. The characteristics of the mobile industry make the reproduction of new technologies very feasible for the masses, which will accelerate Immersive VR adoption.
Sky's the Limit with Immersive VR
Fully immersive VR can only be attained by simultaneously focusing on visual quality, sound quality, and intuitive interactions—with moderately extreme requirements placed on each of these dimensions.
Additionally, fully immersive mobile Virtual Reality (VR) must be accomplished at low power and thermals so the Immersive VR headset can be sleek, lightweight, stylish, and obviously, free from wires.
Visual Quality
Immersive VR visual quality requires a great amount of attention to detail. In order to get the most out of an exceptional VR Head Mounted Display, make sure that you have:
An Immersive VR Headset with a high pixel resolution quantity and quality, which is required to remove the "screen door effect"—while also making sure each pixel looks as accurate as possible.

An Immersive VR HMD,  where you are free to rotate your head in any direction—so a 360° spherical view of the visual scene becomes possible . Even when keeping our head and eyes stationary in "real life," humans have an approximately 180° field-of-view, so this places high requirements on the VR head mounted display.

An Immersive VR Headset with a stereoscopic display which shows slightly offset images to each eye so that objects in the scene appear at the right depth.
For the latest tech news and trends, Matterport 3D Tour information, Aerial Photography Service updates, 360 Virtual Tour projects, incredible HDR Real Estate Photography images, Architectural Photographer tools and much more, make sure to follow our blog:https://invisionstudio.com/blog/
Tags: