Selecting the ideal hotel virtual tour photography company for your hotel photo shoot will be one of the most critical decisions that you can make. Whether you are opening up a new location, switching brands or remodeling, professional 360 Virtual Tours and Architectural Photography help prospective guests feel comfortable with your property, even before they set foot in your door.
It takes a highly skilled and trained professional hotel virtual tour photographer to deliver a high quality 360 Virtual Tour. Making the correct decision when choosing a professional 360 Virtual Tour Photographer or company will help set your hotel apart from the competition and will ultimately lead to more bookings.
Keep the following things in mind when selecting a hotel virtual tour photography company.
Is the Hotel Virtual Tour Company You're Choosing Insured?
Selecting a Hotel Virtual Tour Photographer that's insured is extremely crucial since you'll have them on site while you will have guests roaming about. A 1 to 2 million dollar insurance policy should be more than enough to cover most instances.
Is the Hotel Virtual Tour Company Endorsed or An Approved Vendor by Corporate?
Working with a Hotel Virtual Tour Company that is already endorsed by your corporation goes a very long way in ensuring you're going to be satisfied with your photography. A handful of large corporations work very hard finding and vetting photography vendors that can meet or exceed their brand standards.
If you belong to a larger corporation, our hotel virtual tour company recommends that you make sure that you always start by asking your regional managers or opening specialists who they recommend as go to photography vendor.  
Are You Able To See Some of Their Previous Work Before Making A Decision?
Being able to preview the hotel photography suppliers portfolio helps tremendously in the decision-making process. It's only fair that you should be able to ask for a few samples of their latest. This should help you decide not only if they're going to be able to meet your quality standards, but it will also help you determine if they are actually experienced.
When previewing their work, look for things like blown out windows or fake over processed looking images. If you spot either of these deal breakers it's a good sign you should run and not look back.
An experienced hotel photographer knows how to adjust the camera level to help reduce distortion. Even if the image you are looking at appears to be distortion free, this poor technique could cause problems with other images. Distortion is specifically noticeable on vertical lines.
Another obvious thing to look for is color balance. If a white pillow has a yellow cast there is a problem. White balance is extremely critical, and if the white areas in an image appear off, the hotel virtual tour photographer is either lacking knowledge or is lazy in their process.
How Long Will It Take Before You Get The Service?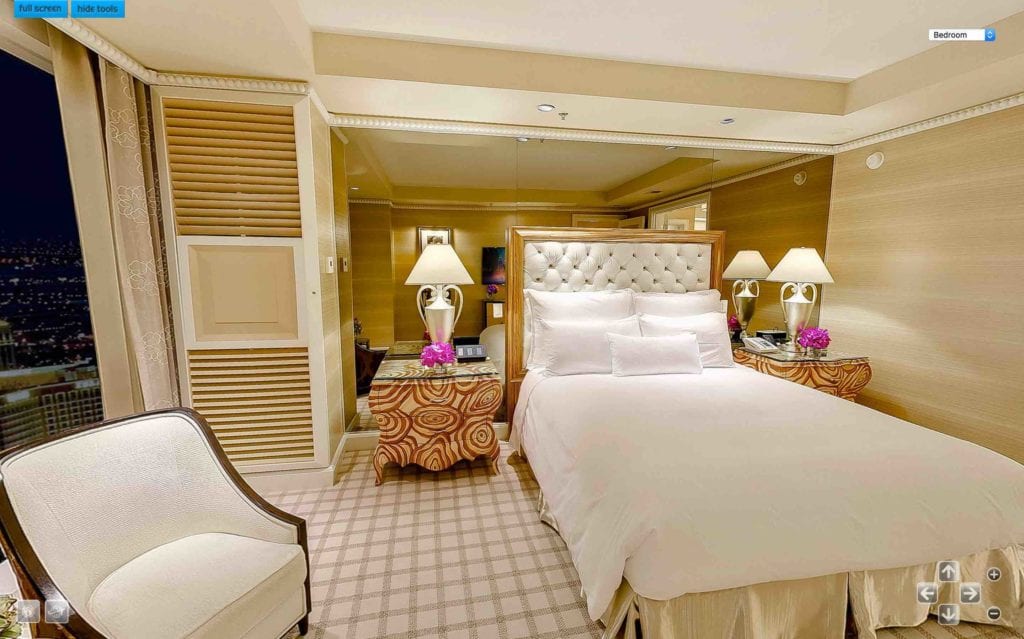 Finding an amazing hotel virtual tour photographer and getting a good deal is great, but what good are they to you if they won't be able to deliver your hotel virtual tour in time?
Be sure to ask up front when they can get to your property, and how long it will take until the images are in your hands.
How Long Will The Hotel Virtual Tour Photographer Be On Location?
Once your hotel photographer starts photographing, your staff should be available to assist in ensuring your property is up to standard to how you want it to get showcased on the still photos and hotel virtual tour. You'll need someone to walk around with your hotel virtual tour photographer and make sure the breakfast area, fitness center, pool area and so on is staged and neatly organized.
The last thing you want is for this process to drag on for days on end. Make sure that the hotel virtual tour photography company that you decide to go with can get in and out of your property in a timely manner. It can sometimes become a burden on your staff and guests so be sure to also make sure your property is prepared.
Does The Hotel Virtual Tour Photographer Provide A List of Things For Your Staff To Address Before They Show up?
Will your hotel virtual tour photographer be working with your staff to help make sure rooms are staged properly? Additionally, will they provide you and your staff with some direction as to how to prepare for your shoot?
Fortunately, any legitimate hotel virtual tour photographer or company well educated in hotel virtual tour photography should do at least one of the two. Having even a little guidance for you and your staff goes a long way to keep costs low and your property looking great online.
Do You Own The Hotel Virtual Tour Of Your Hotel After The Work Is Complete?
Owning full copyright to the hotel photos that you have paid for is essential. You want to be sure you are allowed to use them as you wish down the road. Make sure that it's clearly written in your photography contract that you own your images.
Some hotel photographers out there like to sell you the images at a very low price then charge you for specific uses down the road. Don't fall into one of these copyright traps. You own the images or bust!
Does The Hotel Virtual Tour Photography Company Guarantee Their Work?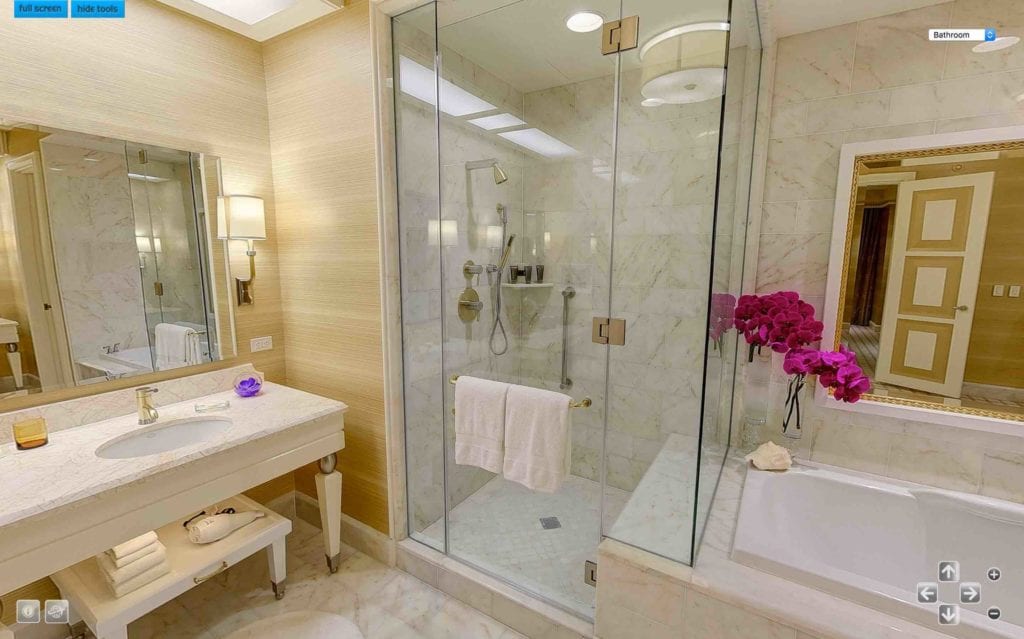 Lastly but most pivotal, our hotel virtual tour photographers usually recommend that you ask about the service guarantee by the hotel virtual tour photography company you are hiring before paying for any services.
It never hurts to come right out and ask what percentage of their shoots requires a reshoot annually. If they tell you it never happens that's probably not true or you're about to be their first hotel shoot!
This can easily be broken down into three subcategories:
Safety

Qualifications

And Logistics
Do you feel safe that if there were to be a serious problem at your facility involving the hotel photographer, they would have the proper insurance coverage, and do you feel your investment is protected by a solid guarantee in the event you are unhappy with the work provided?
Is the hotel photographer qualified to shoot for your brand, and do they provide you with examples of their work that leave you feeling confident they will do a great job?
Are you comfortable with the logistics including: the amount of time your staff and property will be occupied with the photo shoot, travel costs that may be passed on to you, and the timeframe for the work to be delivered? If these questions are satisfied in your mind, you can rest assured your investment will be well rewarded.
For the latest tech news and trends, Matterport 3D Tour information, Aerial Photography Service updates, 360 Virtual Tour projects, incredible HDR Real Estate Photography images, Architectural Photographer tools and much more, make sure to follow our blog: https://invisionstudio.com/blog/
Tags: